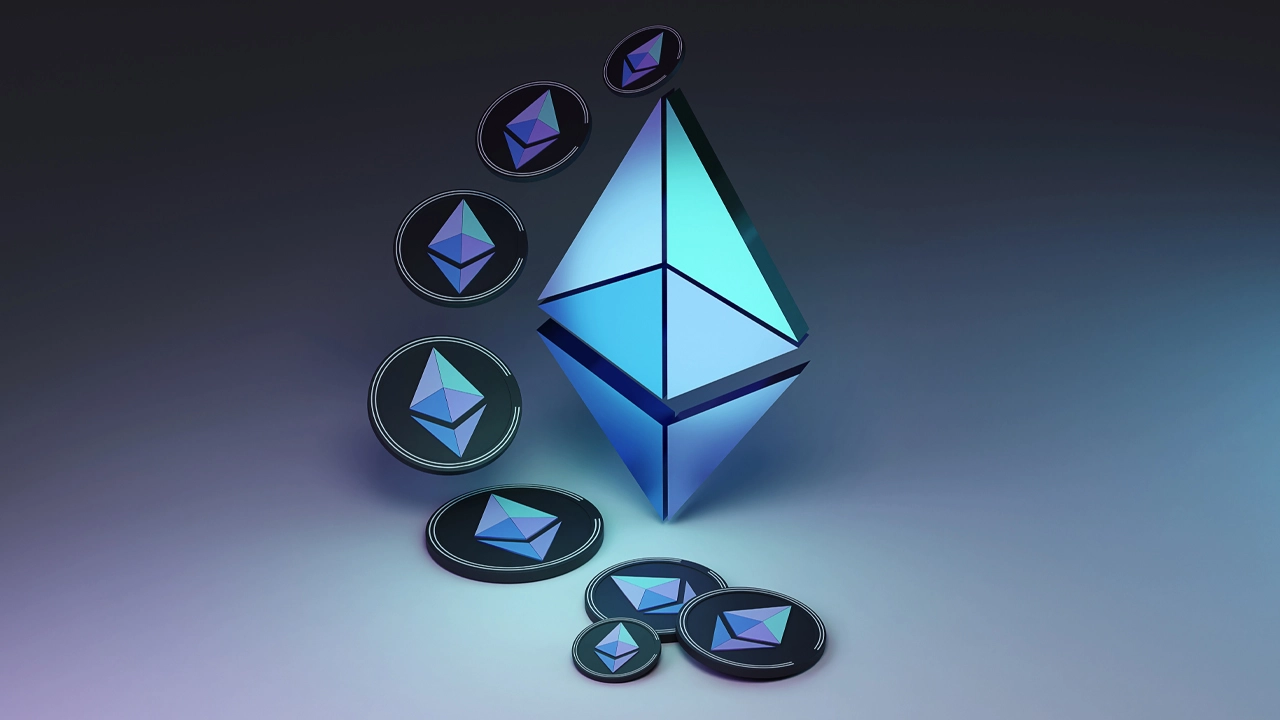 During the last 35 days, ethereum has lost a significant amount of market dominance leading up to The Merge. On August 14, 2022, the second leading crypto asset by market capitalization, ethereum, had a market dominance of around 19.5% but three days after the transition to proof-of-stake (PoS), it's down 13% lower to 16.8%.
Ethereum's market dominance is down 13% in 35 days
Ethereum's market valuation has fallen significantly over the past month after reaching $1,996 per unit on August 14, 2022. At the time, Ethereum had a market cap of $239.74 billion, and ETH's market dominance was approximately 19.5% in the $1.225 trillion crypto economy. Bitcoin's market dominance at the time was around 38.2%, and 35 days ago, BTC had a market valuation of around $470.79 billion.

While BTC's market dominance has remained roughly the same, the crypto economy's net value of $1.225 trillion back in August has plunged to today's $994 billion. The crypto economy has lost 2.2% in USD value during the last 24 hours. Ethereum's market dominance is now down to 16.8% after the second leading crypto asset's market cap slipped from $239 billion to today's $166.64 billion.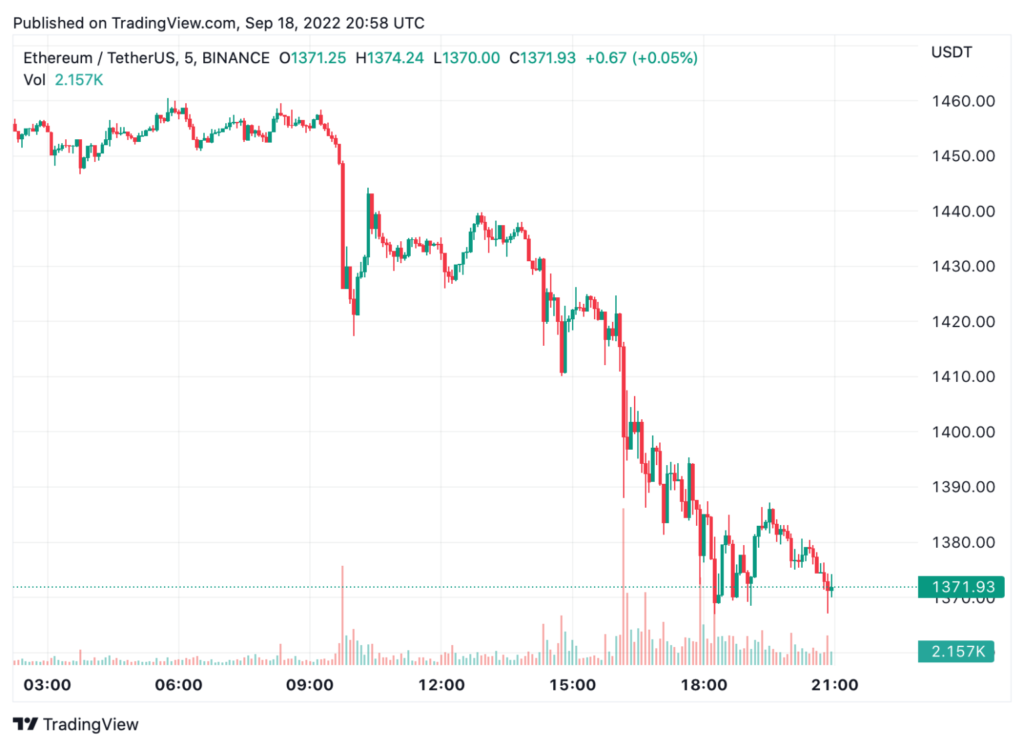 ETH has taken significant losses as 24-hour statistics show ether is down 5.8% on Sunday and 22.4% over the past seven days. While bitcoin (BTC) is down 1.4% on Sunday, BTC's weekly stats indicate the leading crypto asset by market cap is down 9.1% against the U.S. dollar. During the past day, $58.13 billion in global swaps were executed across the entire crypto economy, and $12.17 billion or just over 20% of that volume has been ETH trades.
Ethereum has a wide spectrum of trading pairs with BUSD leading the pack, capturing 35.10% of today's ETH swaps. Tether (USDT) made 33.34% of Sunday's Ethereum trades, and USD captured 9.78%. The greenback is followed by BTC swaps representing 4.45% of the ETH pairs, JPY commands 2.33%, and stablecoin USDC capturing 2.23% of the trading volume of ETH. Binance and FTX are the most active trading platforms for ETH on September 18th.
The Merge brought minimal gains to ethereum as year-to-date (YTD) statistics show ETH is down 59.6% and during the past 30 days, the second leading crypto asset by market cap lost 25.4%. During the past 24 hours on Sunday, ETH's trading range has been between $1,471 per unit to $1,376 per unit. In addition to YTD data, ETH is down 71.7% since the $4,878 all-time price high printed ten months ago on November 10, 2021.