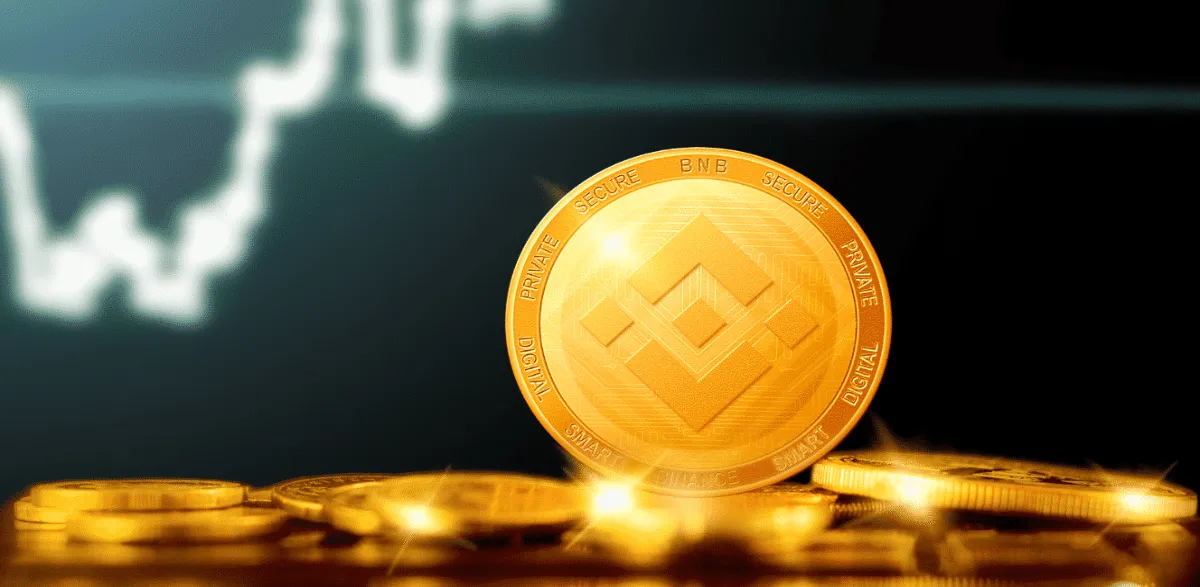 Binance coin price which currently trading at $266.11, gained 0.35% the previous day. The price has experienced a significant decline over the last 7 days, and every attempt of a rebound dragged the price lower with a large margin. While the asset is attempting to rise above the bearish influence, the bulls tend to remain passive.
There was a significant price drop during the second week of June with $216.39 as a support level. The price declined below this support, turning it into a resistance and eventually rising to $243.41. In this case, the support and resistance levels are $216.39 and $243.41 respectively.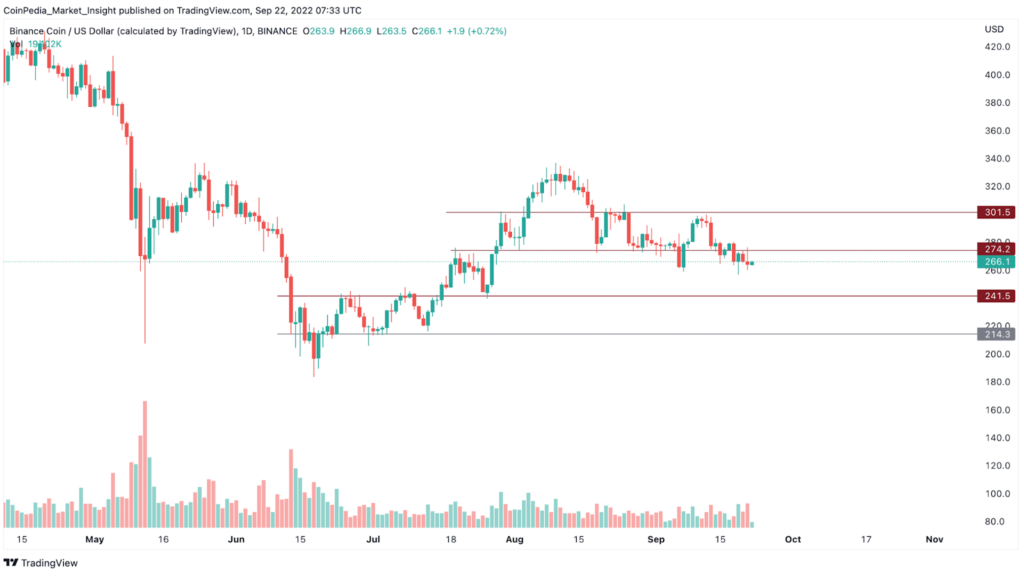 The initial days of August saw a price decline at the support level of $274.09. For a month, the prices varied at the same level of support. Prices quickly increased after a minor correction and eventually hit $301.0, forming new support and resistance levels at $274.09 and $301.01, respectively.
Currently, the asset is trading below $274.09. If the price declines below $243.41 and fails to sustain this level, the bullish thesis will prove to be false. As a result, BNB price will decline by an additional 11% and revisit the $216.39 support level, where buyers can enter and resume the uptrend.
The BNB price may return to $274.09 and, in some situations, even as high as $301.01 in order to profit from the liquidity created above these equal highs. By introducing volatility, the price of the Binancecoin price will be driven lower, giving investors the chance to launch a run-up.