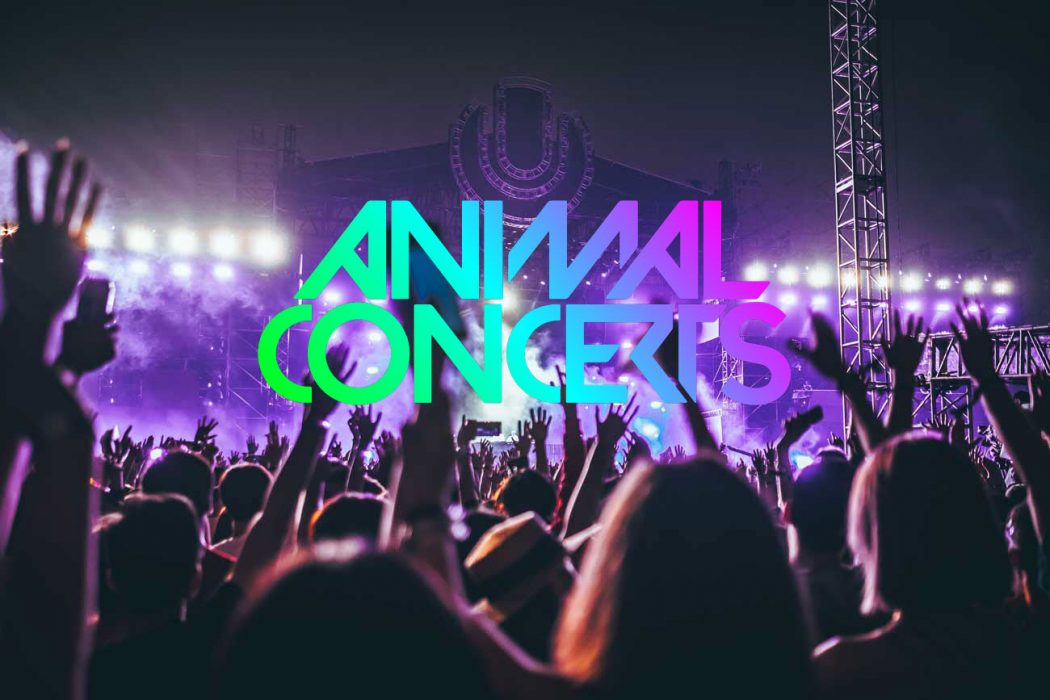 Animal Concerts is a new blockchain project launched in 2022 that promises to revolutionize the music industry by hosting popular performances by artists on Metaverse. Understanding the need to connect between fans and artists, Animal Concerts applies blockchain technology to organize events in iconic virtual reality venues, installing 360 cameras to broadcast live to millions of fans around the world. Fans just need to sit in the living room and wear VR glasses and a VR headset to get a vivid experience like watching live.
What is Animal Concerts (ANML)?
Animal Concerts is a protocol that aims to develop live events in metaverse space. The aim is to take the entertainment industry to the next level as it focuses on building next-generation experiences. On the Animal Concerts platform, artists and creatives can perform to their audiences around the world through the metaverse. The protocol offers artists unique and beautiful venues where artists can perform.
Animal Concerts leverages state-of-the-art Virtual Reality (VR) technology that streams audiences from anywhere in the world. The platform aims to reshape the music industry with a combination of other benefits like juicy rewards for artists and their target audience. As the name implies, the platform tends to deliver mind-blowing shows while utilizing NFT technology to the fullest.
The platform aims to offer authentic, out-of-the-world physical concerts where even the best A-rated artists can perform and where live streaming can be seamlessly allowed. Artists like Gunna, Alicia Keys, Meek Mill, Future, Busta Rhymes and more work with the platform to deliver memorable experiences for their fans. Experience and activities can be tokenized in the ecosystem and the ANML token is used for transactions on the platform. Animal Concerts also continues to build and add more resources to its portfolio, which will be optimally utilized to create more content for its ever-growing library.
How does Animal Concerts (ANML) work?
There are many aspects of Animal Concerts that make the platform so unique, because it's rare to see a platform that focuses on taking music shows to the next level. It's a platform that allows fans to interact directly with their favorite artists and watch their shows live from the comfort of their rooms. Animal Concerts takes its uniqueness even further by offering bets and rewards to its members.
Participants who bet will be more likely to get a big reward. Not onlm tend to receive more rewards and have a better chance of getting more exclusive rewards. The ecosystem also uses exclusive NFT releases that feature artists and include handwritten lyrics (tangible items), album covers, and rare NFT meet and greet experiences.
Metaverse and NFT Services
Animal Concerts is focused on serving multiple stakeholders across the event ecosystem, including fans, artists, management teams and major brands, taking advantage of the vast and incredibly exciting opportunities of the 2D and 3D digital world.
Animal Concerts has studios in London, New York, Miami, LA and San Francisco to record shows from the metaverse. They provide an out-of-the-box solution for artists to safely make the leap to streaming across all major platforms in the metaverse.
Artists
Animal Concerts Provides custom solutions for live and non-live metaverse concert experiences, from 3D content production and animation to sales and marketing, NFT distribution and design, coinage and distribution. Our approach is to work closely with the artist to ensure that specific goals (i.e. deepen fan engagement, broaden market exposure, generate new revenue streams) are achieved.
management teams
Animal Concerts works with management teams to identify the best approach for their artists, considering their existing fan base, online presence and suitability for various distribution platforms. We are building iconic spaces across multiple metaverse environments and designing features to enable highly personalized and immersive pre-, during and post-show experiences, aligned with each artist's needs and preferences.
Brands
The virtual world opens up a whole new catalog of advertising inventory and opportunities for brands to expand their reach and deepen their relevance with new audiences. We're creating a catalog of ad inventory that's not limited by the limitations of the physical world, opening up entirely new and exciting options for publishers and brands to reach and engage with audiences.
What is the purpose of Animal Concerts (ANML)?
The main goal of Animal Concerts is to revolutionize the music industry and make it even better than it is today. The platform provides a creative environment where artists can design and deliver amazing shows for their followers. It also provides a safe space for artists to connect with themselves.
Animal Concerts is a visually stunning, immersive and interactive platform that is simple to use. The protocol is extremely easy to use and employs NFT technology to enhance, monetize, generate and personalize your digital experiences. It also provides an avenue for artists and creatives to market, advertise and track their work.
According to the production team, "Animal Concerts aims to transform the fan experience and democratize the music industry by allowing top and emerging artists to directly engage and monetize fans."
ANML token
The ANML cryptocurrency has the maximum supply of 12.500.000.000 of Tokens ANML.
ANML as a payment method
Fans can purchase tickets with their ANML tokens, which gives ALL users a discounted price. There's also a discount rate based on a fan's loyalty and Animal Concerts ecosystem history, similar to how a weighted discount cash flow model works. As the ecosystem grows, the value of $ANML tokens will increase, which also increases the purchasing power of the token and allows users to purchase more tickets and products within the Animal Concerts ecosystem.
Fan and artist interaction
It doesn't stop there Interaction between artists and fans is somewhat rare, and usually occurs when an artist decides to respond to a Tweet or other social media post. With ANML tokens and the Animal Concerts ecosystem, fans can help shape how the show is performed and also have a say, among other factors. User governance is one of the great benefits of blockchain, giving unique energy to the entire concert process.
Here are some examples of the power $ANML will provide its holders:
The power to decide which artists to sign and in what order
The power to decide where in the metaverse artists will play
Decisions about which songs will be performed by artists
A community based tells about what the artist will wear
As the Animal Concerts ecosystem flourishes, so does the power of those who own $ANML! Also, how fans shape the future of metaverse shows will only be limited to your imagination.
Bets and rewards
As an added value, Animal Concerts also offers staking, a staple in any robust ecosystem. When betting, you will have access to generous rewards as a percentage of APY, so the more you bet, the bigger the rewards. Animal Concerts generously rewards loyalty, so the longer you stay with the ecosystem, the more you'll earn and the more access you'll have to exclusive rewards. This includes anything from a whitelist for NFT drops, access to exclusive competitions, and even tickets to real-life shows. All of these rewards become more highly regarded as you get closer to VIP status. Those who achieve VIP membership status with their contributions receive exclusive access to limited edition tickets, merchandise, content and other collectibles.
Intrinsic value of the NFT
Along with all the benefits of ANML, users still have the power of NFT. The intrinsic value of NFT Animal Concert tickets versus discard concert tickets is staggering. When fans buy tickets with ANML tokens in the ecosystem, they have eternal proof on the blockchain of their participation in that show. Each ticket is represented by an NFT that can increase in value over time. Imagine having your NFT ticket ten years from now labeled Future's first metaverse show. By now, the metaverse may already be common, making the first tickets on the blockchain thrive with value. Who knows what die-hard fans will give to have these first tickets in their collection.
Bottom Line
Animal Concerts is building a virtual tour company to host virtual live music events on Metaverse. Through the project, artists can earn up to 50 percent of revenue from ticket sales and NFT.
Animal's Metaverse will include online shows, virtual merchandise in the form of digital collectible NFTs, and a superfan community. Bringing together all aspects of a real-world live event, Animal Concerts will be the hub for delivering immersive virtual reality experiences online for fans like nothing they've encountered before. Founder Colin Fitzpatrick says the goal is to become the "Netflix of live shows".