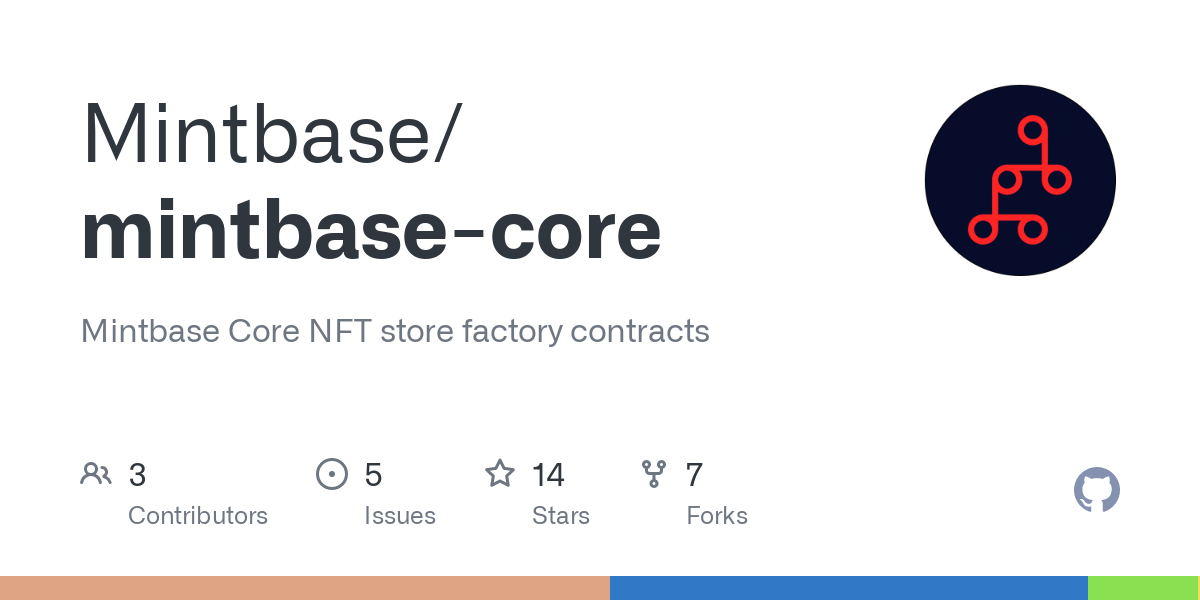 Mintbase is a platform that allows users to create and sell NFT-backed digital assets. Users can "coin" different types of digital assets such as Tokens exclusive and non-fungible.
What is Mintbase?
Mintbase is a blockchain platform for issuing and exchanging NFTs. Mintbase tokens are not the same as other tokens (usually digital art tokens). Users can generate and sell NFT assets on the Mintbase platform. NFTs allow users to create a variety of digital goods. These assets could be event tickets, cryptographic art, or anything else.
Mintbase started by developing its app on the platform Ethereum, but after a while of operation, they realized that minting NFT on Ethereum costs customers a lot of fees as well as long transaction times. Mintbase decided to extend the platform to Near Protocol.
How does Mintbase work?
Mintbase allows almost anyone with internet access to create NFTs and sell them on Mintbase's NFT marketplace or other NFT marketplaces like OpenSea. Minter can create a smart contract and limit the transferability of minted tokens, which helps prevent fraud or illegal transfers of unique items. Mintbase is focused on creating a unique NFT authoring experience, which is why Mintbase supports a wide range of digital assets. This is what sets Mintbase apart from other competing platforms, which focus on a specific category of NFT.
Mintbase provides a platform that provides the tools and environment to create and trade NFTs. As a protocol built on top of the NEAR protocol, Mintbase enjoys the advantages of dApps running on top of NEAR, such as low transaction fees, high transaction speed, and infinite scalability. In Mintbase, you can create all kinds of NFTs, including music, photos, event tickets, and subscriptions. Mintbase's NFT selling mechanism is called Silent Auction." This means that people bidding on the same NFT will not know the price other people paid for the NFT, and the highest bidder will own the painting.
Mintbase is a trading platform that connects multiple organizations to exchange digital assets. However, it will initially focus on two use cases in prominent industries: rewards and ticketing.
Reward: By allowing any type of organization to develop their own NFTs, Mintbase allows them to design their own rewards for programs without investing a lot of money. Only a peer-to-peer network allows these digital assets to travel freely through the cryptocurrency ecosystem.
Ticketing: Mintbase can save ticket companies a lot of money by removing credit card charges, which can be as high as 3,5% + $0,20 for each ticket type.
Mintbase Wallet
The platform that supports creating wallets to secure NFTs for users. One of the most powerful aspects of blockchain is that you can choose any wallet to store your digital assets. It's very easy to create an app that can store artwork or tickets, but it's even more interesting that these assets can exist and be moved to any wallet created by someone else. without the source's permission.
Customer reward and ticketing
The two most important use cases for Mintbase should be for customer reward and ticketing. By encouraging brands and companies to freely mint and trade digital tokens, Mintbase has managed to carve a small niche in the NFT manufacturing industry.
customer reward
The complications and expenses associated with building loyalty reward systems cause inefficiencies that reduce the impact of campaigns. Many customers are unable to access reward points because they do not use the brand's preferred channel, creating a feeling of exclusion. On the other hand, brands are also unable to maximize the effectiveness of such programs.
Smaller brands cannot even embark on such programs because they are expensive and complex. But with the Mintbase market structure, any brand can develop reward programs in their smart contract. By using non-fungible tokens to transfer these rewards freely across cryptocurrency networks. This feature would work better when cryptocurrencies are accepted and used more widely, as customers would need a wallet connected to an Ethereum node to collect reward tokens.
Ticketing
Using Mintbase to make NFT tickets would solve many issues facing ticket issuers and holders today. One of the most obvious would be fraud prevention. As NFTs are unique and cannot be duplicated, issuers can track their tickets without having to invade holders' privacy by asking for intrusive personal data for verification.
Issuers can also limit the transferability of their tickets in their smart contracts to avoid selling second-hand tickets at inflated prices. Therefore, users can have absolute control over the economics of their events. In due course, ticket buyers would also enjoy reduced credit card fees by using blockchains to carry out their transactions and enjoy almost negligible charges.
MintBase on the Blockchain Internet
NFTs minted on Mintbase would enjoy unprecedented transferability. The company is working hard to make its tokens verifiable on different blockchains and markets. In 2019, the platform began actively working with protocols other than the Ethereum blockchain to support faster adoption, minimize gas fees, and give users a broader option to trade minted tokens. This was around the time the company also started developing the NEAR protocol. To that end, Mintbase is actively working to make its NFTs adaptable in cross-chain networks such as Cosmos, ensuring token integrity in ERC-standards. 721.
Token Resources
As a company, Mintbase is primarily dedicated to developing a unique NFT creation experience for its users, rather than being a marketplace. Therefore, the company supports different asset classes in contrast to competing products that focus on specific NFT categories. Furthermore, the platform supports users with a variety of unique features that can be performed by minted tokens.
spawn tokens
One of the amazing features anticipated for Mintbase tokens is token generation. One user, the minter, would be able to create Spawn-enabled tokens. When a minter transfers a spawn token to another party, the other party can generate more tokens from that single token it has received. The amount and spawning generations allowed would depend on the limit set by the original minter. Each of the tokens generated would also be unique and non-fungible, as well as being transferable to third parties. The motive behind token generation is to help brands and companies that use the Mintbase platform generate tickets to market their events or services naturally.
self-destructive tokens
As the name implies, self-destructive tokens would be able to redeem and burn based on conditions predefined by the minter. This skill allows minters to make tokens expire. If a minter, for example, sets a token to burn after a month it has been allocated past time, the token will automatically be removed from the holder's wallet via a series of blockchain-based protocols.
Embedded Value Tokens
Several hundred million dollars go unclaimed every year through coupons, tickets, vouchers and other redeemable items. With embedded value tokens, minters can retrieve unused tickets and recycle the value or use it elsewhere. This feature will allow businesses and brands to reward customer loyalty without wasting the investment in producing these reward items when the recipient not claim ownership after a specific period.
Final Thought
The idea of ​​an NFT generation blockchain is not new in the cryptocurrency space, the need for them is so apparent. But Mintbase has managed to carve out an entire industry for themselves where they can uniquely and effectively cater to the customer's avatar. The simplicity afforded by the platform is a testament to its users. This is visible through cross-platform support, API integrations, and easy-to-use interface. For example, users can sell directly on the Opensea network in a two-click process.
All this, in addition to the transparency on the platform, are more than enough reasons to see it compete confidently in the emerging market for NFTs in the near future.