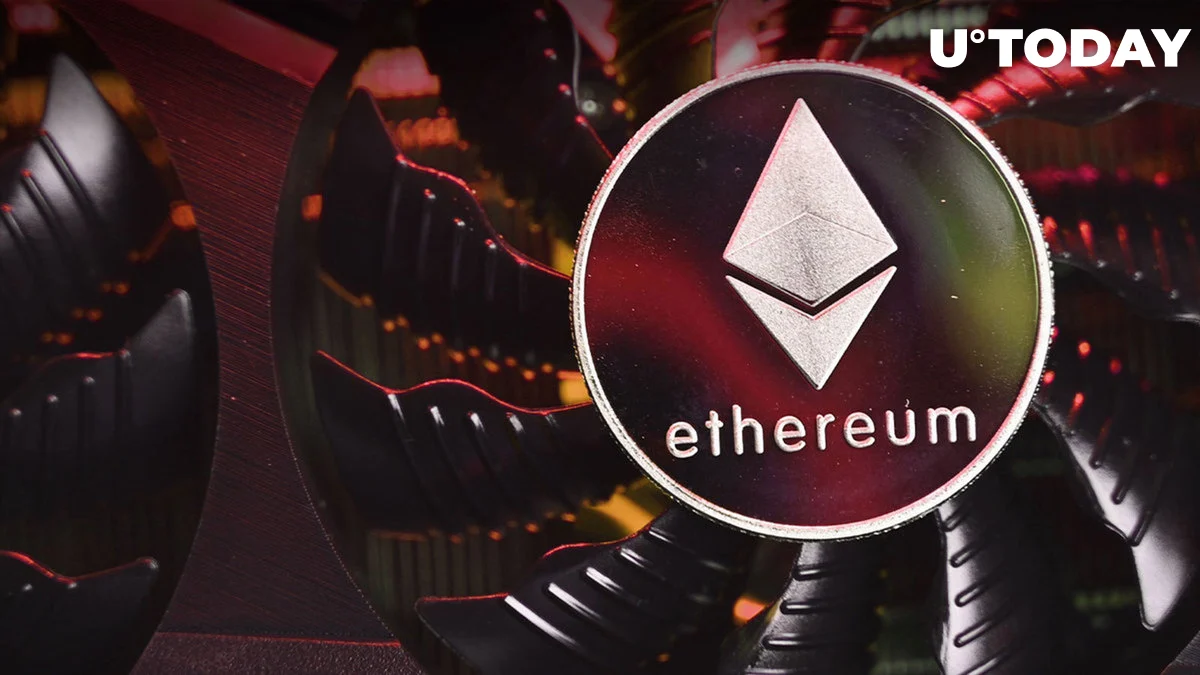 The "Fear and Greed Index" for second largest cryptocurrency ETH has entered the zone of greed, showing 70.
This index is one of the ways to determine social sentiment on the crypto market. Aside from evaluating the market, the index, depending on its value, may help predict a possible move of crypto prices.
Ethereum price may reverse soon, data suggests
When the index is in the fear zone (or even extreme fear), this means that investors could be buying a crypto – Bitcoin, Ethereum, etc. – at the moment. When it shows 70, as now, it means Ethereum is in fear territory. This and the even worse designation of extreme fear show that the market might be in for correction.
Over the period of the past 24 hours, the native token of the second most popular crypto jumped by 3.62%, hitting a local high of $1,596. A drop by nearly 2% then followed, pushing ETH down to $1,571.
Whales bet on $400 per ETH
As covered by U.Today earlier, several anonymous whales had bought 26,000 ETH put options with a strike price of $400, betting on ETH to go down that much. The options will expire on June 30. Unlike call options, put options allow investors to sell an underlying asset at a strike price they bet on, even if the asset drops lower. This bearish bet might be based on the Shanghai upgrade that is set to launch in February. Among other things, the upgrade will allow stakers to move their staked Ether out of the Ethereum 2.0 deposit contract.
Still, despite this bearish bet, Santiment on-chain data aggregator believes that Ethereum still has a chance of rising and catching up with its previous all-time high close to the $5,000 level.
The team of analysts believes that after Ethereum reached the aforementioned historic peak, it got hit due to extremely high transaction fees of $60. Now that these fees have dropped to merely $2, the price has surged once again, Santiment believes.