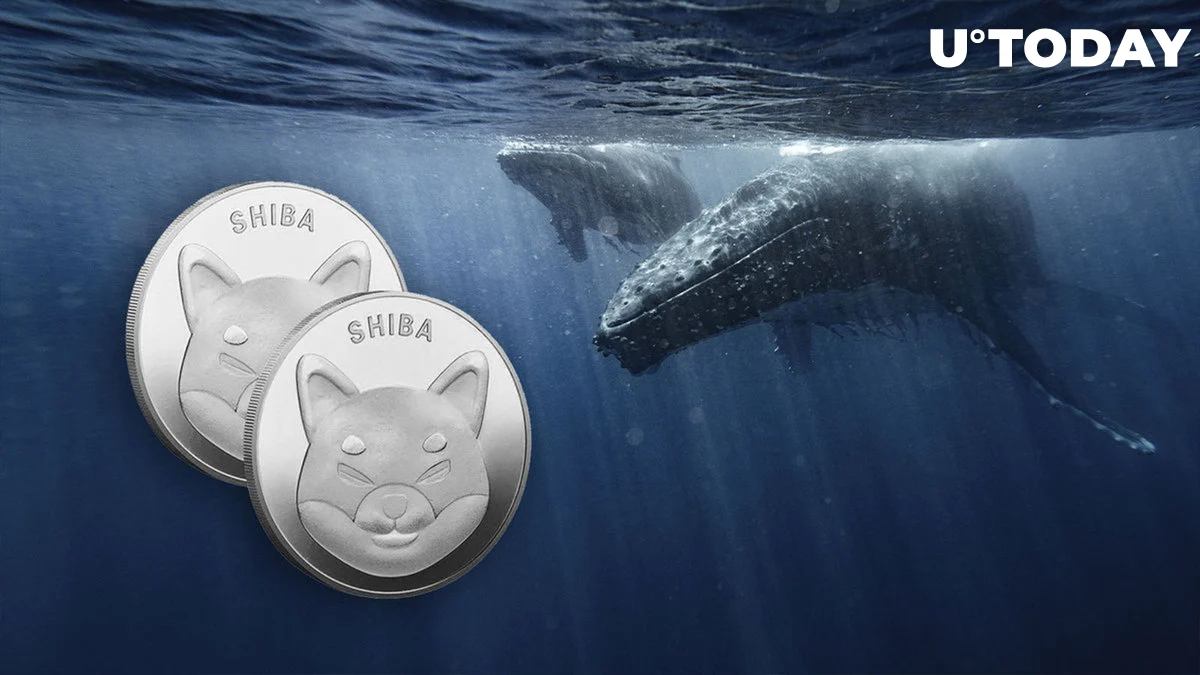 Over the past week, top SHIB whales on Ethereum have accumulated a staggering amount of Shiba Inu worth roughly $128 million USD.
This has propelled the second largest meme canine token by market cap size to the top spot on the list of Ethereum whales' holdings.
8.7 trillion SHIB added in six days
WhaleStats on-chain data aggregator, which tracks major wallets on several blockchains, including Ethereum and BNB Chain, has published data showing that since Feb. 1, the 100 largest Ethereum investors have grabbed another massive chunk of meme crypto.
The U.S. Dollar equivalent of Shiba Inu held by them has jumped from roughly $599 million to $728,981,399. The new figure in fiat constitutes 8,749,145,591,250 Shiba Inu coins.
This is 18.5% of their comprised portfolio. SHIB now sits here in second place after Ethereum and is followed by stablecoins USDT (17.42%) and USDC (14.21%). Thus, SHIB is now the largest crypto asset in USD equivalent held by these wallets. Currently, it is also the most-traded token by the top whales on Ethereum.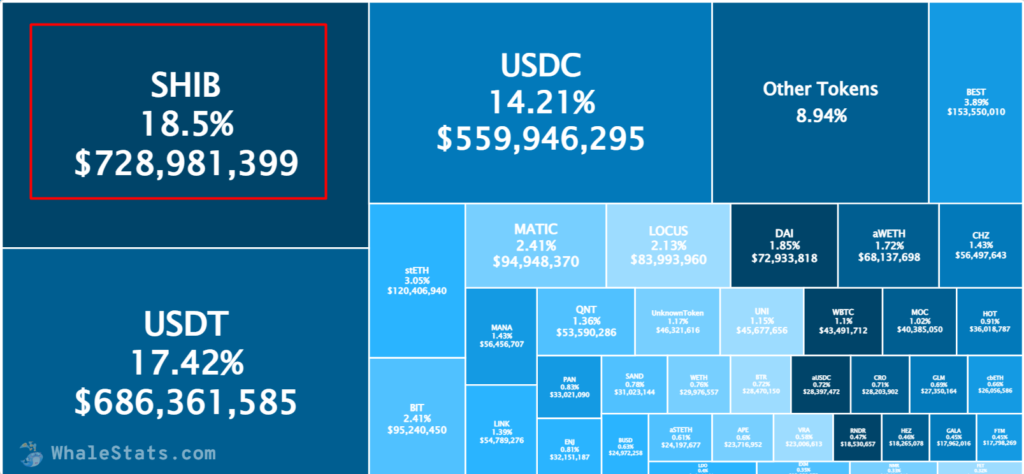 3.2 trillion SHIB moved by anon address
Whale Alert reported that over the weekend, an astounding chunk of SHIB meme coins was transferred between two anonymous wallets. A total of 3,216,307,240,79 Shiba Inu was transferred from one address to another.
However, the size of the transfer may indicate that this was an internal transaction of a crypto exchange, although Whale Alert offered no details in that respect.
Last week, U.Today reported that Binance crypto trader shoveled a whopping 6 trillion SHIB in more than 10 transactions, each carrying 499 billion Shiba Inu meme coins.