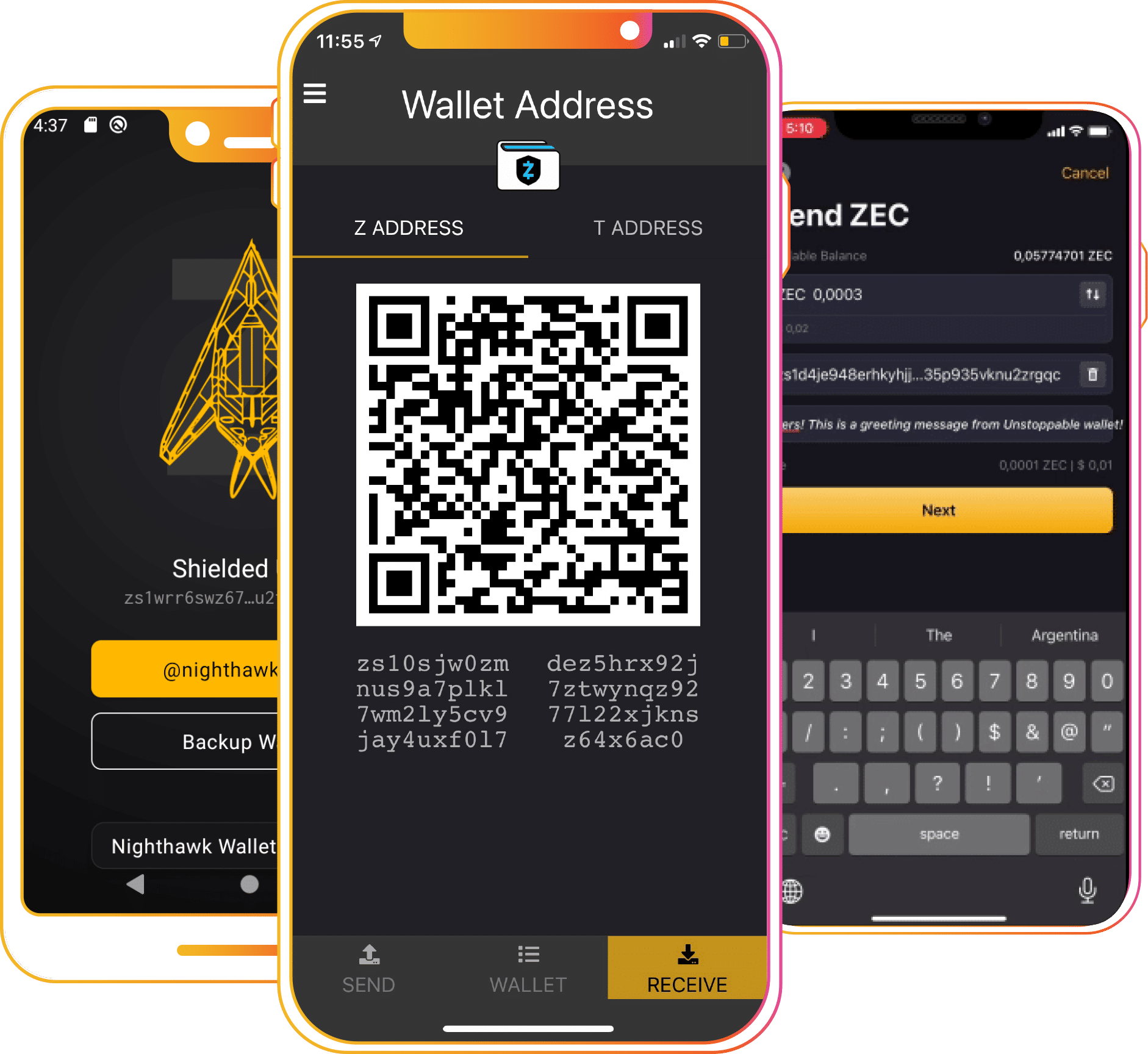 In this guide, we will give you a comprehensive overview of the best ZCash wallets to store your ZCash (ZEC). We will compare the various options as well as the benefits and drawbacks of particular storage options.
We will also give you what you need to know about choosing a secure wallet and how to make sure that your ZEC is not susceptible to hackers. With that being said, let's jump into the key requirements for a secure ZCash wallet.
What to Look for in a ZCash Wallet
Before you can embark on finding the right ZCash wallet, you have to know what you are looking for. Are you interested in a quick and easy payment wallet or are you more concerned about the potential for exploits on the wallet? Are you looking for storage of a large portfolio of ZEC or is this for daily transactions?
Here are a few things to consider:
Storage of Private Keys – There are many cryptocurrency users who are of the view that if you do not hold the private key, then you do not hold the coins. This is true for a number of wallets including those that are on the numerous cryptocurrency exchanges. You will have to trust that the the wallet provider is honest and their systems are safe from hackers
Ongoing Development – This is important as it means that the wallet will always remain updated with the latest patches and guidance from core developers. Moreover, this will ensure that the wallet is kept free of any potential exploits that are identified by the community.
User Friendly – This is an important consideration for those users who are relatively new to ZCash. There are many wallets that are not user friendly and as a result are slightly intimidating. While a wallet must indeed be 100% secure, a clean user interface aids adoption.
Backup & Restore Options – This will also depend a great deal on how the experience level of the user. Making use of wallet seed words is the traditional method for backing up your offline wallets. However, if you were to ever lose this seed, you lose your coins as well. When making use of an online wallet with two factor authentication, you have another option to recover them.
Many of these options above are, however, a trade off. If you complete control of your keys and funds then you will be entirely responsible for recovery and seed generation.
Top 8 ZCash Wallets
Now that you have an idea of what one should look for in ZEC wallet, let's take a look at seven of the best ZCash storage options currently on the market. These appear in no particular order and we list the pros and cons of each.
Ledger Nano S
The Ledger Nano S is one of the world's most popular hardware cryptocurrency wallets. That's because it also gives users one of the most secure environments for storing cryptocurrencies. If you're concerned with security (and you should be) the Ledger Nano S has to be your choice for a ZEC wallet.
One of the key features is an OLED display that shows the details of each transaction, but is also combined with a physical button on the side of the wallet for confirming transactions. This keeps hackers from creating transactions on the device since they may be able to access the data, but they wouldn't be able to physically press a button on the device.
The Ledger Nano S weighs just 16.2 grams and is less than 100mm long and 18 mm wide. With a thickness of 9mm you can easily carry this hardware wallet with you anywhere you go.
Coinpayments
Coinpayments is another highly rated wallet used by many, and its considered an ideal wallet for merchants looking to accept online cryptocurrency payments. Based in Canada, the wallet allows users to accept payments in roughly 965 different cryptocurrencies, including ZCash.
One of the unique features of the Coinpayments wallet is the blazingly fast transaction speed. The wallet uses BitGo technology to process transactions more rapidly than other ZEC wallets.
As mentioned above, the wallet supports roughly 965 different digital currencies, making it very flexible and convenient for those who use other altcoins in addition to ZCash.
Security is a top concern of the Coinpayments wallet, and it also uses BitGo technology to ensure secure transactions. BitGo allows for multi-sig transactions, and has a unique feature that allows users to lock coins so they cannot be spent until the time lock has elapsed and the coins unlock once more.
Another helpful feature is the ability to do automatic conversions into some other cryptocurrencies. This saves time and frustration, making it easier to manage your cryptocurrency holdings.
A new feature implemented by Coinpayments is $PayByName, which allows you to create a $tagname that can be used to accept any cryptocurrency.
Furthermore, there are Point of Sale facilities within the wallet, allowing you to accept transactions in person. And merchants have the ability to tie the wallet to a bank account and have fiat settlements right to their bank accounts.
Jaxx Liberty Wallet
The Jaxx wallet has been popular for a long time among cryptocurrency enthusiasts, and it's another wallet that can be used to store a large number of coins in addition to ZCash. In fact, the latest version is called the Jaxx Liberty wallet, and it can be used to store more than 70 different cryptocurrencies.
The Jaxx Liberty wallet is now available on Android Mobile, Android Tablet, and Google Chrome. iOS and desktop (Mac and Windows) versions are coming soon. Users have already confirmed that the wallet has an attractive and easy to use interface. And it has been designed to look the same on every device, so it's always easy to use, even if you switch from mobile to desktop versions.
Coinomi
If using your ZCash on the go is your thing the Coinomi mobile wallet might be a perfect choice. Created in 2014, the Coinomi mobile wallet let's you store and manage your ZCash and over 500 other digital assets right on your mobile device. And if you love your mobile Coinomi app you'll be glad to know that a desktop version for Windows, OS X and Linux.
Built in ShapeShift and Changelly allow you to easily swap coins, and the user interface makes the wallet simple to use and intuitive even for beginners.
Coinomi takes security seriously, and your keys never leave the wallet. Additionally, there's strong encryption and cryptography built-in. Privacy is also a top concern, and the Coinomi wallet has no IP associations, identity linking, transaction tracking or KYC requirements. Furthermore, requests are anonymized by the Coinomi servers, hiding your IP from prying eyes.
Official ZCash Client
If you're technologically inclined and want to support the ZCash community or mine ZCash you could download and install the official ZCash client. It isn't for everyone though, since it's only available for Linux (although the ZCash community has made unofficial Windows and Mac versions).
The official ZCash wallet allows you to run a full ZCash node, meaning you're helping to secure the network, and that you can mine ZCash if you like. It also allows you to send shielded transactions which make them completely private. On the downside, you'll need to download the entire blockchain.
And of course it only supports ZCash, so if you are holding other cryptocurrencies you'll need another wallet.
Cryptonator
Cryptonator is another multi-asset wallet that isn't as popular as those mentioned above, but is still worth considering. Cryptonator is a web wallet that also has a mobile version for Android devices. It supports ZCash as well as more than 20 other cryptocurrencies. The main focus of the wallet is user-friendliness and convenience, and it delivers in that respect.
You'll find the Cryptonator wallet is very easy to set up and intuitive in its use. It also offers in-wallet exchanges of currencies, which is a very nice feature. Keeping tabs on your transaction history is a breeze, as is sending and receiving funds and monitoring your balance.
Atomic Wallet
Atomic Wallet is a multi-asset solution for convenient storage of ZCash. It supports over 300 coins and tokens. A desktop version is available for Windows, MacOS, Ubuntu, Debian and Fedora, Android and IOS mobile apps.
The Atomic ZCash Wallet works with a built-in Atomic swap exchange. This feature allows a user to convert coins through a service such as Shapeshift and Changelly thereby saving fees.
When you store Zcash on the Atomic wallet, your private keys are kept on your device so it is safer than the online web-based versions. You can also manually add any ERC tokens to the wallet in seconds.
Moreover, if you know someone who you can suggest the Atomic wallet to then you can earn referral commissions by sending them there. Lastly, the atomic Zcash wallet comes with 24 hour support.
ZCash Paper Wallet
If you don't believe you'll need to access and spend your ZCash anytime soon you might want to consider storing it in a paper wallet.
Since this is offline it is considered cold storage and is one of the most secure ways for storing your ZCash. There is of course the risk of physical threats such as fire, water damage, or outright theft of the wallet.
You can use the online wallet generator found here to quickly and easily generate a paper wallet to store your ZCash. It's recommended that you make several copies and store them all in secure locations such as safe deposit boxes and/or safes.
Final Word
So, there you have 7 of the top ZCash wallets for storing ZEC safely and securely. There are others of course, but this list should give you options that will satisfy anyone's need for ZCash storage.
I recommend using either a hardware wallet or a paper wallet for the best security, but for ease of use the mobile apps are often the best.
They are certainly best when it comes to spending your ZCash on the go. Possibly you want to keep the majority of your ZEC in a hardware wallet or paper wallet, and a smaller amount in a mobile wallet for everyday needs.