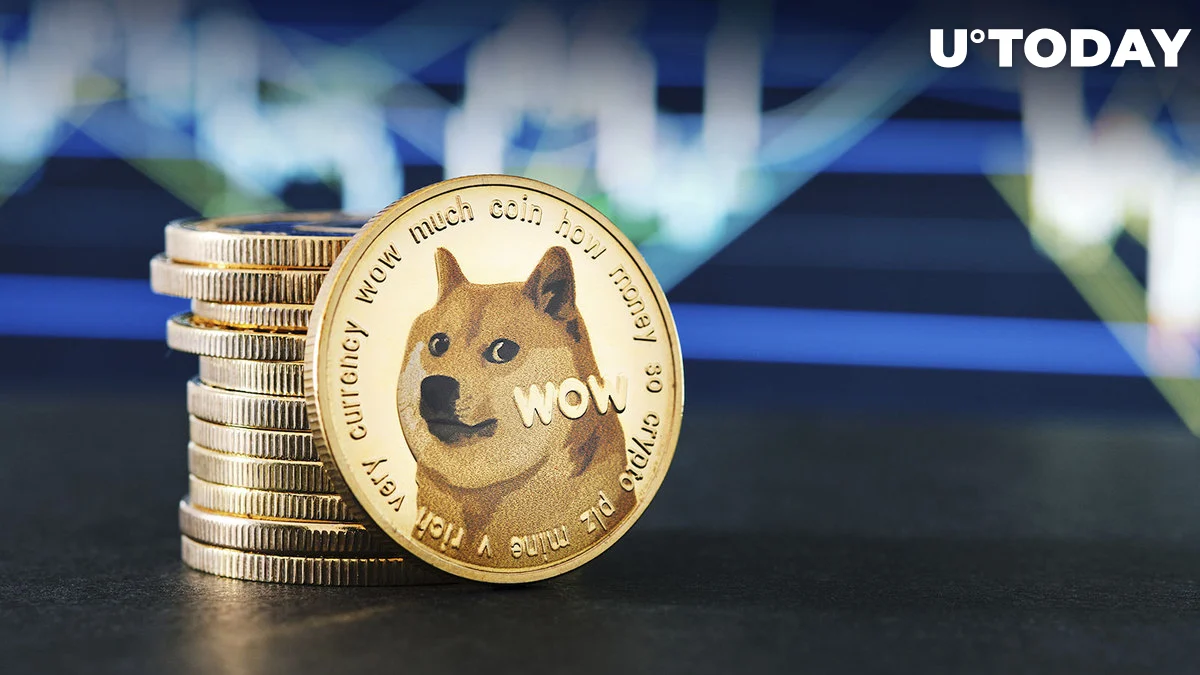 Major tracker of large crypto transactions Whale Alert has spotted three consecutive transfers which moved 400 million Dogecoin each. In total, 1,200,000,000 Dogecoin was transferred between wallets that the above-mentioned tracker marked as "unknown."
This is the equivalent of nearly $100 million at the time when these transfers were made. The fee for which these transactions were made equals merely $0.16 in DOGE — something that no bank can beat.
Are whales selling DOGE?
Over the past week, the price of the original canine token that was created as a joke on Bitcoin in 2013 has been declining. In the last seven days, it has lost 12.88%, according to data provided by CoinMarketCap analytics platform.
Earlier this week, U.Today reported about a top 20 wallet receiving millions of Dogecoin, which could be interpreted as a sign of selling the meme coin.
The DOGE price has been declining since the start of February when it failed to surpass the $0.09869 high and has been going down since then. At the time of this writing, the largest canine coin is changing hands at $0.08152, losing slightly over 1% in the past 24 hours.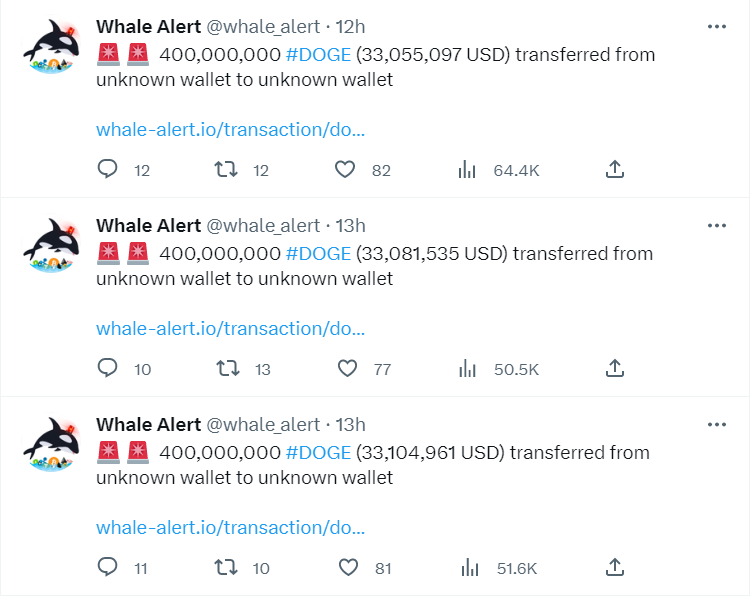 New hope for potential Dogecoin rise
However, the community of this meme coin lays its hopes on tech billionaire Elon Musk, who has been the biggest public supporter of DOGE in the past few years. In October 2022, the Tesla chief executive finalized the deal to purchase the Twitter social media behemoth.
Prior to that deal, he many times spoke that he would favor the integration of DOGE on Twitter as a payment option for Twitter Blue or to reward content creators.
So far it is not quite clear if this suggestion will become a reality with Musk at the steering wheel of Twitter. However, so far the platform is working on a new feature dubbed Coins. It will allow users to reward content creators they like best.
DOGE going to literal Moon this year
Yesterday an update on the DOGE-funded space mission emerged. A lunar satellite launch by SpaceX that was funded in Dogecoin in 2021 was confirmed not earlier than Q3 this year, as covered by U.Today.
When it actually happens, it may also serve as a bullish driver for the Dogecoin price.