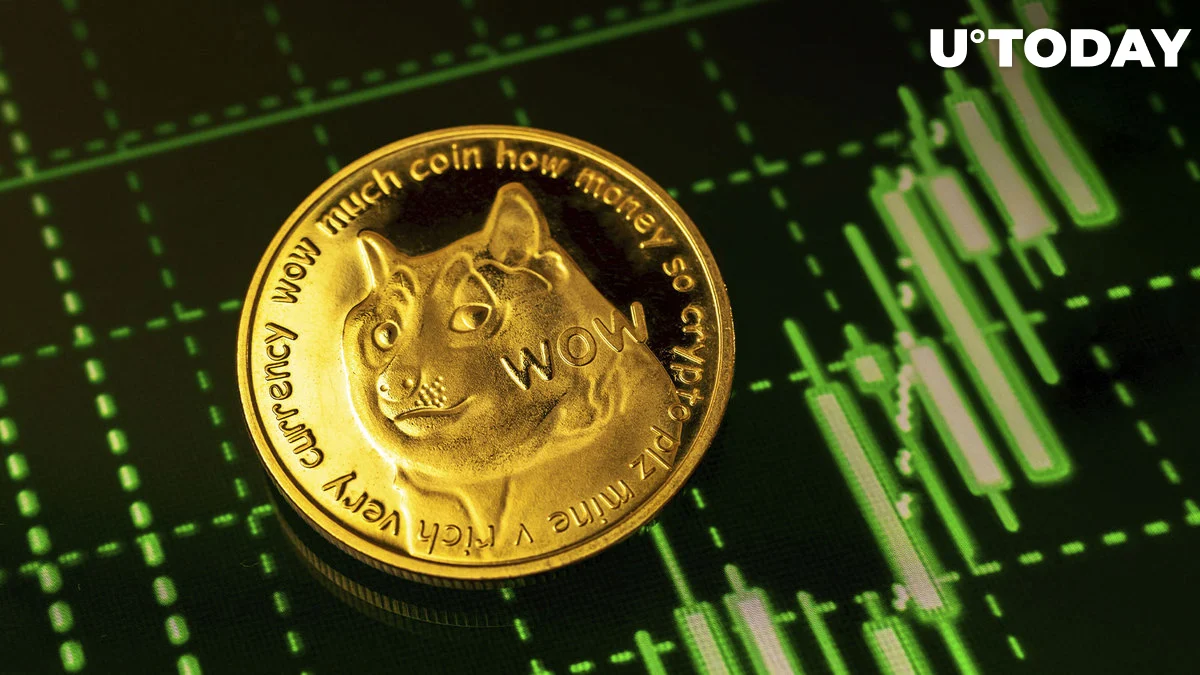 The popular DOGE-themed Twitter account @Tdogewhisperer has revealed statistics showing that daily transactions for the first meme currency DOGE have set a record high over the last 24 hours.
The figures show that 1.4 million transactions were made using Dogecoin.
Dogecoin's low transaction fees
Elon Musk, one of DOGE's greatest supporters, has said that he thinks Dogecoin is a far better match for payments and transactions than Bitcoin. Transfer costs are negligible in comparison to the leading digital currency.
The transfer of 178,500,000 DOGE made by unidentified whales around 18 hours ago serves as a fair illustration of this. According to @DogeWhaleAlert, the transaction cost for this $13,079,409 worth of DOGE was under $0.08.
The DOGE price is now trying to increase, rising by just 0.1% and showing a 1.34% weekly gain. Elon Musk made a response on a tweet with a DOGE theme a week or so ago, which was timed with a rise of more than 3% issued by the meme currency.
According to data supplied by CoinMarketCap, the original meme cryptocurrency is now trading at $0.07301.
Other meme coins trying to compete with DOGE
The market experienced "the awakening of meme coins" over the last two months, when a large influx of cryptocurrencies with meme themes entered the market. The most well-liked one was the PEPE coin, which took inspiration from the well-known Pepe the Frog Internet meme. A group of unnamed developers constructed and released it in April, garnering a lot of interest and funding from investors.
Many people reportedly gained millions of dollars using this meme coin, according to U.Today. In a recent tweet, Elon Musk made reference to it.
Milady Meme Coin (LADYS) is another meme-themed cryptocurrency that caught people's attention and was boosted by a tweet from Twitter's CEO. Both PEPE and LADYS, which have witnessed a flurry of listings on major exchanges, are currently trading in the red as the wave of the meme currency mania appears to be dying down. The latter has decreased by 13% during the previous 24 hours.
PEPE and LADYS fade before Shiba Inu
The market capitalization value's second-largest meme token, SHIB, is unconcerned by the transient popularity of LADYS and PEPE.
The debut of the Shibarium mainnet, SHIB cold wallet, and SHIB metaverse, which will demonstrate that SHIB is more than simply a meme currency and has a lot of usefulness, is being prepared by the Shiba Inu development team, which is directed by Shytoshi Kusama.