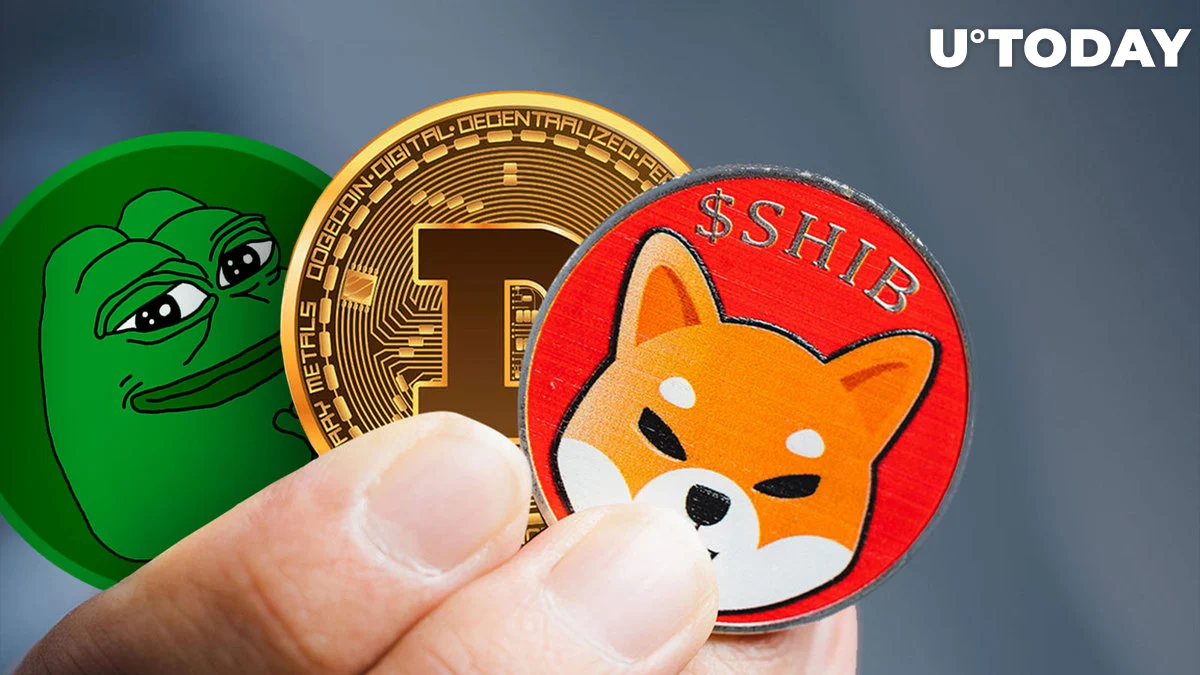 The crypto community has taken notice of the recent increase of meme currencies. While it is difficult to characterise the current situation of the cryptocurrency markets as booming, meme currencies like Shiba Inu (SHIB) and Dogecoin (DOGE) have surprisingly acquired popularity, according to crypto intelligence portal Kaiko.
One of those currencies, Pepe Coin, named after the well-known Pepe the Frog meme, has had a phenomenal growth and earlier this month surpassed a mind-boggling $1 billion market valuation.
Although market makers are normally agnostic about the tokens for which they provide liquidity, they have been getting more and more active in the meme coin market. Understanding the quantity of capital being used in meme currency order books is an intriguing component of this process. Using a data type that aggregates market depth across all exchanges and pairings, we can learn more about the global capital underlying these markets.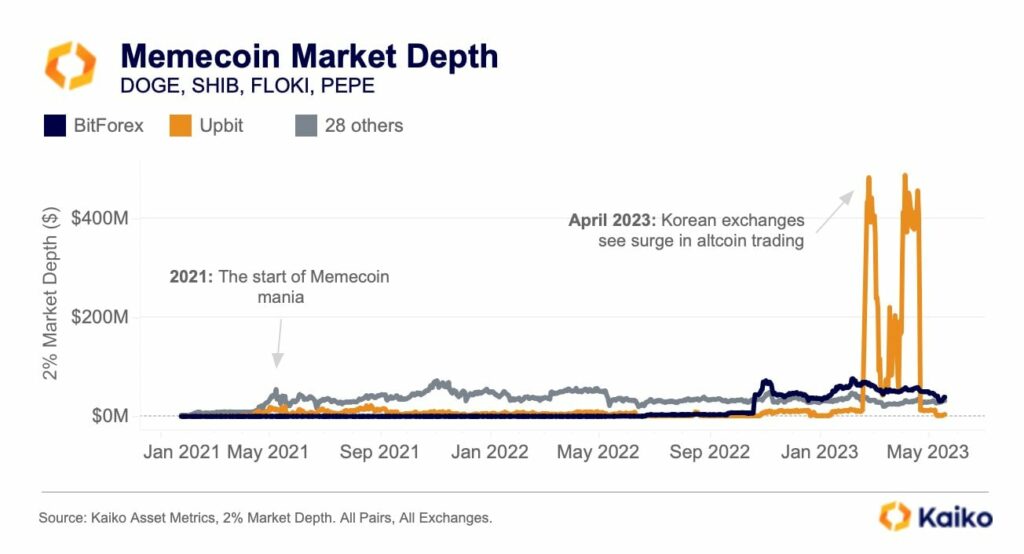 According to the Kaiko study, $55 million in liquidity has constantly sustained meme currency order books since the craze started in April 2021, with the majority of that amount going to Dogecoin (DOGE).
In this environment, there have been two prominent individuals. First, the volume of altcoins has significantly increased during the past month on Upbit, a big Korean exchange. Second, despite its rather shady past, BitForex, a centralised exchange with headquarters in Hong Kong, claims a total trading volume of over $1.6 billion.