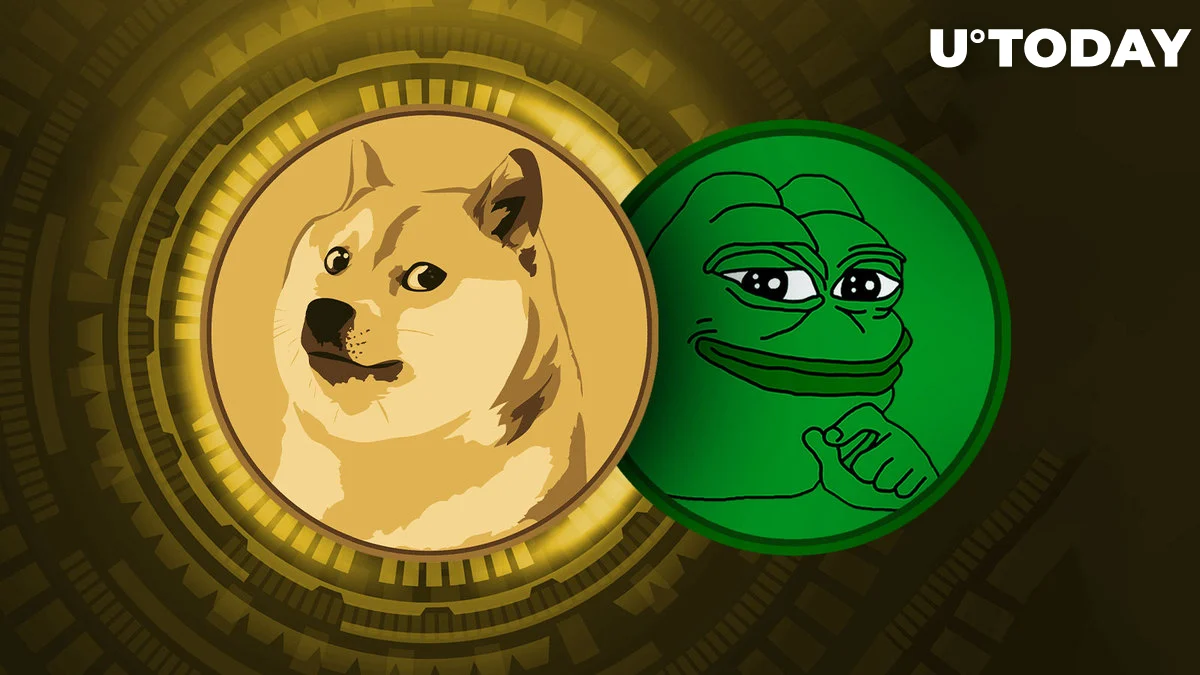 PEPE is still crashing, according to a former "Dogecoin millionaire" and @DogeWhaleAlert, a tracker of DOGE wallets that tracks Dogecoin transactions of all sizes.
PEPE is "officially dead," according to Glauber Contessoto, a self-described "Dogecoin millionaire" whose tale garnered attention in mainstream media sites like CNBC a few years ago.
"Dogecoin millionaire's" predictions likened to those of Jim Cramer
In response to Contessoto, Twitter user "Crypto Jesus" said that his message had the opposite effect on him and made him want to purchase some PEPE. He compared the "Dogecoin millionaire" to Jim Cramer, the anchor of CNBC's Mad Money and a prominent opponent of cryptocurrencies. But recently, Cramer changed from being a fan of Bitcoin to criticising it, as well as all other significant cryptocurrencies.
As a result of his reputation for making incorrect predictions, many people in the cryptocurrency world now frequently make fun of Jim Cramer's gloomy predictions, asserting that if Cramer is bearish, crypto values will soar.
Contessoto retorted that no one heeded his suggestion to sell when he recently predicted the peak PEPE market cap at $1.5 billion. Since then, he said, the price of PEPE has been steadily declining.
The self-described "DOGE millionaire" ceased to be one as Dogecoin's price, which is presently trading at $0.7376, is 90.28% below its all-time high from 2021.
PEPE and other recent meme coins
PEPE is currently trading at $0.000001248, down 70.9% from its all-time high set on May 5. DOGE, however, needed two years to get to its present "bottom." Contessoto reached this number and ceased to be a "Dogecoin millionaire," but PEPE reached this point in less than a month.
An unnamed team of developers who were motivated by the well-known online meme about Pepe the Frog introduced the PEPE meme currency to the market in April. This was the first meme coin that wasn't inspired by Shiba Inu dogs. PEPE attracted the attention of cryptocurrency whales and other large market participants right away, and it secured a wave of listings on significant centralised exchanges. Even Binance, which is quite selective about the assets it lists and takes the listing process carefully, included PEPE to its Innovation Zone for potential crypto assets.
In addition to PEPE and FLOKI, another well-known meme cryptocurrency, SHIB, also began trading on Binance from the Zone.
The Milady Meme currency (LADYS) was the next meme currency to go live. It also quickly acquired popularity and received numerous prominent lists. Elon Musk, a meme enthusiast, recently tweeted about PEPE and LADYS.
In contrast to Shiba Inu (SHIB) and Dogecoin, PEPE has no use and is not expected to develop further. Some, however, think that it may attract a significant number of new small-scale investors who would later migrate to Bitcoin and other "serious" cryptocurrencies.