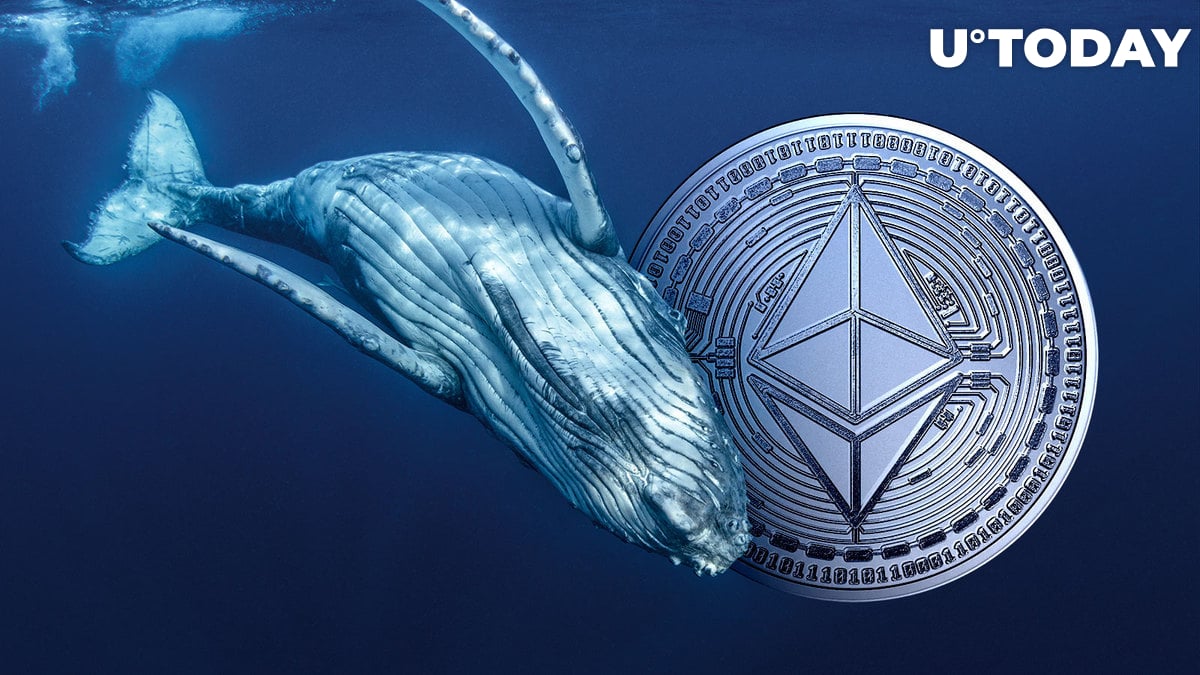 Today's cryptocurrency market saw notable activity as sizeable sums of ETH, the native coin of Ethereum, poured into important exchanges. 21,938 ETH, worth a total of about $34.78 million, arrived in Coinbase's wallets, according to reports from WhaleAlert. Soon later, 32,500 more ETH, or around $51.3 million, were placed into OKX, another well-known cryptocurrency exchange.
https://x.com/whale_alert/status/1701493008699396566?s=20
Such large transactions have often been seen as pessimistic indications in the cryptocurrency world. According to a widely held belief, major holders may move their assets to exchanges with the intention of selling them, which might drive down prices.
It is vital to understand that this interpretation is susceptible to market intricacies and subtleties and is not always accurate.
Cautious optimism
In the meanwhile, a renowned analytics company called Santiment has offered insightful on-chain analyses. The movement of older currencies has changed, according to Santiment data, and this has coincided with a drop in the price of Ethereum to $1,540, its lowest level since March 12. Significant sums of previously dormant ETH have started to leave their long-held wallets at this time.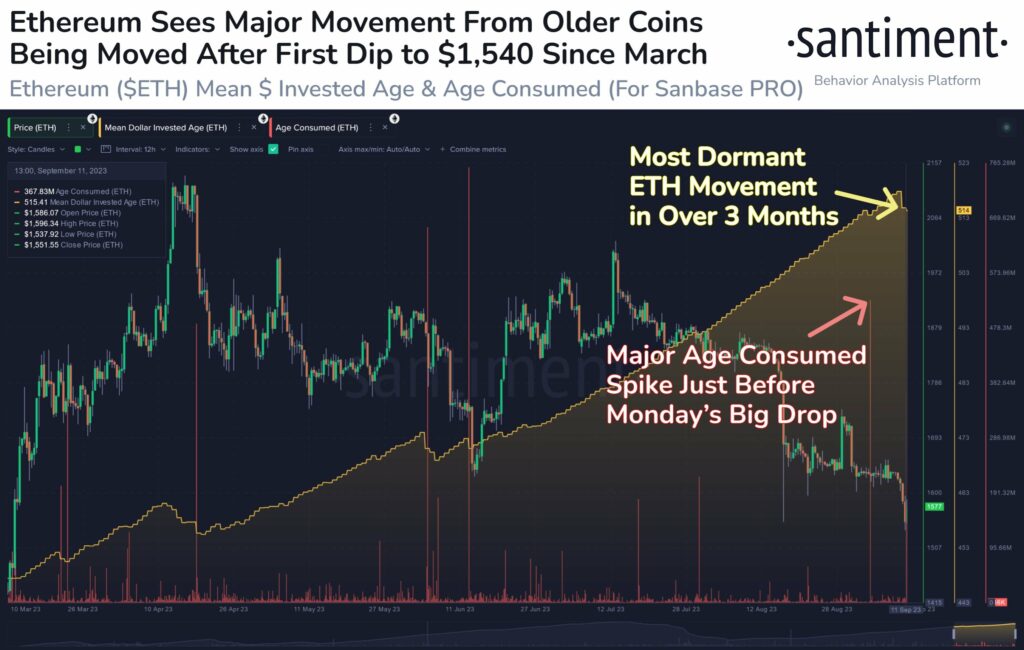 According to Santiment's research, this change may be a sign of capitulation and could portend market reversals. This finding gives Ethereum's current position an intriguing new angle and raises the prospect of a future price increase.
Despite the unpredictability of the cryptocurrency market, Santiment's study and the flood of ETH into OKX and Coinbase give grounds for cautious optimism among investors and enthusiasts. Future events will provide greater clarity on the price direction of Ethereum as well as the reasons behind these major transfers.