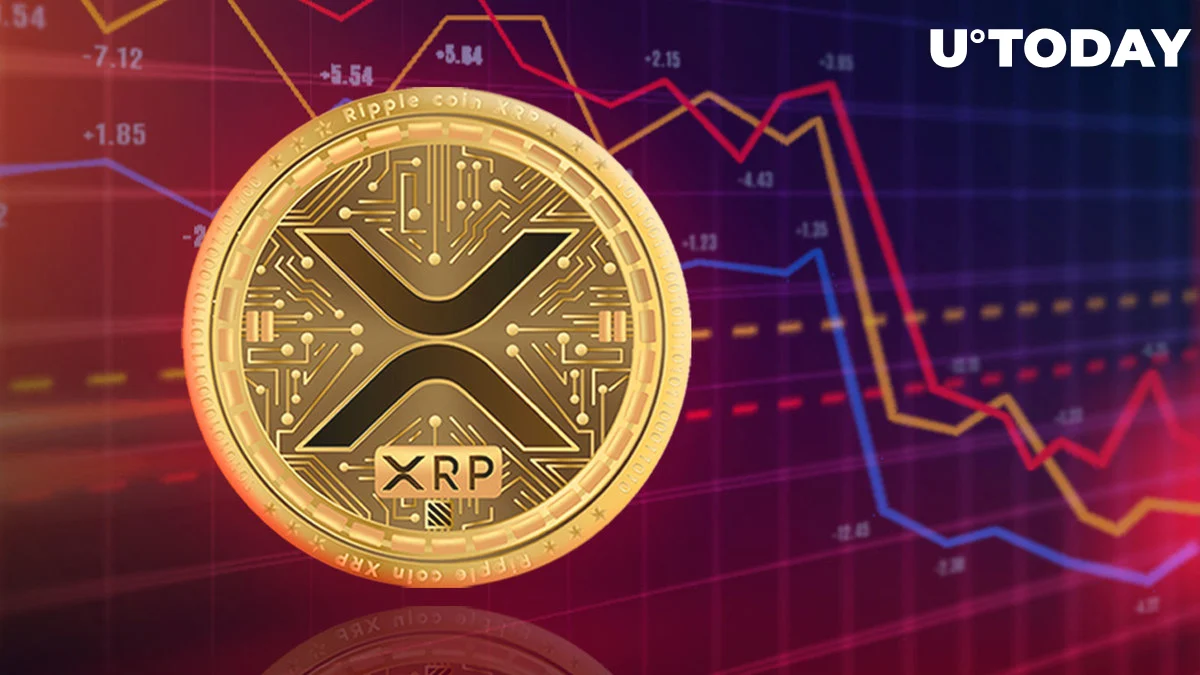 The first 2023 death cross for XRP, the fifth-largest cryptocurrency by market capitalization, may be in sight.
The daily chart of XRP is about to print a death cross, a negative technical signal, for the first time since December 2022. The so-called death cross, which was last seen in December 2022, will be produced when the daily moving average (MA) 50 of XRP falls below the daily moving average (MA) 200.
The moving averages are getting closer to a point of convergence, which will likely lead to the XRP death cross in the next days. This pattern may trigger more selling since it frequently shows that short-term price momentum is outpacing long-term price momentum.
After a U.S. court ruled that XRP is not a security when traded on secondary markets, it jumped in July, but it has since failed to hold onto its gains. As traders grabbed gains, the price of XRP dropped by more than 26% in August and is presently down 2.70% in September.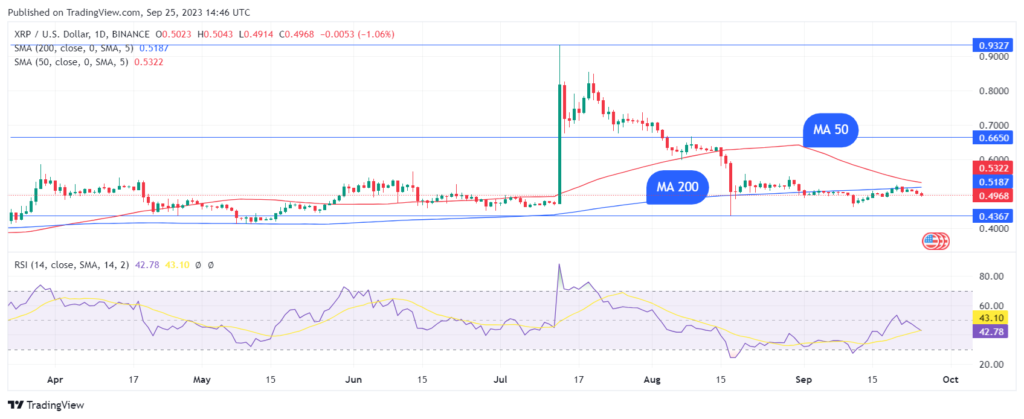 The death cross is not a reliable predictor on its own, according to historical statistics. Although in principle a negative indication, the evidence for XRP indicates the opposite. The latest death cross in December indicated that the price of XRP was about to bottom out.
Less than 10 days after the bearish death cross signal appeared on the XRP daily charts in late December 2022, from which it started climbing, XRP reached bottom lows of $0.299 on Jan. 2. Near the end of March, three months later, XRP achieved all-time highs of $0.589.
The crypto market is showing signs of broad bearishness, yet there is still hope thanks to XRP's small positive inclination.
Kaiko said earlier in September that XRP liquidity has significantly grown as a result of the July court ruling in the Ripple/SEC litigation. Despite a decline in XRP price and volume, market depth has dramatically expanded, rising from an average of $8 million in June to $12 million in early September.
Despite the summer dip, XRP had significantly more trading activity than other cryptocurrencies. As of the publication of this article, XRP has fallen 2.65% in the previous day to $0.497.