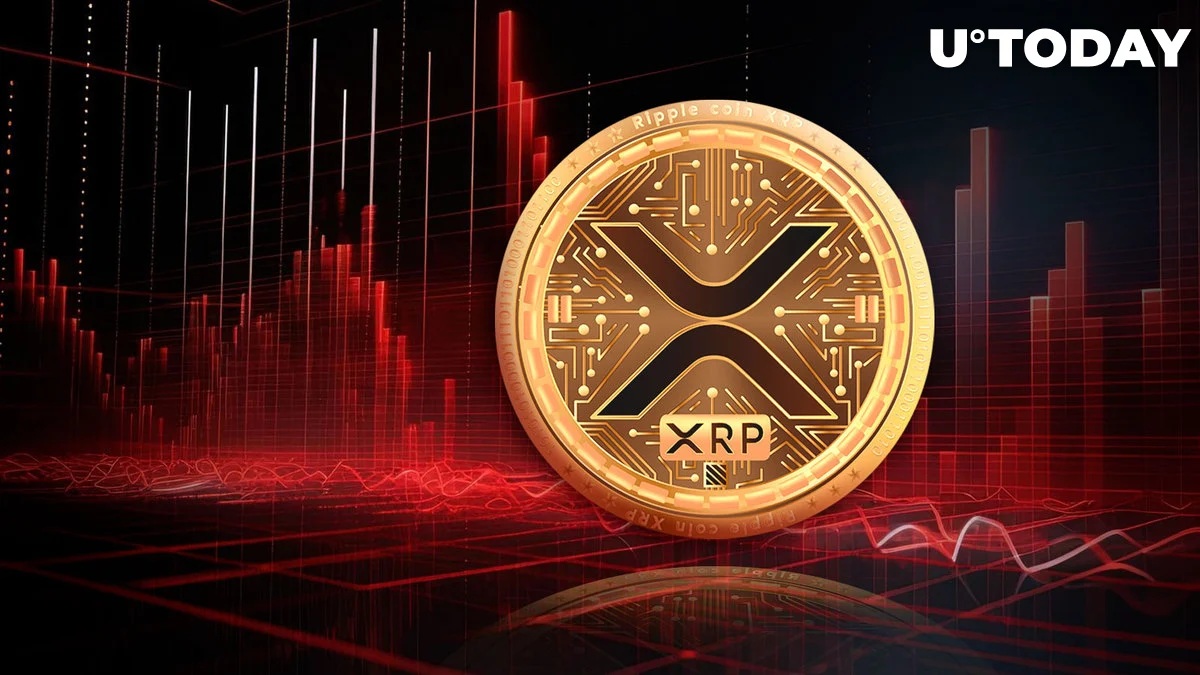 Patterns are frequently used as a road map for future price fluctuations in the world of digital assets. No exemption applies to XRP, the cryptocurrency frequently connected to Ripple. A clear image of a decline is being painted by XRP over a four-hour period. Since September 21, the asset has been moving in a downward price channel, which is a difficult trend to ignore. XRP is now trading at around $0.497, and the high amount of trades at this price point is fueling the cryptocurrency's downward trend.
Essentially a bearish pattern, a descending price channel is characterised by lower highs and lower lows. This pattern has been faithfully replicated by the price of XRP, making it a trustworthy predictor of the asset's future moves. The creation of the channel, which started on September 21 and has been extremely prominent, indicates that XRP is probably going to keep moving lower within this channel.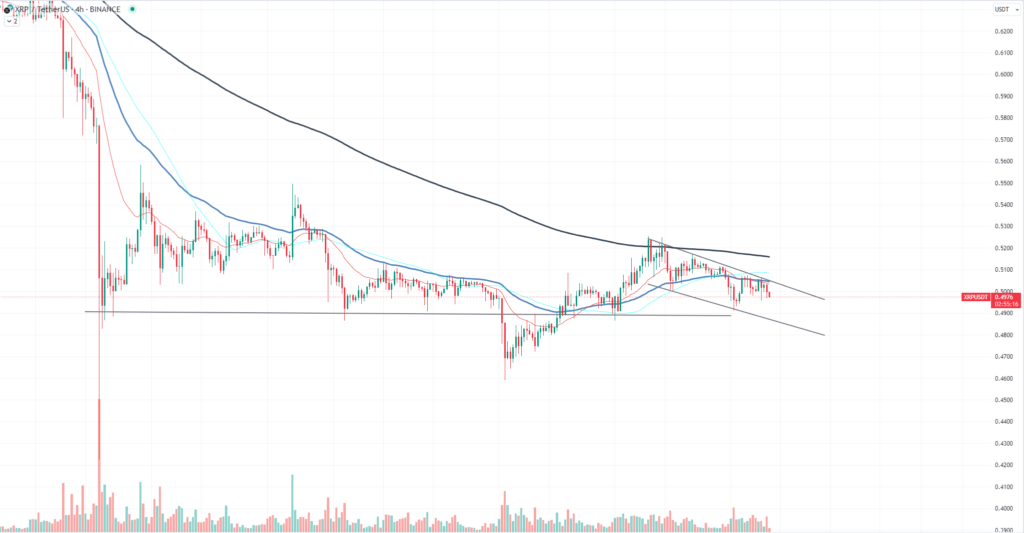 Price changes are frequently accelerated by an increase in trading activity at a particular price level. In the case of XRP, the increasing trading activity at its current price of $0.497 is probably going to give its downward trend more traction. This is an important factor to think about.
Flag patterns are short-term continuation patterns used in technical analysis to indicate a brief consolidation before the preceding advance is resumed. The descending channel in the case of XRP might be viewed as a bearish indicator, indicating that the asset is likely to keep moving downward once the pattern is confirmed.
According to the most recent statistics, the price of XRP is currently $0.497. The increase in trading volume at this level implies that the negative momentum is still very much alive because the asset has been unable to break out of its downward channel.