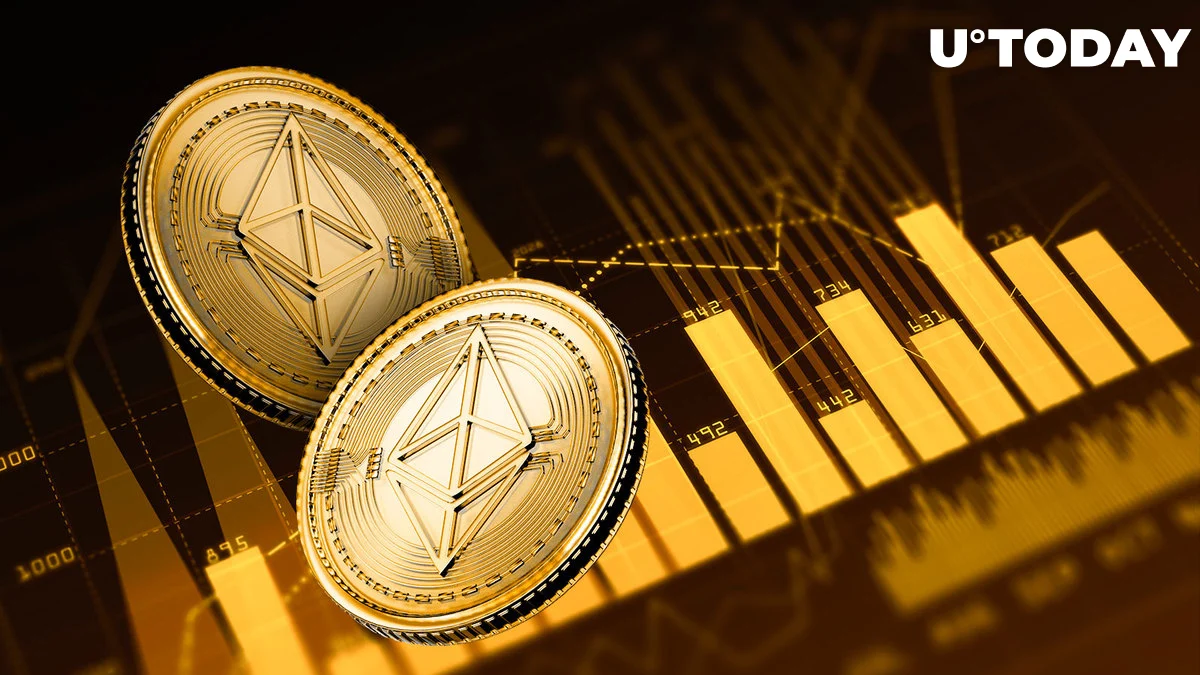 For the first time since July, the price of Ethereum has surpassed $1,900, rising by more than 16% over the last 30 days, according to CoinGecko statistics.
At the time of writing, Ethereum had gained 1.8% over the past day to trade at $1,913. Crypto expert "Carl from the Moon" observes a breakout from the "diamond pattern," an intriguing chart pattern, as Ethereum increases.
https://x.com/TheMoonCarl/status/1721508018548871302?s=20
The founder of the 10T Fund, Dan Tapiero, saw a noteworthy trend in the price movement of Ethereum. Tapiero thinks that if the rise keeps up, Ethereum may reach $4,000. He thinks Ethereum will soon hit the $4,000 price mark if the $2,200 barrier is broken.
Although it may seem hard to believe, Tapiero continues, the ecosystem for digital assets is still developing, and real-world use cases are emerging despite the fact that the price of ether has dropped by 50% from its peak.
Digital asset investment products had inflows of $261 million, the sixth week in a row that saw inflows totaling $767 million, according to a recent CoinShares report.
This exceeds the $736 million total inflows recorded in 2022. With $17.5 million, Ethereum witnessed its biggest inflows since August 2022.
Ethereum price action
After finding support at the $1,776 mark, which also happened to be the daily MA 200, the price of Ethereum increased for the fourth day in a row. Intraday highs of $1,916 were attained by the current ascent throughout today's trade.
Ever since it peaked on October 12 at $1,520, Ethereum has been increasing gradually. The daily moving averages (MA) of 50 and 200, which are at $1,672 and $1,776, respectively, have been exceeded by ETH.
Right now, everyone is waiting for Ethereum to break through the $2,000 barrier, which would indicate that ETH is about to start rising again.
Bears halted Ethereum's attempts in May and July to burst above the $2,000 barrier; this year, Ethereum only reached a high of $2,138 in April.