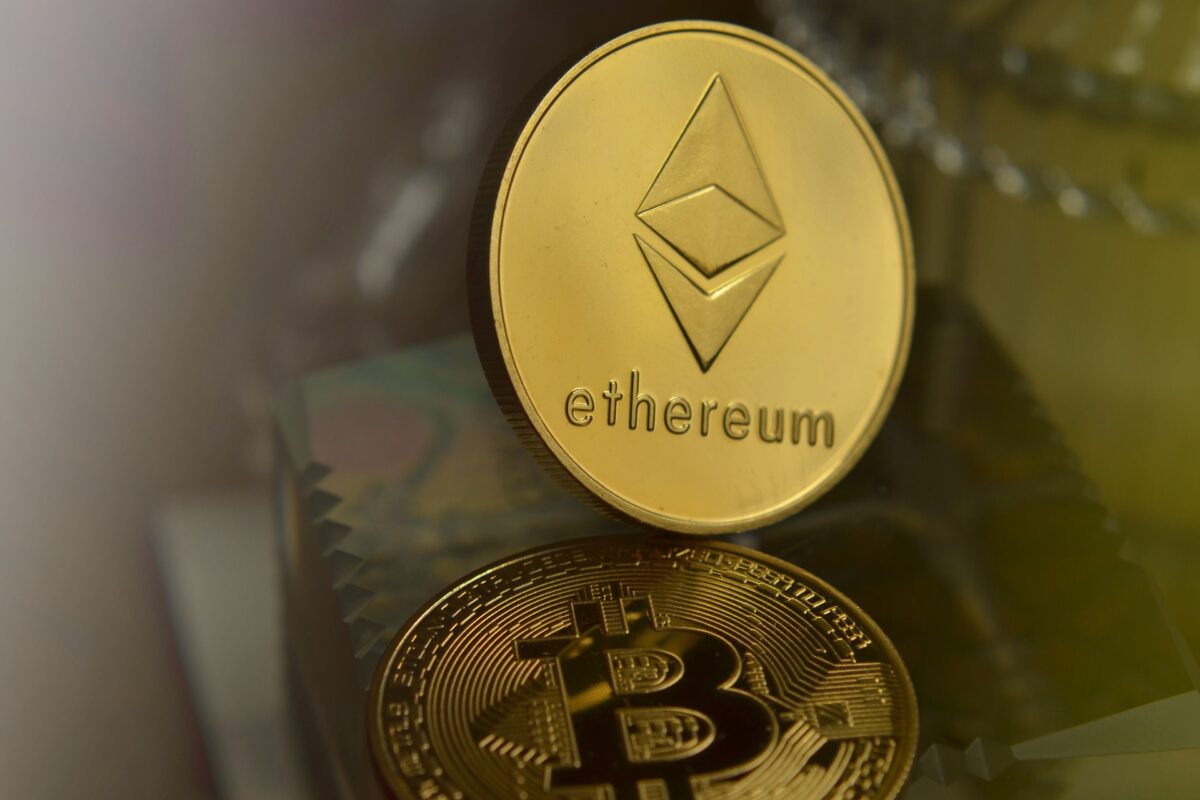 The Bitcoin v. Ethereum debate is as old as these cryptocurrencies themselves. Now, while fanatics from both sides argue the superiority of one asset over another, it is undeniable that Bitcoin's throne remains intact.
However, it is also undeniable that with an improving ecosystem, constant updates, and institutional support, Ethereum is inching closer too.
August saw a strong recovery of both. In fact, the 30-day returns for Bitcoin and Ethereum were forecasting positive values ​​of 15.84% and 25.95%, respectively, at the time of writing.
With the consolidation of Bitcoin's price, a decline in BTC dominance has also been observed over the past two weeks. In fact, the same, at the time of writing, was at its lowest since June. So, could this really mean that Ethereum is challenging Bitcoin's dominance?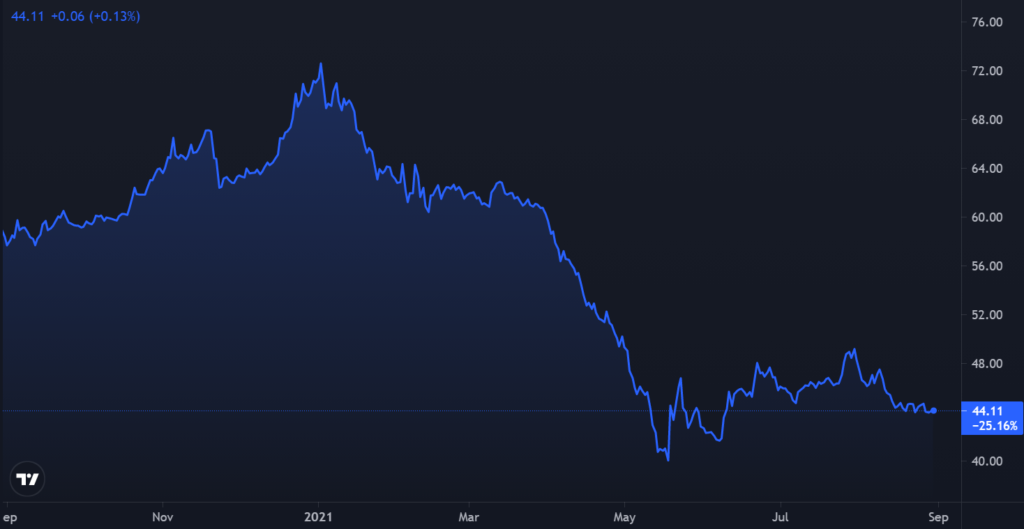 Ethereum taking on BTC?
A recent Bloomberg report highlighted that "Ethereum is challenging Bitcoin's dominance in the crypto world." The assumption was based on the fact that the one month Ethereum futures contract was trading at an 8.37% premium over the spot price. On the contrary, Bitcoin's one-month forward Futures contracts had a premium of just 6.58%.
It further presented the possibility that ETH would enjoy greater institutional adoption and a higher level of optimism, compared to Bitcoin. Additionally, Open Interest in Ethereum contracts versus Bitcoin also hiked from under 0.1 in April to nearly 0.3. The same can be supported by the institutional attention Ethereum has been getting lately.
While Bitcoin and Ethereum investment products remain the most popular choices for investors, Bitcoin continues to dominate the investment product space. The same was highlighted in a previous article.
Nonetheless, since July, while Ethereum's AUMs have risen 72.8% to $ 13.8 billion, BTC's AUMs have only risen by 51.9% to $ 38.1 billion. Most notably, BTC lost market share too, with the same falling to 69.6% of the total AUM from 72.1% last month.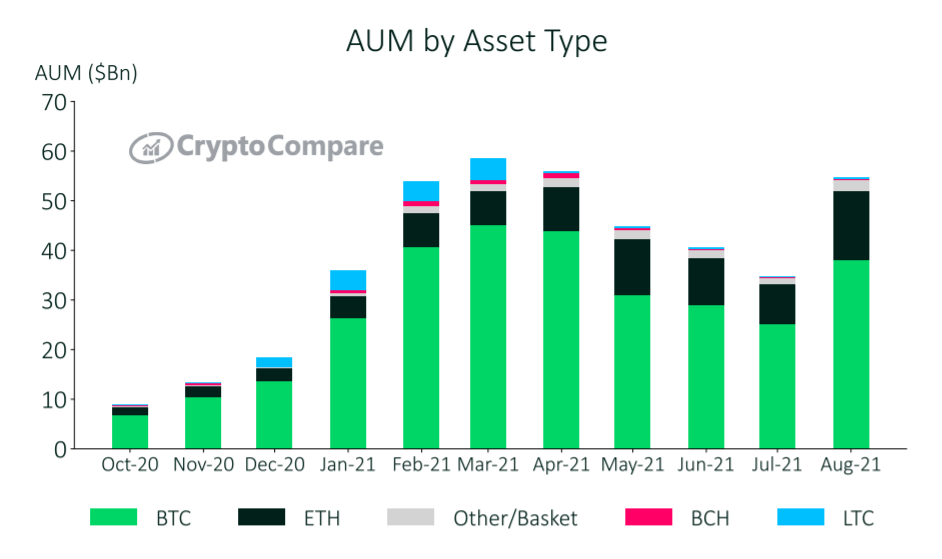 Bitcoin still king?
While Bitcoin remains the king of the market, we cannot ignore the pace of Ethereum's progress. Ethereum still seems to be surfing the wave of its network adopting the London upgrade.
Altcoin is expected to become deflationary in the coming months. This can further spur bulls and invite institutional attention in the top altcoin.