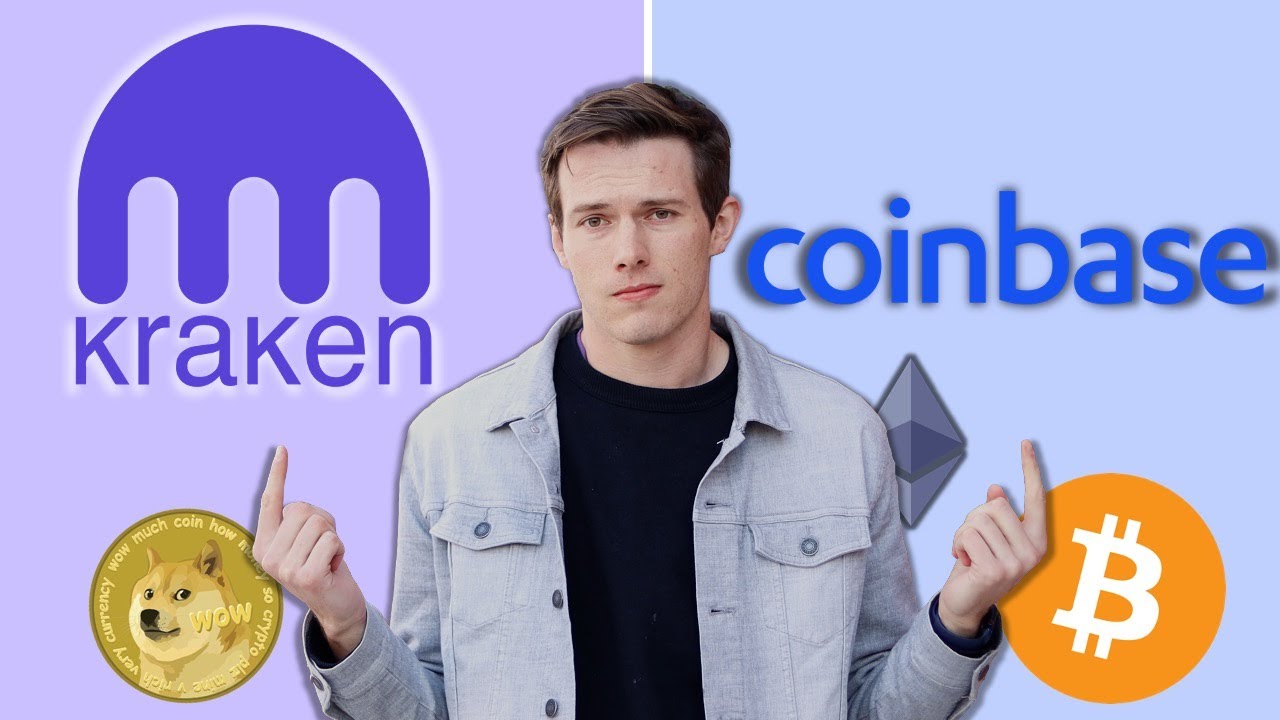 Kraken is a high-profile exchange platform that allows traders to buy various currencies using fiat money and experience new opportunities. You can find everything you need in Kraken's low fee services, as well as high trading limits for both novice or experienced investors. Coinbase also provides higher volume trades with its digital wallet and funding options geared towards US residents who want convenience when it comes to purchasing coins on the market today.
Kraken vs Coinbase: Features
Each cryptocurrency exchange caters to industry investors and first-timers alike. Still, Kraken offers features ideal for worldwide investors or U.S. traders who don't mind giving up convenience for lower fees and additional services. Coinbase's digital options facilitate processes for U.S. investors. With both Kraken and Coinbase, you'll get:
Availability: Coinbase and Kraken are the two largest Bitcoin exchanges in existence, but they offer different services depending on their location. Coinbase is available to over 100 countries while Kraken has 176 locations with varying functions for each one. For instance, Coinbase users can buy a variety of cryptocurrencies like Litecoin or Ethereum using US dollars from Hawaii residents whereas other areas such as New York or Washington may not have this option due to regulation restrictions by state law that govern cryptocurrency trading platforms within those states borders.
Margin trading: Kraken offers margin trading with up to five-times leverage, which is average in the industry. Coinbase added the feature in early 2020, offering limited availability at three-times leverage.
Kraken's Cryptowatch service offers traders the ability to monitor price movements and market trends across various platforms. The free service allows investors to set up alerts, but for a small fee they can get more timely notifications on big changes in prices or other events that occur.
Coinbase offers a hot wallet for traders to store their funds in between trades. This is perfect for those that trade various currencies often and need quick access to spendable coins without having the upkeep or security of using Coinbase as your primary cryptocurrency exchange account.
Kraken vs. Coinbase: Currencies
Both exchanges support USD, EUR, CAD, AUD and GBP. Kraken offers 56 cryptocurrencies while Coinbase has 50 available for trade. Investors looking for the widest range of currencies appreciate Kraken's vast selection but each provider offers different choices so users can find what they want on either site or both if necessary to make a good investment decision. For instance: Kraken supports FLOW and ICX which are not found on other cryptocurrency trading sites such as GDAX; however, it does not offer TRON's TRX nor SCoin's SIA coins that you might be able to buy at another exchange like Binance-based company ShapeShift.
The most popular cryptocurrencies supported by Kraken and Coinbase include:
Cardano (ADA)
Bitcoin Cash (BCH)
Chainlink (LINK)
Ethereum (ETH)
Litecoin (LTC)
Kraken vs. Coinbase: Security
Kraken's security measures are second to none. They have a team of highly trained experts in charge that operate 24/7, ensuring the safety and integrity of their exchange. Kraken has never been hacked or had any kind of breach since they opened up shop nearly 10 years ago; making it one serious contender for being your go-to place when you're looking to buy cryptocurrencies online without having to worry about hacks or scams.
Coinbase is the most popular Bitcoin exchange in America, and it's completely safe. Not only does Coinbase keep 98% of deposits offline to avoid hacking attempts, but they also have FDIC insurance for your USD balances up to $250K.
Security keys: Physical security keys are perfect for people who have a tendency to lose things. Unlike software, you can store your computer key in several secure locations and still be able to log into your accounts securely with the same passcode generated by each physical device.
Pretty good privacy (PGP): PGP encryption will help ensure all cryptocurrency correspondences are kept private and secure. The platforms walk users through the process of setting up PGP encryption, while also providing them with links to external resources for additional assistance when necessary.
Authenticator apps: Along with 2FA, Coinbase offers highly secure apps like Google Authenticator for logging in, but Kraken exclusively uses authenticator apps for logging in to their system.
Kraken vs. Coinbase: Fees
When it comes to executing cryptocurrency trades on Coinbase, it makes more sense to utilize Coinbase Pro to reduce trading fees. On Coinbase Pro, as with most crypto exchanges, trading fees are dependent on your trailing 30-day trading volume and maker/taker status. It starts at a fee structure of 0.50% for both market makers and takers and goes all the way down to 0.04% for takers and 0% for makers for the most active traders. Coinbase charges a 1% fee to convert crypto into fiat for withdrawal off of the platform. ACH deposits are free, while it will cost 1.49% for a bank transfer on Coinbase.
On Kraken, the lowest volume traders paying a 0.16% maker fee and 0.26% taker fee, while the highest volume traders pay no maker fee and 0.10% taker fee. Crypto deposit and withdrawal fees vary depending on the cryptocurrency in question, but are generally free for the most-used cryptocurrencies. Fiat deposits can be free if using a bank or wire transfer, while fiat withdrawals cost anywhere between $4 and $40 depending on the withdrawal method.