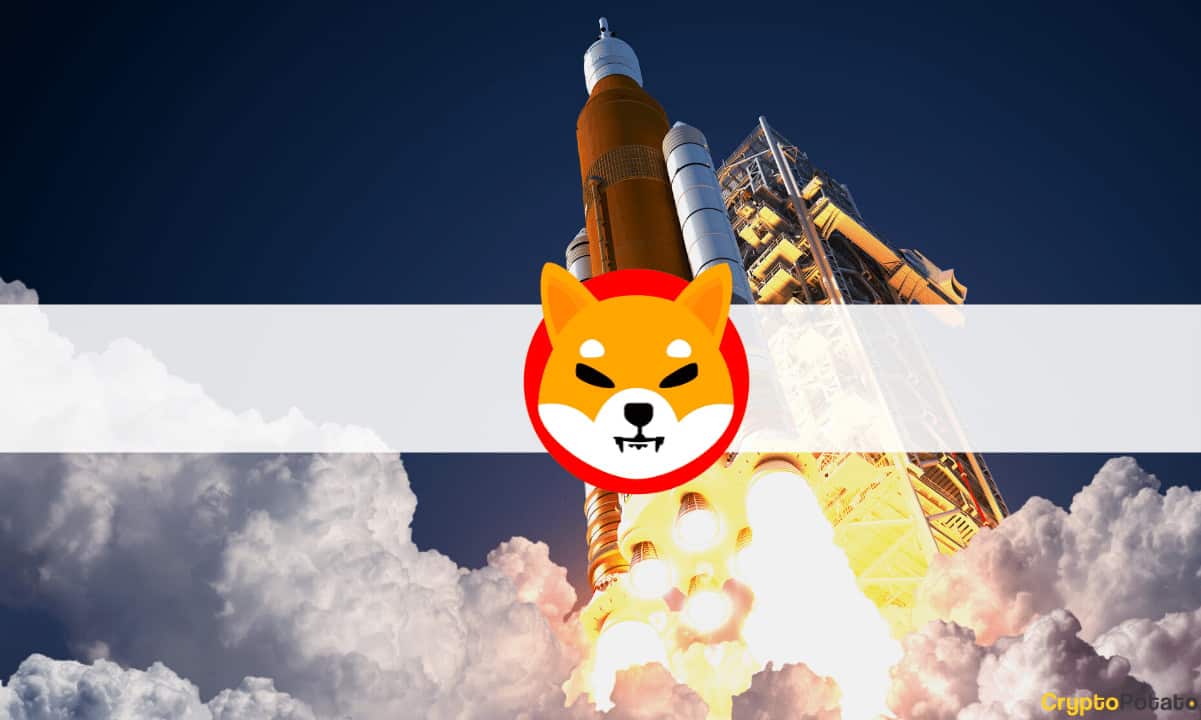 After hitting $ 56,000 for the first time in five months, bitcoin has retreated slightly and is currently hovering around $ 55,000. Most altcoins continue with indecisive moves in either direction, except for Shiba Inu, which has gone on the offensive once more with a 35% daily surge.
Bitcoin stops at $ 55,000
The past week or so has shown once again how quickly the landscape could change in the cryptocurrency markets. Bitcoin entered October at around $45,000 after recovering $4,000 in days following the late-September crash to $41,000.
It started to rise in value quickly, and in just a few days, knocked on the door of the $ 50,000. Although the first attempt was not successful, BTC came back again and, this time, brought it down.
The bulls had more to give and continued to push the trump north. As a result, bitcoin spiked to $56,000 yesterday, which became the highest level since mid-May.
However, it did not continue to climb and fell over $ 2,000 in the following hours. As of now, bitcoin has recovered roughly $1,000 and stands at approximately $55,000.
BTC's market cap still sits well above $ 1,000 billion, while altcoin dominance is just under 45%.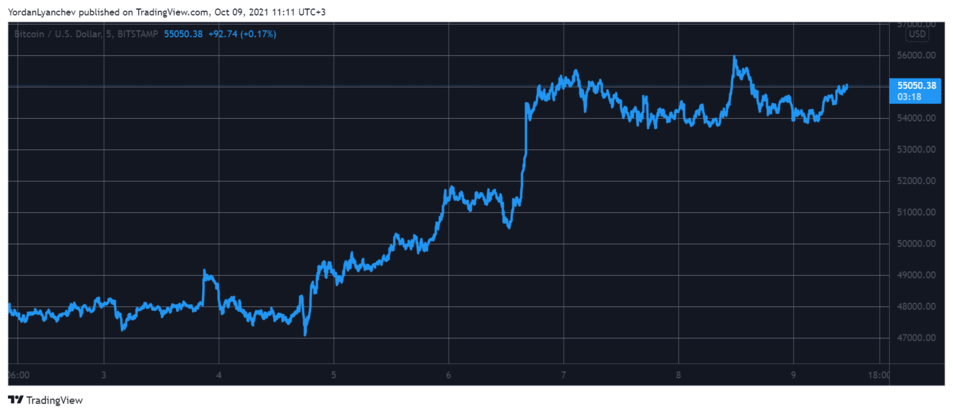 Shiba Back at it Again
The alternative coins have lost some ground against their leader in the past week, which is evident from the increasing BTC dominance. Still, most performed well against the dollar, with Ethereum recovering $ 700 from $ 2,900 to its current level of $ 3,600.
On a 24-hour scale, though, most have remained calm with minor losses. This is the case with Cardano, Binance Coin, Ripple, Solana, Polkadot, Uniswap and Avalanche.
However, Terra has dumped hard by roughly 8% in a day and now stands below $45.

Shiba Inu, arguably the most volatile coin in recent weeks, has resumed its bullish trajectory. After dumping by 30% yesterday, it has skyrocketed by 35% today and currently sits at $0.00003. Celer Network is the other notable winner over the past 24 hours, increasing 22% to $ 0.17.
As such, the cryptocurrency market capitalization has remained rather still above $2.3 trillion.