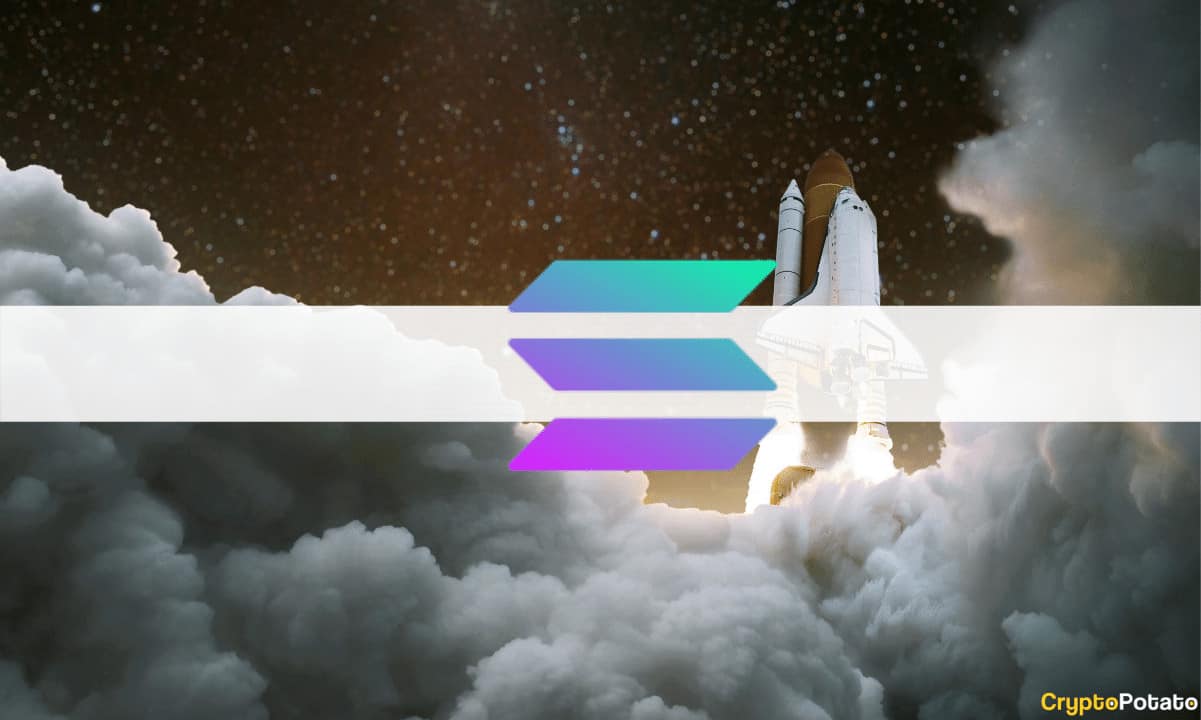 The six-month wait is over as bitcoin managed to break the previous all-time high and set a new one at $ 67,000 yesterday. While the asset has lost some ground since then, numerous altcoins have started to chart impressive gains, including ETH and SOL.
Bitcoin ATH at $ 67,000
As reports began to escalate that the U.S. Securities and Exchange Commission would finally clear a Bitcoin ETF in the country last week, the question of whether or not the asset would hit its all-time high in April n was just a matter of when not if.
BTC went above $60,000 for the first time in six months after news that ProShares' ETF will go live on October 19th and stood north of that level for the majority of the weekend.
While the exchange-traded fund did start trading on Tuesday, bitcoin was pumped again and only broke $ 500 off its all-time high. It all changed yesterday, though, when the cryptocurrency skyrocketed well above $65,000.
He actually hit $ 67,000 in the following hours, which became the new record. Although it has retraced by more than $1,000 since then, its market capitalization is still well above $1.2 trillion.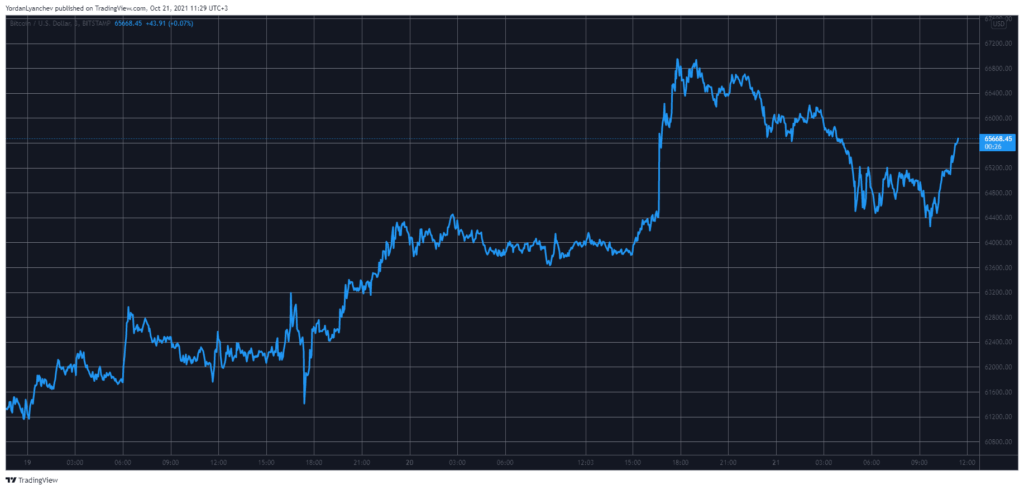 Altcoins: green takes over
The alternate pieces had failed to follow their leader north in the past few days, but the situation is much different now. Ethereum is among the most substantial gainers following an 8% increase. As a result, the second largest crypto eventually broke above $ 4,000 and is trading at just under $ 4,200.
Binance Coin, Ripple, and Dogecoin have marked more modest gains, while Cardano, Polkadot, Terra, Litecoin, Uniswap, and Avalanche are up by 6% to 10%.
Nevertheless, Solana made the most progress among the top 10 pieces. SOL is up by nearly 20% in a day and is close to $190.
Other gains come from Nexo (20%), Flow (15%), THORChain (15%), Enjin Coin (14%), The Graph (13%), Ren (12%), Qtum (12%), etc.
The crypto market cap, which also broke its old all-time high, has increased to $2.650 trillion as of now. The metric is up by $400 billion in a week.