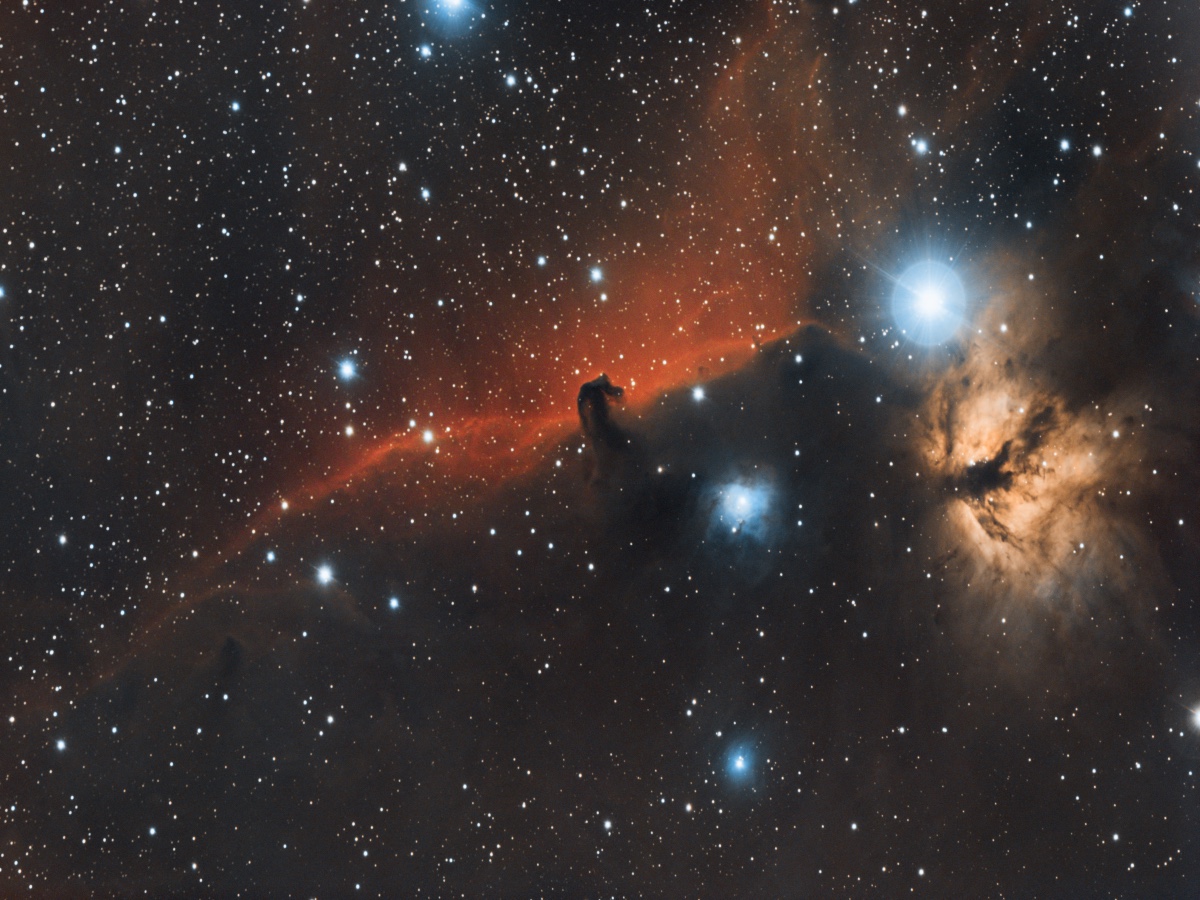 Using Astrology to Predict Crypto Price Movements? Before dismissing this, it should be noted that even Trading View has a moon phases indicator, for investors or traders who use celestial bodies in their analysis.
To learn more, journalist Laura Shin interviewed astrologer and trader Maren Altman to learn her price projections for Bitcoin and Ethereum during a time of uncertainty and price drops.
Sky signs
Altman explained that she uses astrology as part of her fundamental analysis and technical analysis. Starting with the king's coin, she said,
"…I know that we recently just had a correction around November 19, 20th. And that was expected as there was a lunar eclipse…I myself do not think that we are done yet, I myself do not think that November into December is going to be bearish. I do see us having a run up again into November 26 to 30th, [this] is a pretty bullish time."
However, Altman added that it did not agree with PlanB's stock-flow forecast that Bitcoin would hit $ 98,000 by the end of November. She said,
"I don't even see us getting to 98k by the end of year. I think 75, 80k is reasonable. I've said 80 to 100k is where I think was possible."
Coming to Ethereum, however, Altman claimed that this crypto's planetary chart was almost the opposite of Bitcoin. About the price performance of Ether, she said,
"…the end of year difficulties will involve a Venus retrograde as well conjunct to Pluto directly on top of Ethereum's moon."
To translate, Altman said they saw a "harder" correction for Ethereum than Bitcoin – if any corrections did occur.
Ethereum to the moon…literally
As previously reported, the moon phase metric on Trading View is based on some traders' belief that moving from a full moon to a new moon or vice versa could correlate to bullish or bearish movements. 19 November – a full moon day – and the following few days should have seen a price rally if the metric were to hold true.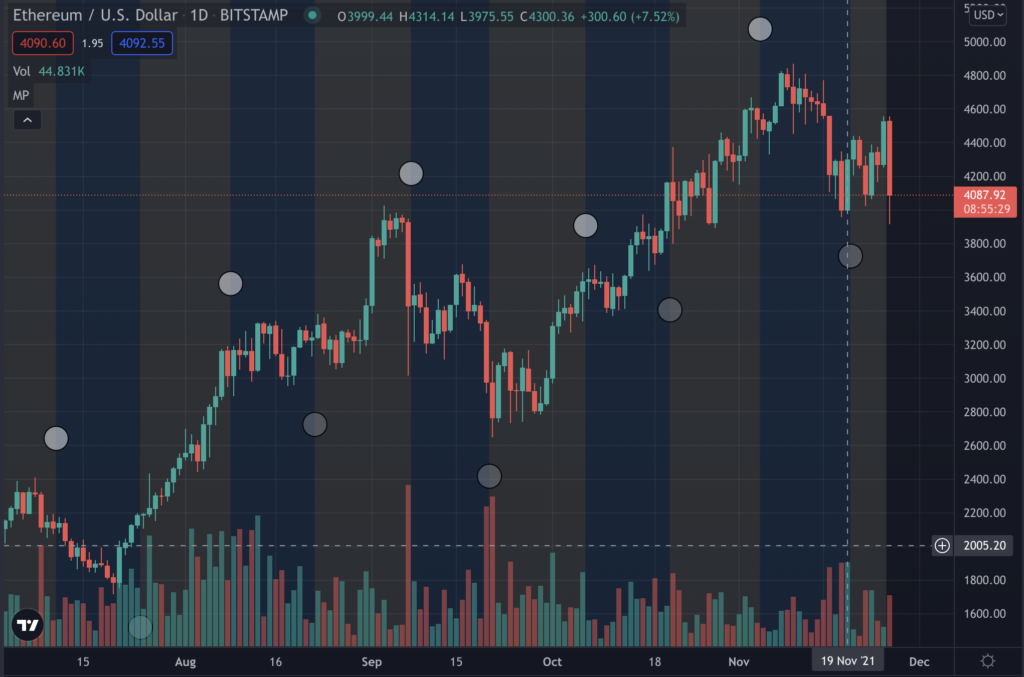 While a chart from November 26 showed that November 19 benefited from a green candle, it is still too early to say if the rally is final.
Don't forget about…
However, the fundamental analysis goes far beyond astrology or even selective metrics. With news spreading about a new variant of COVID-19 – that could potentially be called the "Nu" variant – some traders claimed that crypto dumps were already taking place.
At the time of going to press, Bitcoin had fallen 6.97% in 24 hours, while Ethereum was down 8.21%.