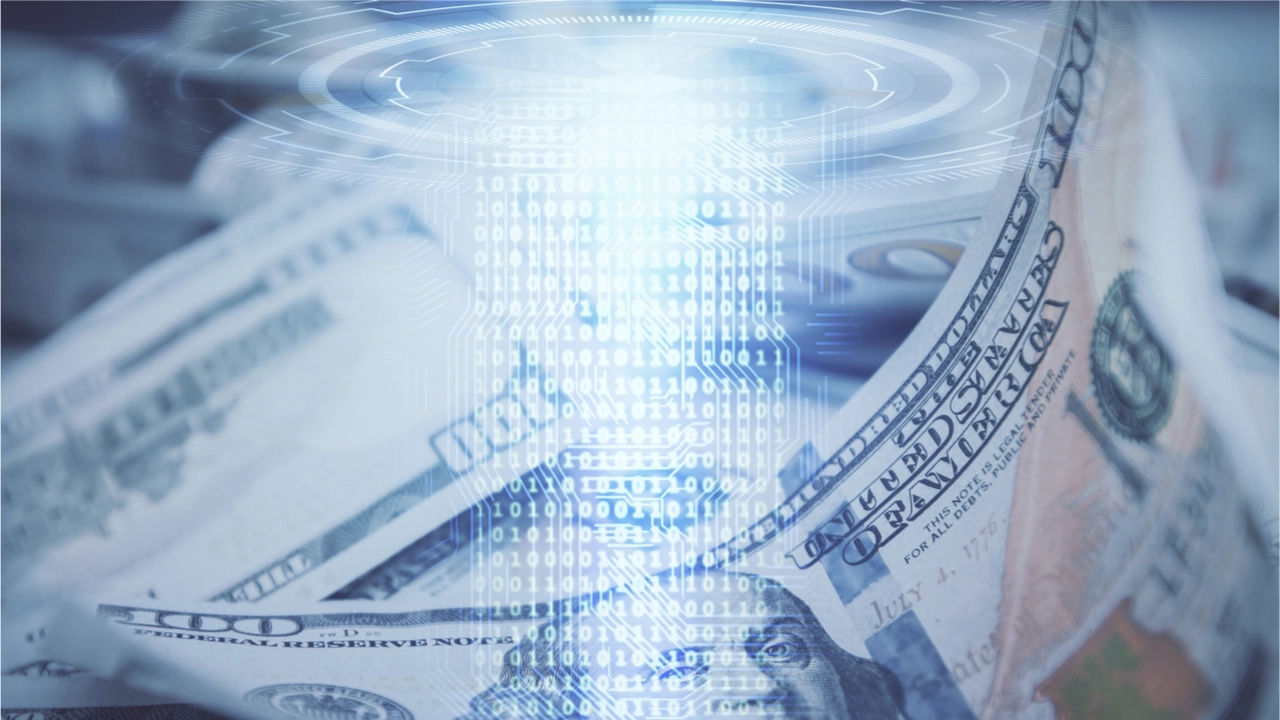 During the last week of November, the stablecoin economy had crossed the $150 billion mark for the first time with tether and usd coin dominating the pack. In a mere ten days, the stablecoin economy gathered another $11 billion in value with origin dollar and terra usd swelling significantly during the last 30 days.
$ 11 billion added to Fiat-linked token economy
Stablecoins are definitely an important part of the crypto industry whether people like them or not. In ten days, the entire stablecoin economy grew 7.33% from $ 150 billion to $ 161.2 billion today.
Month after month, stablecoin markets have swelled, and the token tether (USDT) is the largest stablecoin in terms of market valuation. Statistics indicate that USDT has a market valuation of around $77.3 billion and its market cap grew 6.1% during the last month.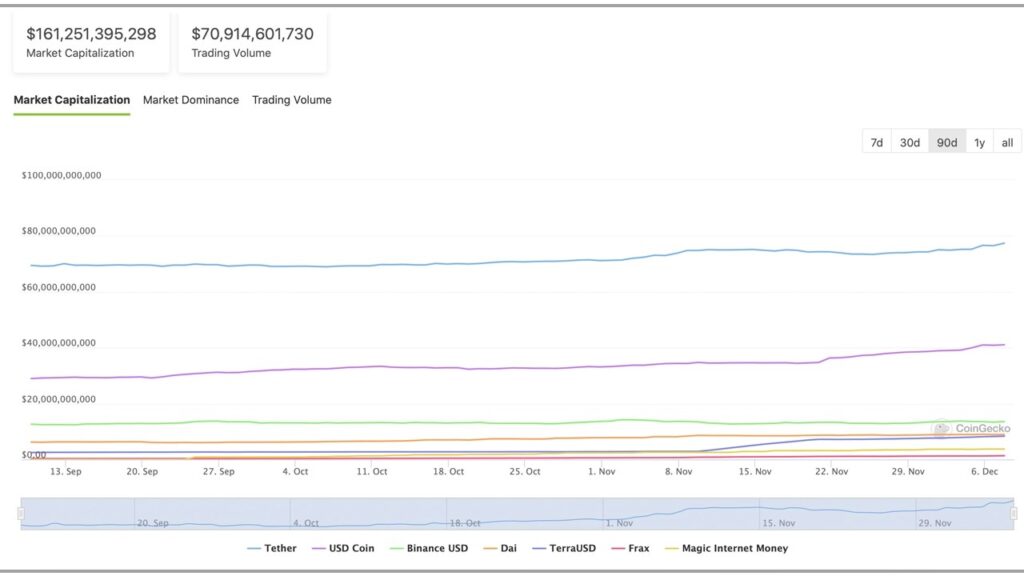 The usd coin (USDC) is the second largest stable coin today with a market valuation of around $ 41 billion. USDC's market cap has increased 19.5% in the past 30 days. The entire USDT and USDC combined make up 4.75% of the entire crypto economy.
In terms of the stablecoin economy alone, the two tokens USDT and USDC command 73.21% of the aggregate $161 billion in fiat-pegged tokens. While tether captures most of the trade volume, USDC commands the third-largest stablecoin trade volume below BUSD.
Terra and Origin Stablecoin issue balloons in the past month
Terra's UST stablecoin has seen the biggest gain in the top ten stablecoin markets in the past 30 days, with its market cap increasing by 190%. A month ago, Terra's UST market cap was only $ 2.88 billion.
The algorithmic stablecoin UST has a valuation of around $8.3 billion today and $178 million in global trade volume. UST's market capitalization is just below DAI's $8.95 billion valuation. The Terra-issued algorithmic stablecoin is also above Abracadabra.money's magic internet money (MIM) and its $3.7 billion market.
The Original Stable Yield Dollar (OUSD) issued by the Original Protocol (OGN) has risen 721% in the past 30 days. OUSD has an overall market valuation of approximately $ 226.5 million and a trade volume of $ 2.7 million. Stablecoin commands the 15th largest dollar-indexed digital asset valuation today.
Other stablecoins that saw notable 30-day movements include frax, pax dollar, and liquity usd. In addition to fiat-pegged tokens tied to the value of USD, a slew of stablecoins based on different fiat currencies, like the euro and Turkish lira, have seen significant 30-day growth as well.