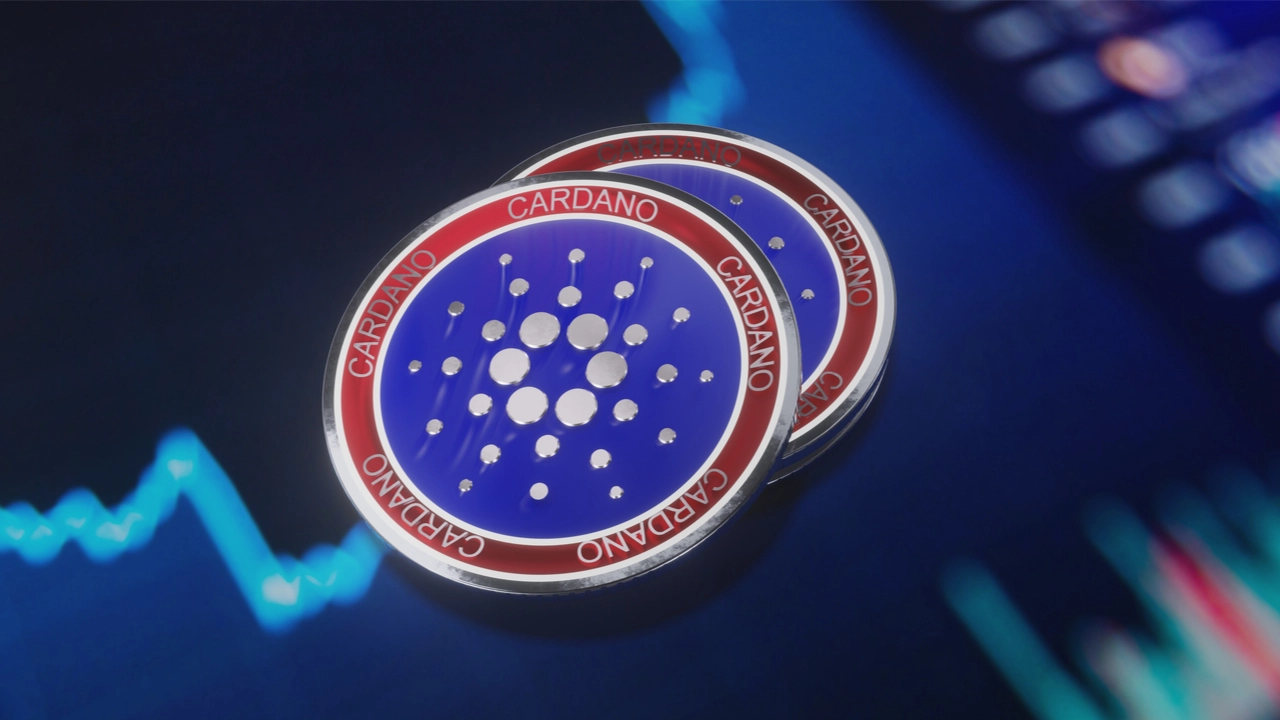 The smart contract token cardano has surged in value during the last 24 hours after a metaverse project called Pavia launched. Seven-day statistics indicate that cardano's price has spiked 30.9% over the week and took over the fifth-largest crypto market cap position on Sunday evening (EST).
NFT and Metaverse Project Pavia Push Cardano Price Higher
Cardano (ADA) has seen its prices rise over the past seven days and 24-hour statistics show that ADA has jumped 9.5% against the US dollar. Cardano is a smart contract network, similar to Ethereum, and over the past 12 months the crypto asset has grown by 336.5%. However, Cardano has come under fire in recent months for the project's smart contract capability and the fact that ADA-based decentralized finance (defi) and non-fungible token (NFT) assets were nearly non-existent.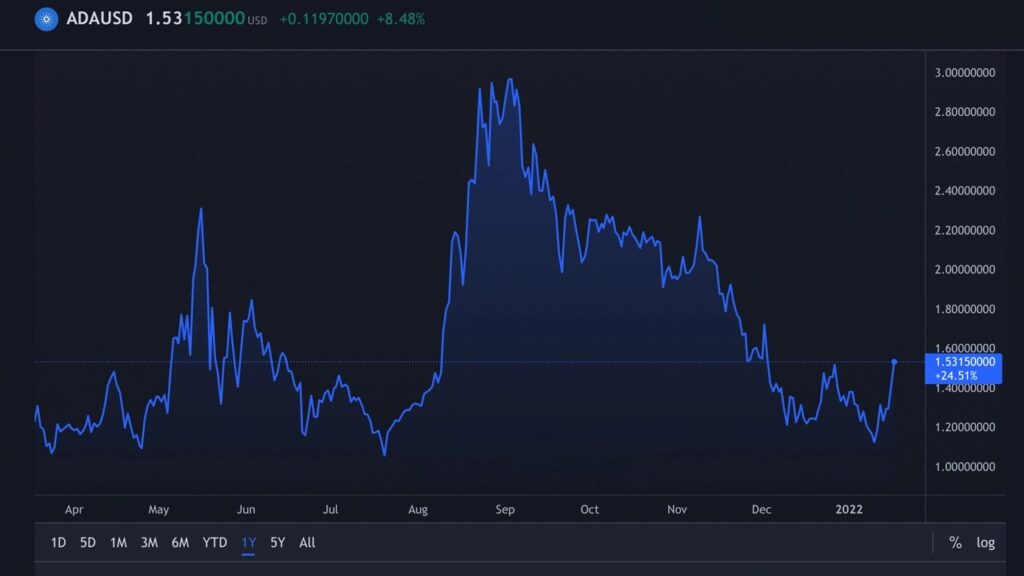 In recent times, that has changed and today, defillama.com metrics indicate that there is close to $3 million total value locked in Cardano-based defi protocols. Furthermore, Cardano-based NFTs are now entering the NFT space with projects like Clay Mates, Yummi Universe, Spacebudz, Pavia, and Cardano Kidz.
On January 15, 2022, the NFT and metaverse project called Pavia.io was officially launched and ADA proponents believe it will be a competitor to metaverse blockchain protocols like The Sandbox and Decentraland. The Pavia website says:
Create, explore and trade in the first-ever Cardano virtual world owned by its users.
Pavia card has a total of 100,000 virtual packages, Cardano price is still 50% below all-time high
Pavia's announcement notes that 100,000 plots were minted as non-fungible token (NFT) assets. According to the website, citizens of the United States and United Kingdom were banned from land sales which took place at the end of 2021. Land sale 1 saw 29,000 plots sold, while the second land sale saw saw 31,000 plots sold. Additionally, the project took a wallet snapshot in December to release 25% of the project's PAVIA utility tokens to metaverse clients created by Cardano.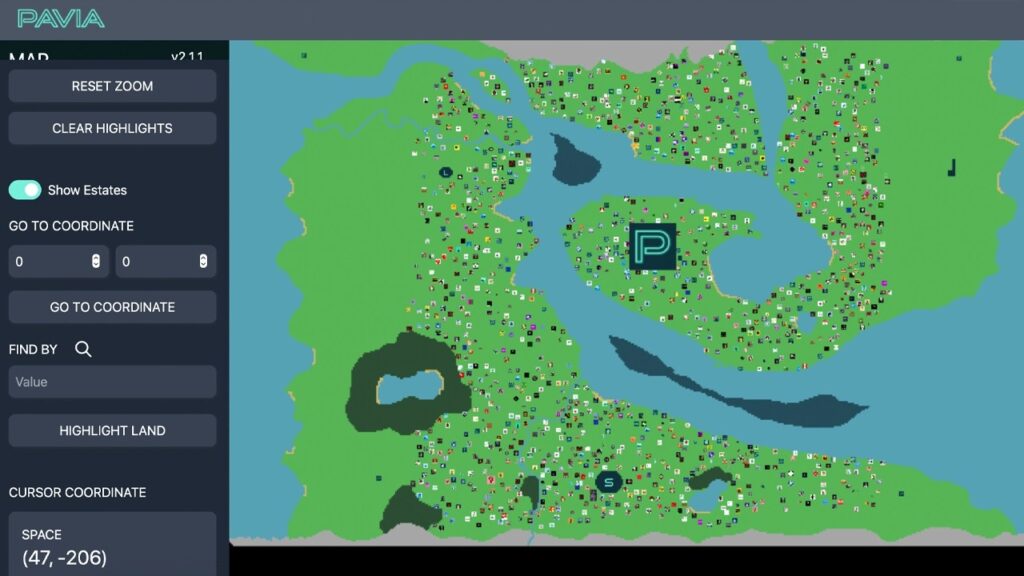 Pavia's name stems from the Italian birthplace of the renowned mathematician Gerolamo Cardano. "In total Pavia.io has some 100,000 Land parcels, each being minted as a unique NFT with coordinates. At the time of writing the project has sold some 60% of these Land parcels from October thru November 2021. A final is scheduled for Q1 2022," the project's launch announcement details.
As the global cryptocurrency market today fell 1.3% in the past 24 hours to $2.17 trillion, ADA managed to avoid losses. ADA today has a global trade volume of $3.3 billion and a market valuation of approximately $48.9 billion. Although ADA has seen an increase lately, it is still more than 50% below its all-time high (ATH) five months ago on September 2, 2021, at $3.09 per unit.