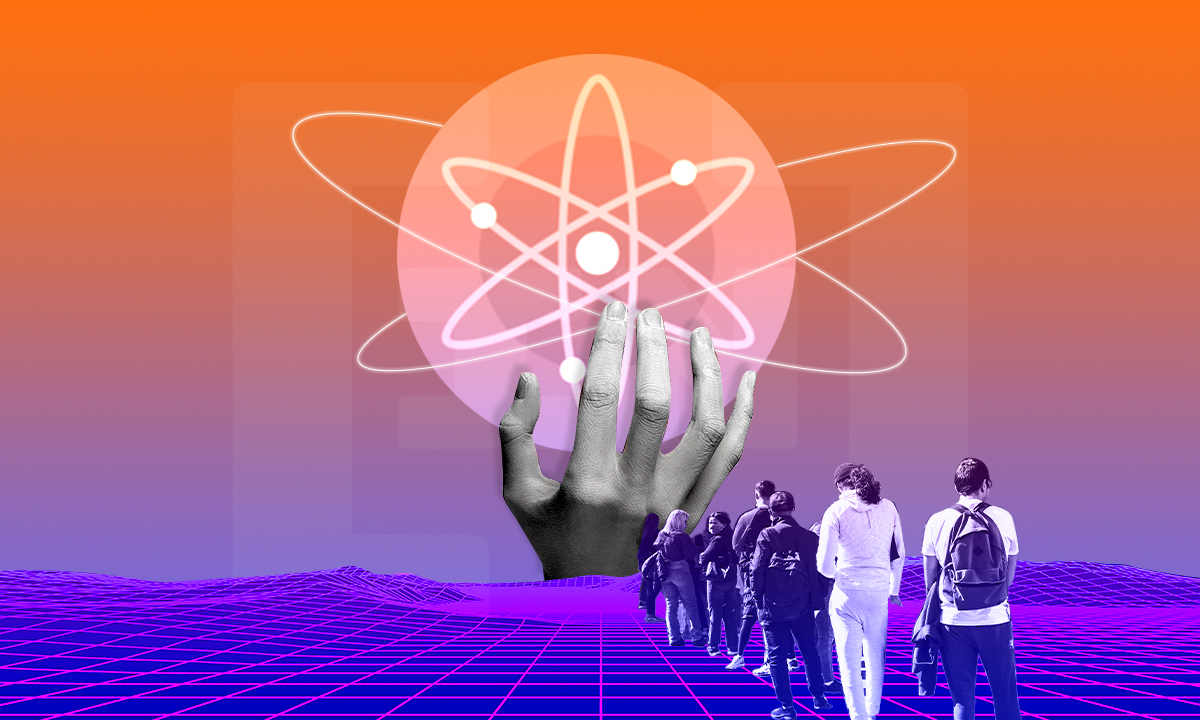 Cosmos (ATOM) has increased by 13% today and could soon make its third breakout attempt above the $44.5 horizontal resistance area.
On September 20, ATOM reached a new all-time high of $44.8 (red icon), then began a long period of correction, while leading to a low of $20.18 on December 15. It has steadily increased since.
On Jan 7 and 17, it made two breakout attempts (red icons) above the $44.50 area. However, it was unsuccessful in both.
In the meantime, it has bounced around the $33.3 area, validating it as support (green icon). It has since risen and is approaching the $44.5 area again, likely making another breakout attempt.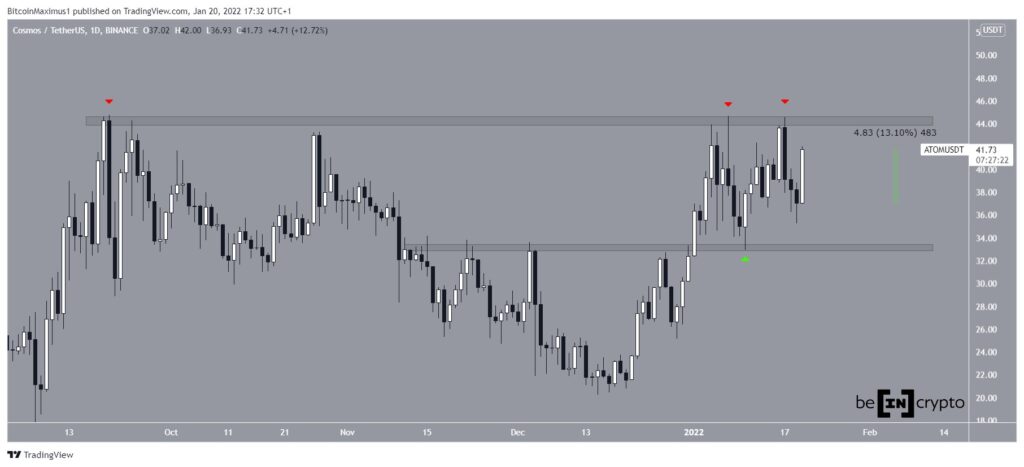 Cryptocurrency trader @George1Trader tweeted an ATOM chart, stating that the token is likely to move towards the range high at $44.5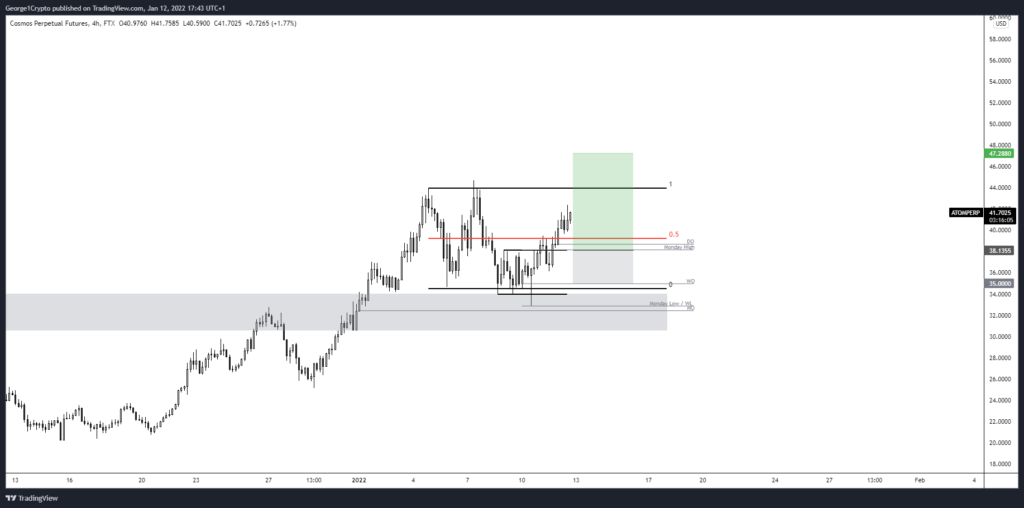 Since the tweet, ATOM has risen and is currently trying to get away.
Will ATOM reach a new all-time high?
Technical indicators in the daily timeframe support continued upward movement towards a new all-time high. This is most noticeable by the hidden bullish divergence (green line) in the RSI, which is a very strong sign of trend continuation.
The previous time such a divergence developed (highlighted), an upward movement with a magnitude of 150% followed, leading to the current ATOM all-time high price.
The RSI is also above 50, a reading associated with bullish trends.
Therefore, according to this indicator, a new all-time high price is likely.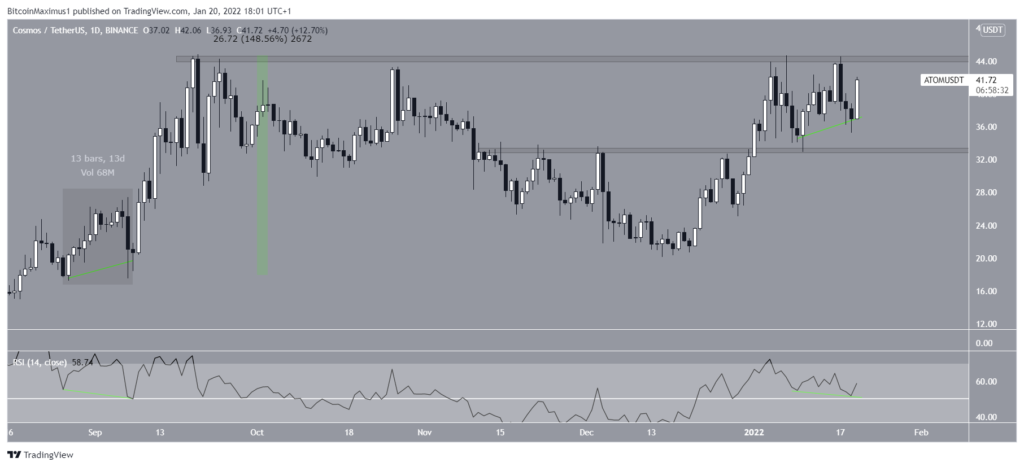 future movement
Since ATOM is very close to a new high price, the use of an outer Fib retracement is necessary in order to determine the next closest resistance levels.
When using one of the most recent decrease (highlighted), the closest resistance levels are found at $51.45 and $59.80. These are the 1.27 and 1.61 external Fib retracement resistance levels, respectively.