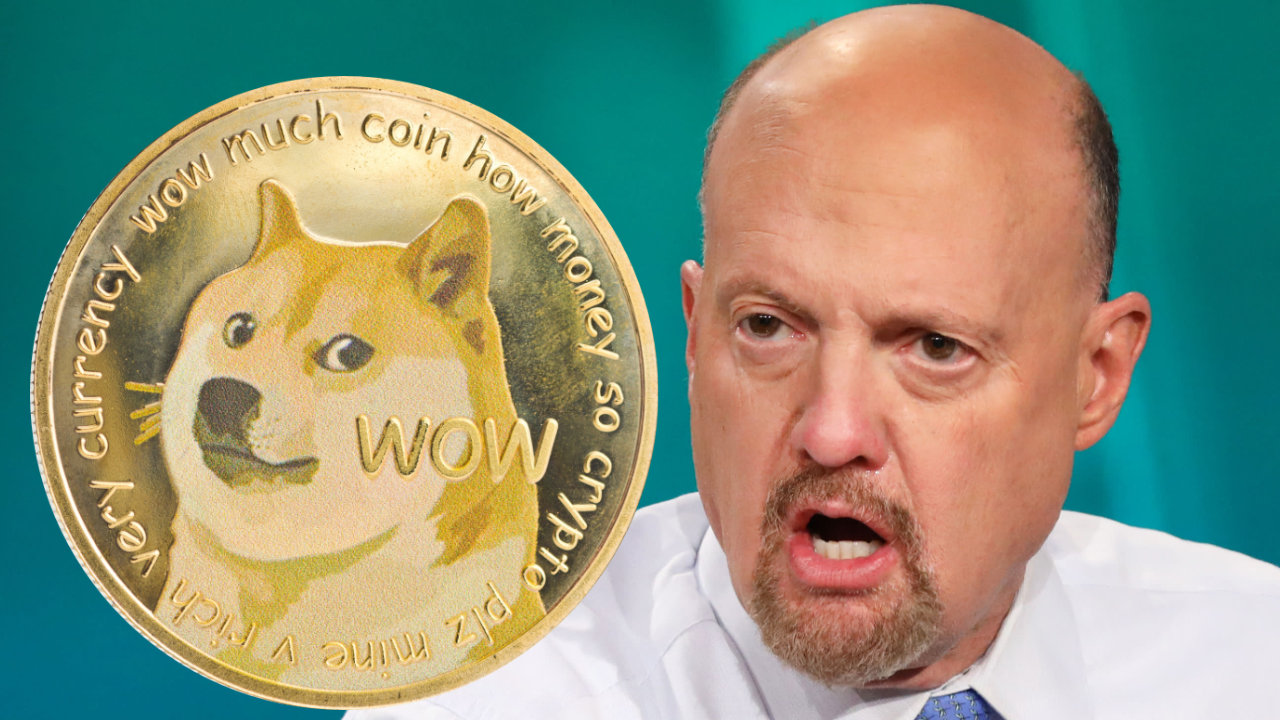 The host of Mad Money, Jim Cramer, has warned about dogecoin (DOGE). He said that the meme cryptocurrency is a security and will be regulated. He also questioned the supply of dogecoin.
Jim Cramer's Dogecoin Disclaimer
CNBC's Mad Money host Jim Cramer warned against investing in dogecoin (DOGE) on Thursday. Cramer is a former hedge fund manager who co-founded Thestreet.com, a financial news and literacy website.
"Please be careful with dogecoin," he tweeted, adding that the meme cryptocurrency "is a security" and "will be regulated." In addition, he wrote: "We will find out how many there are and how many are being created each day to make money for the exchanges."

Cramer's comment on the popular coin, which also aired on CNBC on Thursday, got a lot of attention on Twitter.
Many people disagreed with Cramer. Some expressed to the Mad Money host that dogecoin is not a security, questioning how he came to the conclusion that it is. Some people slammed Cramer for his lack of knowledge of blockchains and DOGE's supply.
Dogecoin co-creator Billy Markus responded to Cramer:
Please learn how blockchain works. It's already well known how many there are and how many are created everyday. It is in the public code on the public blockchain, easily viewable by anyone.
"In terms of 'security', this is a proof-of-work cryptocurrency, so you have to work to get the coins back from the block. It is not admissible under the Howey test. It works the same way as bitcoin. In fact, it is 99.5% the same code as bitcoin. Please inquire," Markus pointed out. He further tweeted that Cramer's warning is "Biggest bullish signal ever for dogecoin."
SEC Chairman Gary Gensler is currently focusing on regulating cryptocurrency exchanges. He believes that many cryptocurrencies listed on exchanges are securities and must be registered. However, the SEC boss has refrained from discussing any particular crypto, including ether. The SEC is also currently in an ongoing lawsuit with Ripple Labs and its executives over the status of XRP.
Dogecoin is the 11th largest cryptocurrency by market cap. At the time of writing, the price of DOGE is 16.60 cents based on data from Bitcoin.com Markets. Its market cap is approximately $22 billion.
The meme cryptocurrency has many supporters, including Tesla CEO Elon Musk and Shark Tank star Mark Cuban. Musk sees dogecoin as the best cryptocurrency for transactions.
Recently, Tesla started accepting dogecoins for certain merchandise. Musk, who is known in the crypto community as Dogefather, also personally owns the same cryptocurrency.