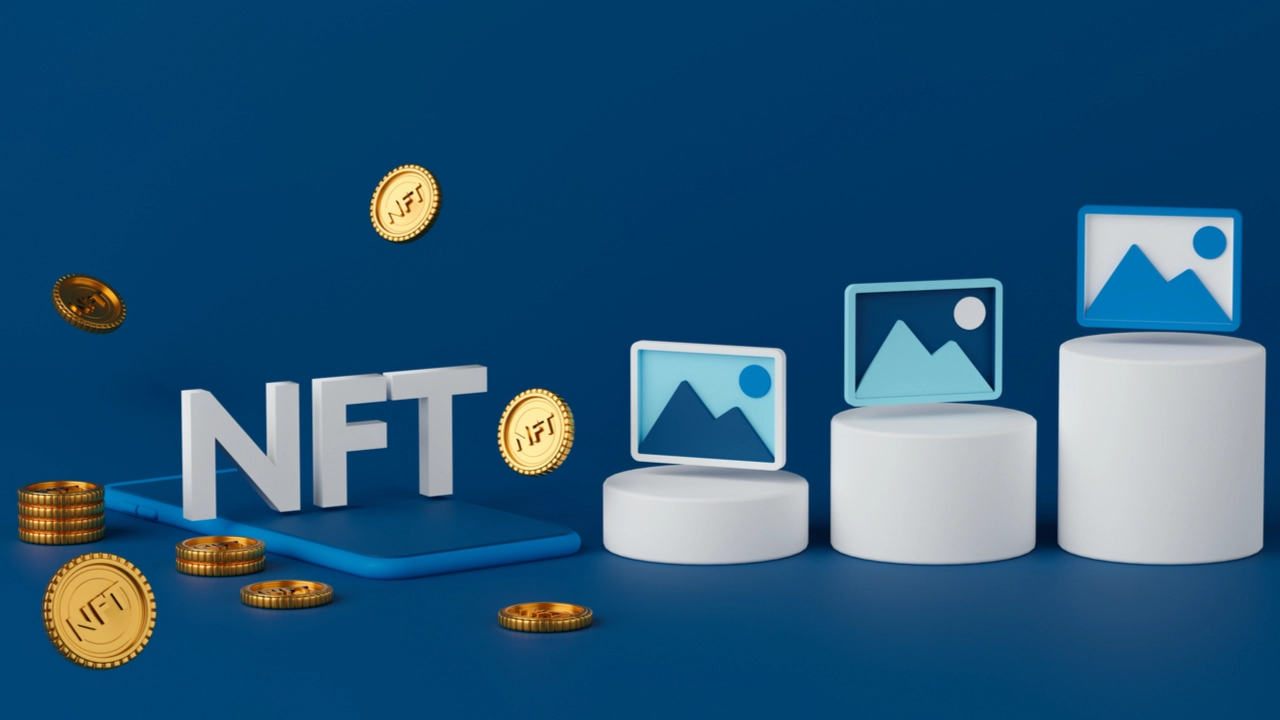 While crypto markets shed billions during the last seven days, non-fungible token asset sales are still up 81% since last week. Statistics indicate $4.7 billion in NFT sales were settled in seven days among 326,733 buyers, and Ethereum saw a continued rise in NFT sales volume.
NFT Sales Remain Strong Despite Crypto Market Price Reversal
Bitcoin, Ethereum and a myriad of digital assets suffered heavy losses this week in terms of spot market value against the US dollar and other fiat currencies. Despite the carnage in the crypto market, NFT sales continue to climb with $4.7 billion in sales since last week.
The week prior, NFT sales across roughly ten blockchain networks amounted to $2.5 billion in global sales. NFT sales volume over the last seven days has increased 81.4%, according to cryptoslam.io statistics.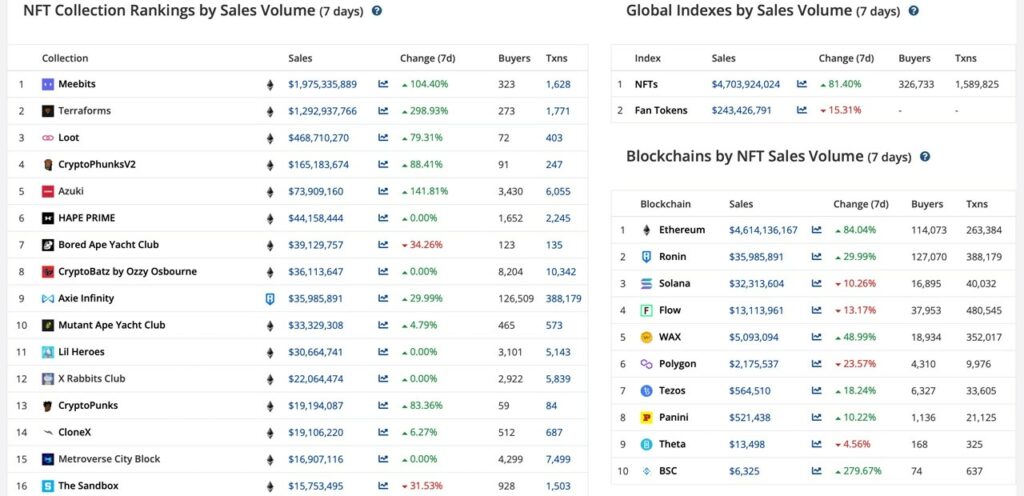 Of the ten blockchains recorded, Ethereum sales jumped 84.04% this week while Ronin NFT sales increased 29.99%. The third and fourth largest blockchains by NFT sales, Solana and Flow, saw their sales plummet last week.
Solana NFT sales are down 10.26% and Flow NFT sales have decreased by 13.17%. However, the biggest drop in NFT sales was Polygon's 23.57% drop this past week. Theta saw a drop in sales this week but only lost 4.56%. Binance Smart Chain (BSC) saw the largest increase in seven-day sales with a 279.67% increase.
Meebits and Terraforms rule, old NFT projects descend the ladder in weekly sales
Last week, the NFT Meebits collection was the main competitor in terms of NFT sales and still is this week. Over the past seven days, Meebits recorded sales of $1.9 billion, up 104.40% from last week.
Terraforms saw $1.2 billion in sales last week up more than 298%, and Loot recorded $468 million up 79% since last week. Cryptophunks V2 sales are up 88% this week and Azuki NFT sales increased over 141%. Collections that were once top contenders in terms of NFT sales like Bored Ape Yacht Club (BAYC) have seen sales slip. BAYC sales are down more than 34% during the last seven days.
Mutant Ape Yacht Club (MAYC) sales were up more than 4%, but the MAYC collection slipped to the tenth largest NFT compilation after being a top five contender. Additionally, The Sandbox NFT's sales were down over 31% after the metaverse project surged significantly two weeks ago.
Overall, NFT markets and sales have managed to stave off the crypto market carnage that crypto assets have been experiencing in recent times. Those funds, while lower in value, are still purchasing NFTs in great numbers and the billion-dollar NFT industry remains profitable.