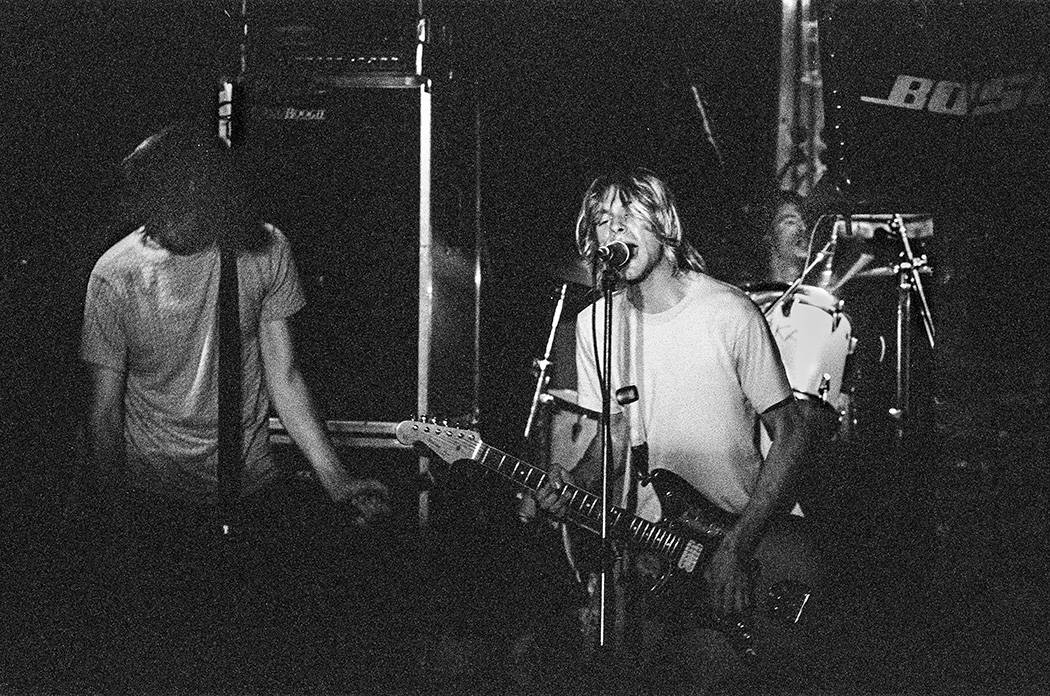 Nirvana fans with some cash left after last week's cryptocurrency crash will have the opportunity to own a piece of their favorite band's history immortalized on the blockchain.
On February 20, 2022, an auction will be held with never-before-seen images and artworks of Nirvana. The auction will be crypto-only and will take place on the same day as the birthday of Kurt Cobain, leader of the iconic band, who committed suicide on April 5, 1994.
Nirvana is immortalized on the Blockchain
The auction will include 27 images and 15 never-before-seen works of art created from a series of photos taken by photographer Faith West on October 1, 1991, during a concert by the band at JC Dobbs in Philadelphia, six days before the release of the album Nevermind.
The images, which are now on display in Rarible, include black-and-white photos as well as some psychedelic color edits and some GIFs featuring various moving pictures.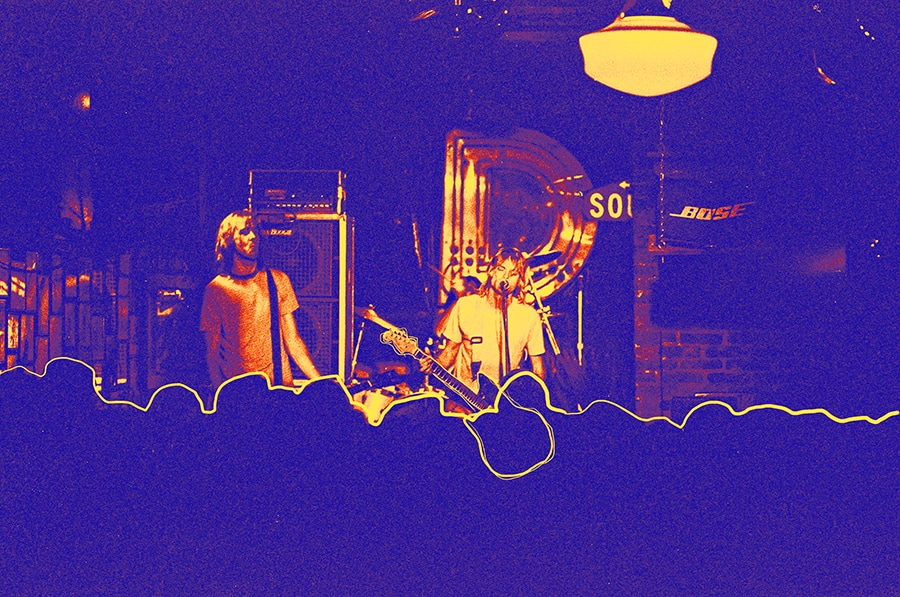 The auction is organized by Pop Legendz, a startup that makes NFTs related to the music industry. Not all NFTs are cheap, though the token price might be justified considering the band has achieved legendary status in the rock scene. Additionally, the material had not been made available to the public until the time of the announcement. The price of each image starts at 1ETH and 67ETH for GIFs. The auction will likely end at much higher prices.
The winners will not only get the NFT. They will also get a unique framed, 16 "x24" print of one of the images signed by the photographer.
For Nirvana Fan Club members, there are special conditions: 100 users will be able to buy GIFs at $499, and 100 images will be sold at $99. Only members of this club can pay by credit card. All other buyers will have to pay with cryptocurrencies.
Half of the proceeds will be donated to The Trevor Project. This charity helps youth in the LGBTQ+ community prevent suicides. Another part will go to Grid Alternatives, an organization that distributes solar panels to low-income families.
NFTs and the entertainment industry
NFTs are unique tokens that use the properties of a blockchain standard to prove ownership. Unlike normal cryptocurrencies or non-fungible tokens that can be exchanged for others with the exact same properties (like 1 BTC or 1 ETH), NFTs are minted one at a time and have their own properties. Hence their name.}
Because they are unique, their main use is as proof of identity or ownership. And in recent months, the entertainment and gaming industry has been able to exploit their characteristics.
Outside of the gaming world, which is a booming industry, more and more artists are launching NFT collections that provide a unique user experience. From concert tickets to song copyrights, NFTs are revolutionizing the way artists think about their relationship with fans.