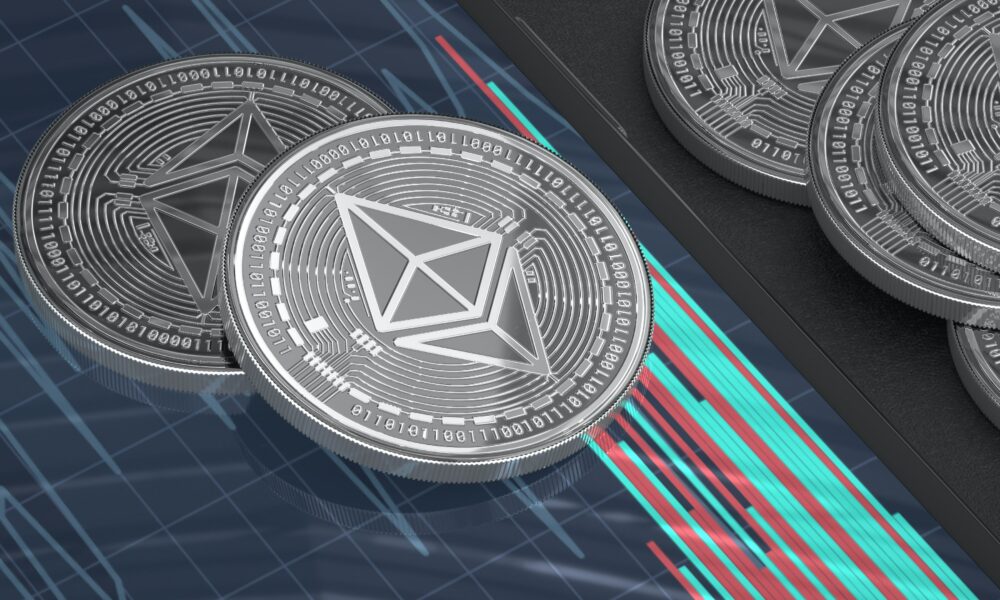 ETH on 10 May showed signs of potential bullish recovery after a heavily bearish performance, especially in the last five days. Undeniably, the market is still not off the hook with the constant highs of the FUD.
To that effect, ETH was trading at $2,308, at the time of this analysis it was still down 3.72%. However, the growth of NFT through Instagram could be good news for ETH holders.
Meta, formerly known as Facebook, reportedly plans to integrate NFT support into Instagram. The integration will support multiple blockchain networks, including Ethereum, Flow, Solana, and Polygon.
NFTs and ETH…
NFTs have so far made a significant contribution to the growth and usefulness of the Ethereum network. Meanwhile, Instagram is one of the biggest social media platforms in the world. Support for Ethereum NFTs will likely lead to a surge in NFT volumes on the Ethereum network, which could potentially boost demand for ETH.
Perhaps such an outcome would contribute to more upside. Notably, on 9 May, ETH bounced back from a low of $2,225 to $2,378. It's important to note that the tiny hope in the form of a green candle on 10 May was invalidated by bears on 11 May.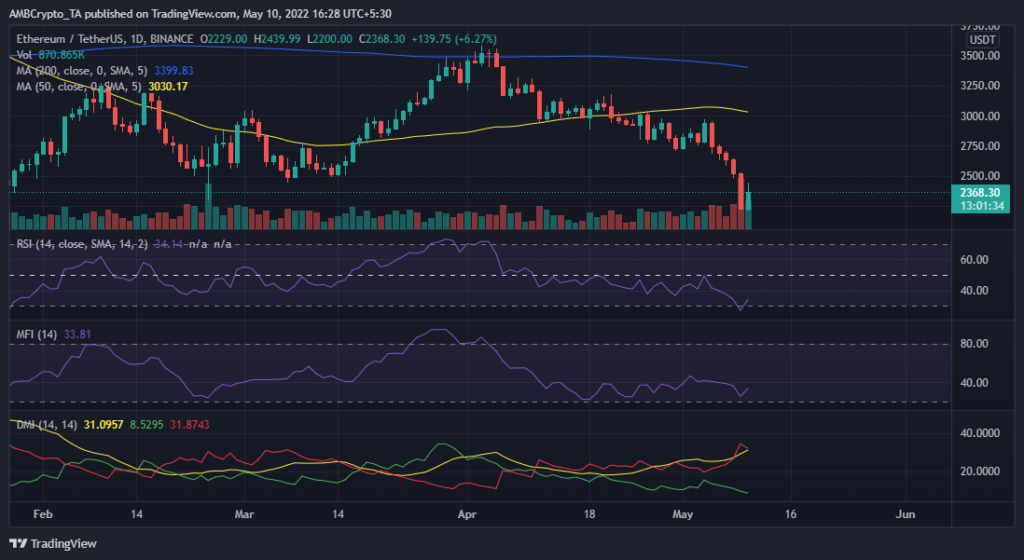 ETH's RSI is bound near the 30 mark, suggesting that the token is clearly in the oversold zone. In fact, the token has seen some accumulation as indicated by the IMF. The sharp decline in volume from May 10 to May 11 remains a concern for investors.
Moreover, the market is in a state of heavy FUD, which might translate to continued sell-offs over the next few days. Some analysts opine that there is still a probability that ETH can secure more downside.
The impact of falling ETH prices on the NFT market
The continued decline in ETH prices has translated into lower gas fees for NFT transactions. The "Gas Used" metric on Santiment showed a sharp drop in gas used and is at a four-week low.
However, NFT trade volumes have also dropped to their lowest monthly levels on account of the ongoing bearish conditions.

Given the aforementioned information and data sets, NFTs alone may not provide enough buying pressure to keep the ETH token on a bullish trajectory. Even so, they contribute to the overall demand for ETH and would likely contribute to more upside in bullish market conditions.