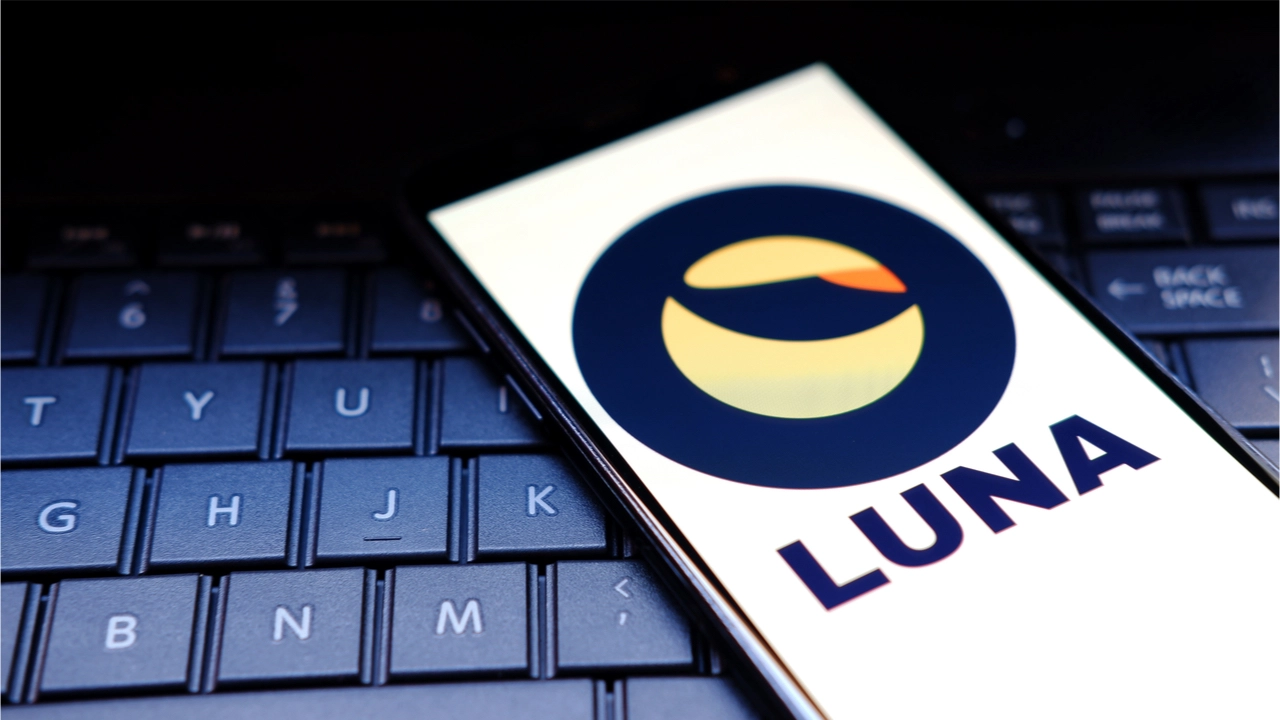 Following a few days of carnage, the two leading crypto assets built on top of the Terra blockchain have plummeted to significant lows. LUNA has dropped to $0.00000100 per coin and the once-stable coin terrausd (UST) hit a low of $0.044 per unit. After temporarily halting the Terra blockchain and restarting it, the team has once again halted block production at block height 7,607,789. The team restarted the chain again at 8:46 a.m. (ET) and disabled onchain swaps.
Do Kwon's "fun morning" on unanchor jokes becomes a chilling reality
Five days ago, people started to worry about the Terra-based stablecoin terrausd (UST) as a slight deviation from the $1 parity took place. Around this time, rumors and speculation regarding the failure of Terra's stablecoin began to spread like wildfire. However, Terraform Labs co-founder Do Kwon shrugged as a "fun morning" and said Terra critics were now "all poor". Kwon kept saying that the undocking of the UST at the time was no big deal, and the Terra community believed this too.
Then the decentralized exchange (dex) Curve Finance noticed that there was significant terrausd (UST) selling taking place on the trading platform. "Yesterday, someone started selling UST en masse, so it started to depeg," the Curve Twitter account said. "However, that was met with a great resistance, so the peg was restored. To get enough USD for that, a lot of ETH and stETH were sold also." The Terra team seemed to take things more seriously at this point and the Luna Foundation Guard (LFG) explained that it was loaning $1.5 billion in bitcoin (BTC) and terrausd (UST) to professional market makers to defend the peg.
UST de-anchoring turns into a nightmare for Terra, Lunatics and the project's investors
The community was much more shaken up at this point and Anchor Protocol started to see some major takedowns. Anchor Protocol was once the third-largest decentralized finance (defi) protocol with nearly $18 billion tied up just before the chaos began. From May 5 to today, Anchor's total value locked (TVL) has grown from $18 billion to $410 million today. Another defi protocol that was exposed to Terra's native LUNA token was the Lido liquid staking app. On May 6, Lido had over $18.6 billion and today Lido now has around $8.95 billion locked up.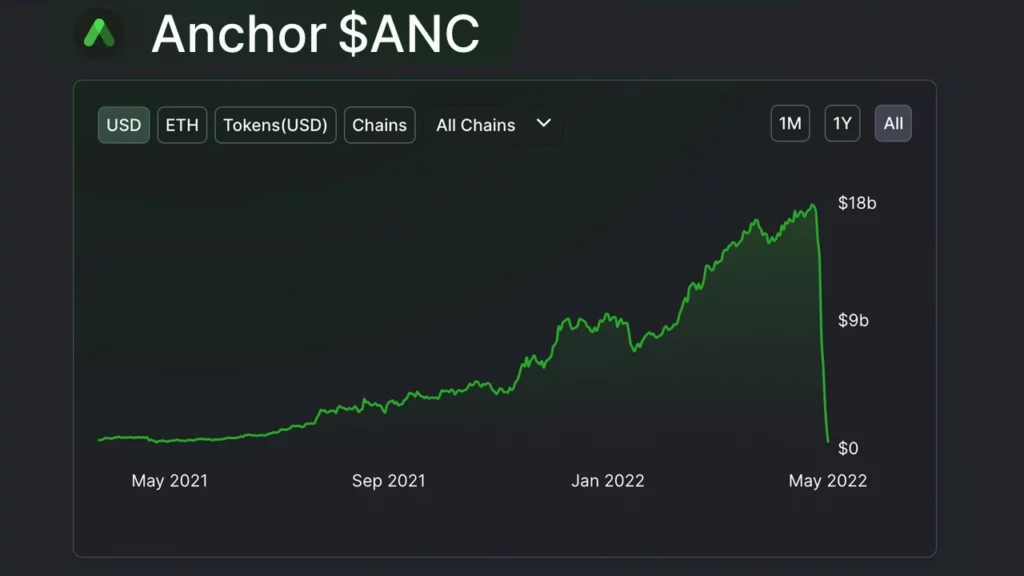 The once-stable token terrausd (UST) is currently changing hands for $0.094 per coin after reaching a high of $0.84 the day prior. UST sunk to a low of $0.044 per unit roughly 11 hours before writing this article. While many digital currency trading platforms had shut off Terra-based wallets, there are a few exchanges still allowing UST deposits. Presently, FTX is the most active UST exchange on Friday and the top trading pair with UST is tether (USDT). Tether represents 37.78% of all UST trades and is followed by BUSD (31.59%), USD (29.83%), EUR (0.46%), and USDC (0.29%).
Terra's native token, LUNA, suffered even more than UST, as it trades well below one US cent. The 24-hour price range of LUNA is between $0.04333980 and $0.00000100 per unit. Currently, it is not easy to sell LUNA as most exchanges do not accept Terra chain deposits. FTX is the most active LUNA exchange today and BUSD is the most active trading pair in the coin with 73.64% of all LUNA swaps. BUSD/LUNA pairs are followed by USD (13.60%), USDT (10.32%) and BTC (0.89%).
Binance Founder Says He's Very Disappointed With How the UST/LUNA Incident Was Handled, Terra Blockchain Temporarily Shuts Down Again
Following the suspension of LUNA and UST on Binance, the trading platform's founder Changpeng Zhao, commonly known as CZ, said he was disappointed in the Terra team.
"I am very disappointed with how this UST/LUNA incident was handled (or not handled) by the Terra team", CZ tweeted Friday. "We asked their team to restore the network, burn the extra LUNA and recover the UST ankle. So far we have not received a positive response, or much response at all. This is in stark contrast to Axie Infinity, where the team took responsibility, had a plan and proactively communicated with us, and we helped.
On Thursday, the Terra team halted the blockchain and applied a patch to the codebase before restarting. After the team restarted the network, at 10:13 p.m. (ET) on Thursday evening, the team once again stopped block production. "The Terra blockchain has officially halted at block 7607789," the team tweeted. "Terra Validators have halted the network to come up with a plan to reconstitute it." Then at 8:46 a.m. (ET) on Friday morning, the team announced the chain was up and running again with some features disabled.
"Terra Blockchain Has Resumed Block Production," Terra Team Explain. "The validators have decided to disable on-chain exchanges and the IBC channels are now closed. Users are encouraged to link off-chain assets, such as bETH, to their native chains. Note: The Wormhole Bridge is currently unavailable. After the tweet, the team mentioned the Wormhole Bridge was available at 9:09 a.m. (ET).
Terra Community Contemplates Restoring a Snapshot of the Chain Prior to Attack, Every Terra Token Built on the Network Suffered Immense Losses
Furthermore, discussions about restarting the project have started to emerge, and a Terra advocate has been talking about taking a snapshot of the chain before the attack.
"The community decides on a new [Terra network]between restoring a pre-attack snapshot, removing TFL, full UST warranty, and redaction [and] deliberate new mechanisms for LUNA. We need to save the remaining value in the ecosystem [and] community and rebuild in the right direction", the lawyer of Terra nicknamed "Stablechen" Told his Twitter followers. In addition to LUNA and UST, the tokens built on top of Terra have all suffered badly. The token anchor (ANC) lost 93% against the USD this week, and orion money (ORION) lost 92.4% in seven days.
Moreover, Terra also had a number of tokens that represented specific fiat currencies like the Korean won (KRW). Terra's terrakrw token has lost 84.4% in the last seven days, and the same can be said for Terra's Australian dollar token. Terra even minted the IMF's Special drawing rights (SDR) currency and synthetic stock tokens as well, using Mirror Finance. Every single token built on top of Terra's blockchain has been shaken to the core and most are simply valueless. Presently, the web portal mirror.finance cannot be reached as the site is down, and there's roughly $39.17 million locked into the application.
In a note sent to Bitcoin.com News, Dan Ashmore, the crypto data analyst at Invezz.comexplains that the fallout from the Terra blockchain has caused a lot of pain and heartache.
"This is a dark day for crypto," Ashmore said in a statement. People have lost livelihoods, hundreds of platforms have gone belly up, and years of building vanished. College funds, life savings, leveraged gambles – there is a lot of pain out there. Regulators are watching, and this is undoubtedly a step back. Obviously, it is also a failure of the decentralised and uncollaterised stablecoin. A tremendous financial experiment has gone haywire and taken a big chunk of the market with it. Be safe."