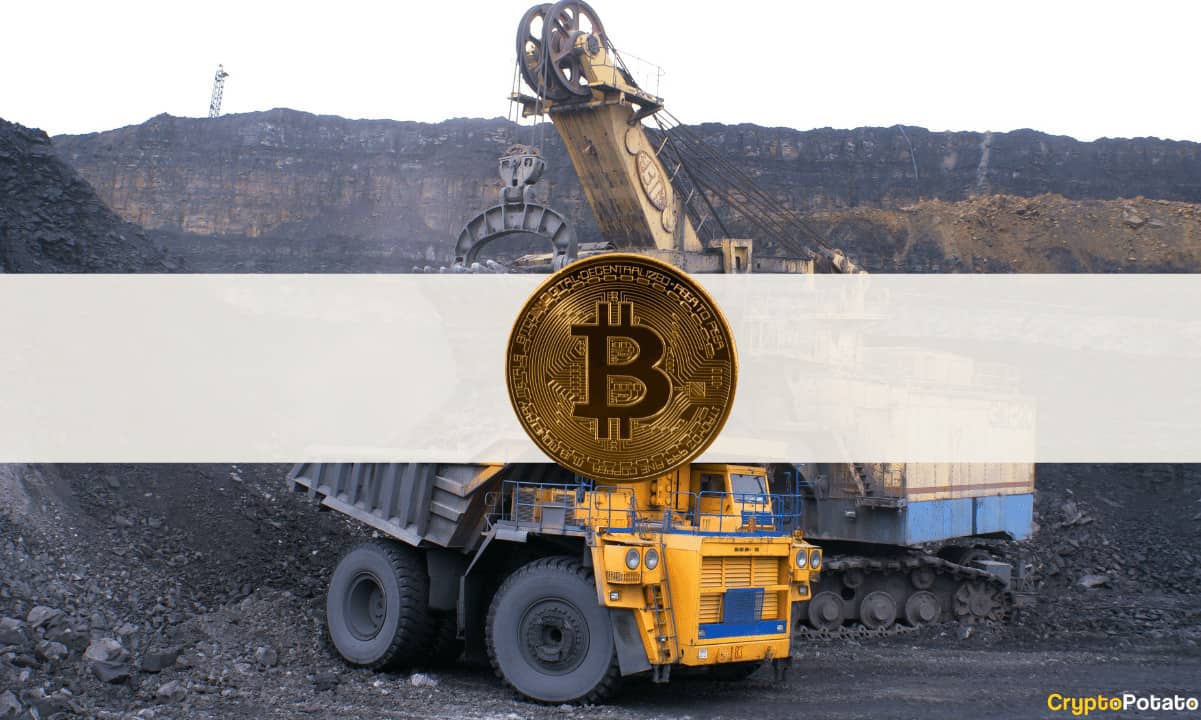 Digital assets-focused firm Arcane's latest research on bitcoin miners indicates that public-traded companies sold 100% of their mined coins in May due to declined profit margins and volatile market conditions. The selling rate drastically jumped from roughly 30% in the first four months of 2022.
HODL strategy
During the bull market, exchange-listed bitcoin miners tended to keep most of their coins mined when the landscape was in a bullish state. However, when dark times hit with the major cryptocurrency falling below $30,000 in May, many miners were forced to abandon their HODL strategy by selling their coins, according to the latest research from Arcane. .
One of the key reasons rests upon the "plummeting profitability" amid rising hashrate and pessimistic market conditions. The research indicated that extreme high profitability, as recorded last November, led to massive investment in miners' production capacity, resulting in "a growing hashrate while the bitcoin price has fallen."
This phenomenon drove down profit margins as miners had to deploy more computing power to achieve outputs equivalent to what they had in the past. Despite the benefits of access to cheap electricity and energy-efficient machinery, some miners are still struggling to create net cash flow for their mining activities as bitcoin's fall has shown no apparent respite. :
"The increasing hashrate and the falling bitcoin price have pushed the mining profitability down to levels not seen since 2020. At $40 per MWh, the energy-efficient Antminer S19 currently yields a cash flow per bitcoin of $13k, corresponding to an 80% decline from the November 2021 peak. The Antminer S9, our proxy for old generation machines, is now cash-flow negative."
Sell ​​Bitcoin for Debt Payment
It should be noted that many publicly traded miners could easily raise capital when the broader stock market remains bullish. It is common for miners to collateralize their machines and bitcoin holdings against loans that have been used to cover operating costs and expand mining facilities. This way, they could keep most of their bitcoin because they thought the landscape would stay in such a bullish state.
For instance, Marathon – the largest bitcoin holder among all listed miners with 9,673 BTC on their balance sheet – had a total debt of $729 million by March 31st. The giant used most of the loans to purchase machines – betting the primary cryptocurrency could keep rising in value.
Given the sharp fall in the price of the asset, which caused the value of mining machines to plummet, many miners had to sell their monthly output in order to pay off debts and cover operating expenses. Companies running out of dry powders may even run into financial difficulties. The search reads:
Miners have several options to finance their operations without selling bitcoin, for example, issuing equity or raising debt with their machines or bitcoin holdings as collateral. This was easy during the raging mining bull market in 2021 when capital was flowing around. The market conditions are now entirely changing, and as a result, we will likely see more mining companies diverge from their hodl-at-any-cost strategies.
Canadian mining giant Bitfarms has announced the adjustment of its HODL strategy and the sale of 3,000 BTC – nearly half of its total bitcoin holdings – for approximately $63 million to improve its corporate liquidity. It was the latest example of miners deleveraging and reducing their debt amid growing market volatility.