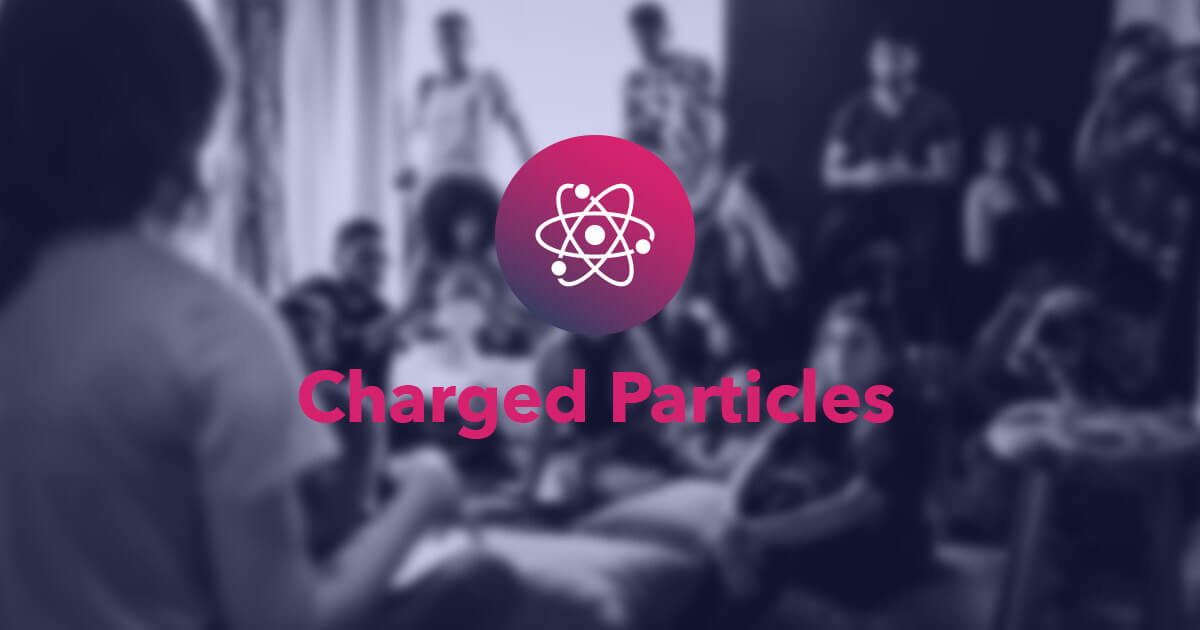 Charged Particles is a project focused on NFTs infusing a tinge of DeFi. The creators of this project describe it as blockchain and token agnostic riding on the Ethereum platform. Its creators are keen to establish a new digital class of "charged" assets, the true cornerstone of a "DeFi Lego block economy." In essence, Charged Particles are interest-bearing non-fungible tokens.
A "particle" is any NFT token that's minted to include an interesting bearing token to accrue interest over time—essentially becoming a "charge." The charge, that is, token, depends on the interest accrued. The higher the charge, the higher the interest—and holding period.
Using this protocol, users can deposit any ERC token into an NFT—regardless of the applicable standard. For example, depending on their preference, a user could decide to store a combination of several ERC-20 tokens, ERC-721, or ERC-1155 tokens into another NFT token—say adhering to the ERC-721 or ERC-1155 standard. Out of this, it will be possible for users to quickly create a basket of currencies as aforementioned—a game-changer in NFTs and the ecosystem.
Supported tokens can include yield-bearing tokens like Aave's aTokens. Others can have liquidity provider tokens from Uniswap or SushiSwap, social tokens, or ordinary tokens held by a user for speculation purposes.
A new Age of NFT-DeFi: Possibilities
This transformation is sorely missing in other protocols, effectively giving Charged Particles an edge over competitors. And, Charged Particles NFTs aren't any different from any other NFTs. If anything, they are compliant with existing ERC-721 or ERC-1155 standards. The only difference is the added configuration which allows end-users to add extra tokens more as storage. Accordingly, these NFTs can be traded in marketplaces like Rarible or OpenSea.
On top of the ability of users to create valuable baskets, the team plans to add another layer of customization. These include time locks and programmable yields, opening up more possibilities, directly benefiting token holders. With time locks, for instance, assets deposited within NFTs wouldn't be withdrawn until a specific period elapse.
Also, another exciting customization enabled by Charged Particles includes the ability to "charge" an NFT by depositing an interesting bearing Aave aToken. This token is automatically swapped, and the user can determine exactly what they would want to do with this interest.
The discharging of the NFTs—where interest is removed—can be done by transferring it to another NFT or friend. Charged Particles is gradually decentralizing control. At present, the depositing fee is zero.
However, the team plans to generate revenue from particle placements—for creators who wish to display their charged particles available for sale strategically–and 3rd party integration—which makes it possible for external entities to integrate and charge NFTs in their platforms.
Charged Particles Tokenomics and IONX Market Performance
Powering the Charged Particles ecosystem is the IONX ERC-20 token. In a decentralized ecosystem complying with blockchain principles of power diffusion, it acts as a utility and serves as a governance token.
Holders of the IONX token can:
Vote on proposals such as those which want to adjust contract configuration or adjust ecosystem fees—deposit or third-party integration.
Pay ecosystem fees
49 percent to the community—of which 30 percent will go towards yield farming
23 percent to the Team and Advisors
20 percent to the Investors
Seven percent to the Foundation
One percent to the Public Sale
Short-term Catalysts
Charged Particles is still a low market cap token at just $4 million at spot rates—this is nothing compared to DeFi alone or the expanding NFT ecosystem.
IONX token is available for trading at Uniswap and Ox protocols—DEXes. There is no CEX that has listed the token—yet. Eventual listing opens up more liquidity channels, precisely what's needed to drive IONX to new highs.
Even in a depressed market, investors are posting decent ROI. At 4X—for IDO participants, IONX reveals the quality and potent.
It is easier to track IONX even as it develops following listing at Coingecko. More analytic platforms will follow as the project's popularity increases.
Charged Particles team continues to build. Part of their immediate goal is to whitelist NFTs created on external platforms for charging, add more features to the dApp such as front-running prevention, and later launch a DAO. All these directly boost IONX's valuation.
To reduce fees, the team will use the Polygon side-chain. A user can now mint over 2,000 NFTs at less than $1. The latter is highly adopted, offering support to over 350 companies. The objective is to enhance the user experience, bringing more people on board.
https://twitter.com/DefiNft/status/1418128105646878726
Long-term Catalysts
The project prioritizes security. Its code has been audited by The Arcadia Group–One of the sphere's reputable blockchain security firms.
Established co-founders of some of the leading DeFi and NFT projects lend support to the project. Co-founders of Synthetix, Bridge Mutual, Nifty Gateway, and more are part of the investment team. Besides, Coingecko is an investor.
The team comprises established engineers and professionals with experience in development, marketing, finance, and more. For instance, Rob Secord has more than 25 years in Fintech and Engineering.
The wider community is already lauding the team for their ingenious means of professionally solving complex problems transparently using the best components.
Charged Particles presently support Aave and Compound aTokens and cTokens, respectively—as a start. Soon, all interest-bearing tokens across Ethereum, Polkadot, the Binance Smart Chain (BSC), and other active blockchain ecosystems will be supported, boosting IONX prices.
Charged Particles is pioneering a new asset class in crypto, ingeniously merging NFTs and DeFi, expanding possibilities. If anything, it will be possible to create NFT index funds leveraging the project's technology.
The project continues to strike partnerships with other projects. It already has one with Totem.Fi—a staking-based predictions market—and NFT Trader.