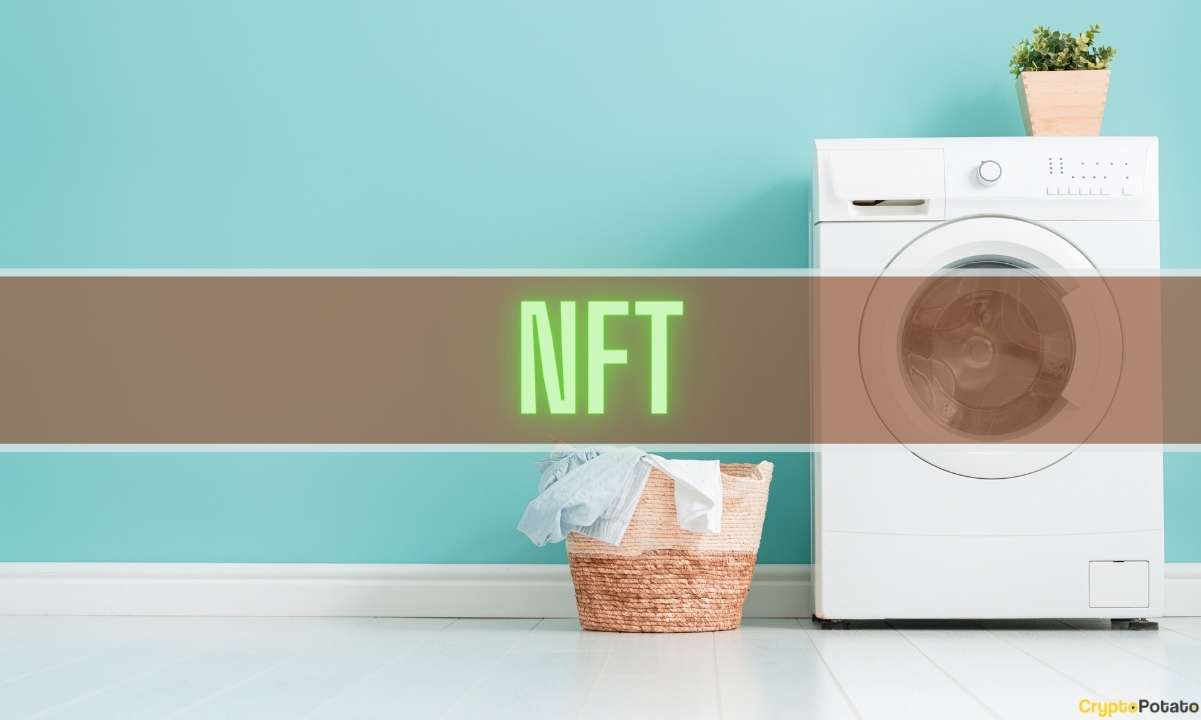 NFTs were undoubtedly the hottest topic of late 2021 and the beginning of 2022. Pushed towards mainstream adoption by projects such as the Bored Ape Yacht Club, Azuki, Okay Bears, and others, NFTs were booming.
As the overall market saw a considerable decline, with the price of Bitcoin losing almost 70% of its value in a matter of months, non-fungible tokens also felt the pressure. Valuations crashed and blue chip projects such as BAYC saw their price floors take a hit.
Amid all this, other issues also plague the nascent industry – wash trading is apparently running rampant while copy-cat projects spawn like mushrooms. In this podcast, we discuss some of the industry's growing pains, as well as possible solutions going forward with Vijay Pravin – CEO & Founder at NFT analytics provider bitsCrunch.
More than a third of NFT trading volume is Wash-Traded
For quite some time now, one of the main problems in the NFT industry has been shadow trading. For those unaware, wash trading involves artificially inflating the price of an asset by simulating trading activity. Let's see an example.
Imagine John buys an NFT for 1 ETH. However, he wants to make it appear as if this is an expensive collectible that he had managed to scoop at a bargain price. To do so, he creates another MetaMask wallet and "buys" it from himself for 10 ETH. Now, you have to remember that NFT sales happen on-chain, and the data is recorded and publicly verifiable. This is why the trading history for every single NFT on OpenSea (which applies to most marketplaces as well) is fully visible. With that said, anyone who checks this NFT will now see that it was bought for 1 ETH and then sold for 10 ETH – creating an illusion that it's an expensive piece. Someone may then decide to spend more than 10 ETH for it, thinking that they are buying something expensive, when in reality, John artificially inflated its price by selling it to himself.
This problem can be extended to meet various objectives. For example, founders can artificially inflate the transaction volume of their collections to scale across different platforms.
Speaking on the matter, Pravin said that his company has crunched the numbers and shared with us that over a third of the total NFT trading volume across all markets is subjected to wash trading.
The example above was particularly basic. Pravin revealed that he identified more than 12 patterns marketers use to achieve their malicious goals.
Are NFTs Correlated to the Broader Crypto Market?
The cryptocurrency market fumbled in the past months, and the decline escalated this week when Bitcoin's price almost touched $20K – a previous all-time high from 2017 and a critical level.
With this, NFT prices also fell. Now, there are a few important things to consider here. Non-fungible tokens are usually denominated in the native cryptocurrency of the network they run on. Most often it is either ETH or SOL.
Logically, when the price of ETH or SOL declines, so will the USD value of the NFT, but it's important to see if their ETH or SOL denomination falls also. So far – this seems to be the case.
For example, at the time of this writing, the floor price for Bored Ape NFTs is around 86 ETH, and it was above 130 ETH just a few months ago. According to Pravin, there is a correlation between NFT prices and the broader cryptocurrency market, especially with certain collections.
As an NFT analytics and forensics provider, we looked at some of the correlations. We see some of it, especially with collections like MAYC (Mutant Ape Yacht Club) – we see them correlate with ETH and other crypto values.
On the other hand, there are collections like ArtBlocks where everybody can mint and they have over 200,000 owners. They are not correlating with Ethereum and other general coins.
NFT space is like a baby
As mentioned above, there are a large number of projects in the NFT space that simply replicate successful collections with tiny changes or refurbished narratives. There are also plenty of projects with questionable visuals.
One example from the recent weeks is Goblintown – a collection of downright ugly goblins (as if there are pretty goblins) in a clear reference to the bear market as in "we're going to goblin town." The collection was free to mint, and at one point, it reached a whopping 9 ETH in terms of floor price. And this is far from being the first collection of a kind that went on a massive streak.
Pravin believes this is because the NFT market is still very young and over time the industry will cleanse itself of "junk projects".
I would compare the NFT space to a baby that is still crawling and is trying to climb up. I would expect for some of the junk projects to get lost over this market situation.
It's in a way good and bad – bad for those who put their heart and soul into a project, but at the same time, it also cleans up collections not ready to stay for the long run.
On the other hand, he thinks projects like BAYC and CryptoPunks are unlikely to go away and have brought a lot of value to the space.
Pravin also shared his thoughts on Web3, the involvement of VCs, and how he thinks the market will shape up in the future. Feel free to watch our video podcast to find out what he thinks NFTs will look like in the next couple of years.