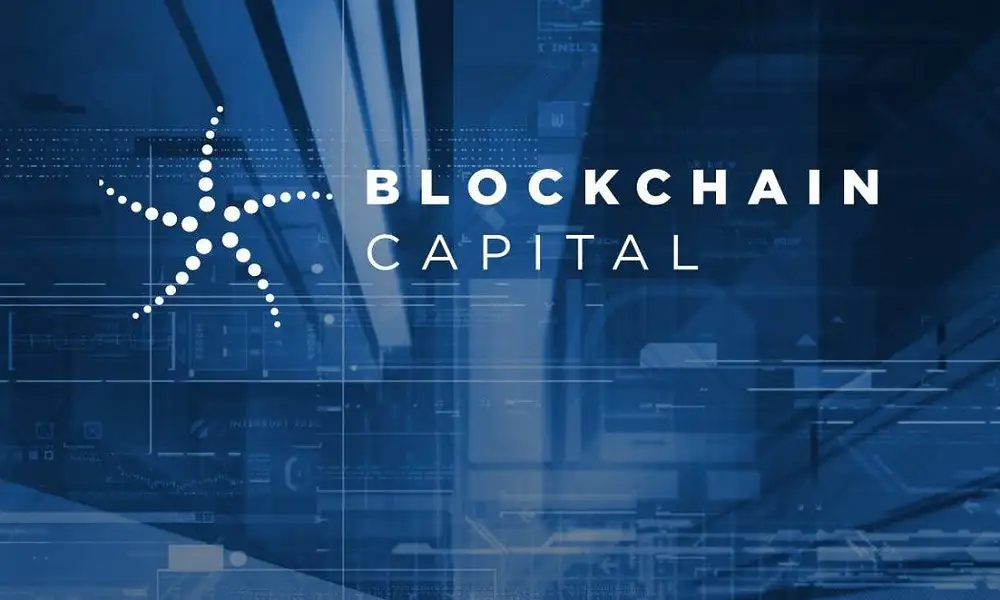 Blockchain Capital (BCAP) is a leading venture firm in the blockchain industry. The network is recognized as a pioneering force in the market for many reasons. It was the firm behind the first official security token launch in April 2017. Since that time, the security token industry has experienced significant growth with Blockchain Capital contributing to this expansion. Today, Blockchain Capital offers tokenized shares of its highly successful venture fund to the public.
Blockchain Capital has a proven track record of success. The firm has helped finance +70 projects and has over 130 portfolio companies. The network currently controls $1.8 billion in assets and is managed by 12 dedicated investment professionals. Notably Blockchain Capital has also participated in four unicorn investments and currently offers five funds to clientele.
How Does Blockchain Capital Work?
Blockchain Capital functions as a multi-stage investor in the market. The network seeks out promising crypto startups and creates funds that enable firms to gain exposure to crypto assets in a regulated manner. Notably, Blockchain Capital invests in both equity and crypto-assets. The main requirement to qualify for these funds is to be a blockchain-based firm with a concept that has the potential to upend the market.
What Problems Does Blockchain Capital Attempt to Fix?
Blockchain Capital helps to solve some critical problems that have made security token investing more difficult than it should be. For one, the protocol streamlines entrance into the blockchain sector for institutional and enterprise-level traders. For years, there has been much hype surrounding the entrance of institutional funds into the market.
However, these funds have only dwindled in as large investment firms require a host of regulatory requirements to be met prior to their participation. Blockchain Capital alleviates this problem through its unique structure. Notably, traders that hold the BCAP token gain exposure to the market in a regulated and secure manner.
Trader Confusion
Joining the blockchain revolution can be very confusing for those new to the market. Seeking out up-and-coming projects is difficult. It's nearly impossible when the person isn't familiar with the terminology and features currently available. Blockchain Capital cuts through the confusion via its risk-adjusted approach. Traders gain exposure to the top-performing platforms that have proven to be smart investments.
Compliance
Large institutional investment firms are not going to trade any assets that lack the regulatory compliance mechanism they require to prevent future bite back. The crypto market has already seen a few cases in which ICOs were later charged by the SEC (Securities and Exchange Commission) for violating securities laws.
Blockchain Capital provides users with an option that can meet their strict requirements. All of the network's funds fall within existing US regulatory requirements. As such, they are the ideal investment tool for these firms and anyone seeking out crypto exposure via an approved option.
Lack of Funding
Another major benefit that Blockchain Capital brings to the market is funding. Startups in the blockchain sector often fail due to a lack of resources. Blockchain Capital sorts through the best protocols to discover what projects offer the higher ROI potential. These networks enjoy access to a network of entrepreneurs, investors, and crypto users who are eager to invest in the next game-changer in the market.
Benefits of Blockchain Capital
There are many benefits that Blockchain Capital users enjoy. For one, they gain access to the opinions of proven professionals. The network is known for conducting deep research and developing investment frameworks that can be utilized across the market in a seamless manner.
Profits
One of the primary reasons a person would invest in Blockchain Capital is its proven track record of returns. Anyone who holds BCAP tokens gains rights to a portion of the fund's profits which has proven to be lucrative to date. These returns will continue until the token holder trades or sells their BCAP tokens to other approved holders.
Advisory
Developers often suffer from many of the same problems that trouble users. For one, new projects that create entirely new concepts are particularly sensitive in terms of regulatory concerns and more. Blockchain Capital specializes in supporting blockchain technology to create new markets and business models. In this way, the firm continues to do its part to drive large-scale crypto adoption.
Token
The BCAP token was launched as the first security token in the market in 2017. The token confers holders' rights to the network's funds. Notably, all traders must complete full AML and KYC registration to hold this digital asset.
History
Blockchain Capital has been an influential member of the crypto community ever since it entered the market in 2013. At the time, the network went by the name Crypto Currency Partners. The network lists its founders as Bart Stephens, Bradford Stephens, and Brock Pierce. Notably, Pierce is a well-known crypto star that has run for president in the past. He is best known as the chairman of the Bitcoin Foundation.
In 2017, Blockchain Capital secured $10 million in funding during a crowdfunding campaign. The event saw participation from many popular projects with Ripple (XRP) being one of the main participants. Since that time, the network has enjoyed the support of the crypto community due to its well-known and experienced founders and results.
Final Thought
The crypto industry needs platforms like Blockchain Capital if it's to ever make the leap from personal users to large institutional funding. Large hedge funds and trading firms are not going to mess around when there is a chance of future legal repercussions. Blockchain Capital provides a unique entryway that is both efficient and profitable. As such, you can expect to hear a lot more from this group in the coming weeks.