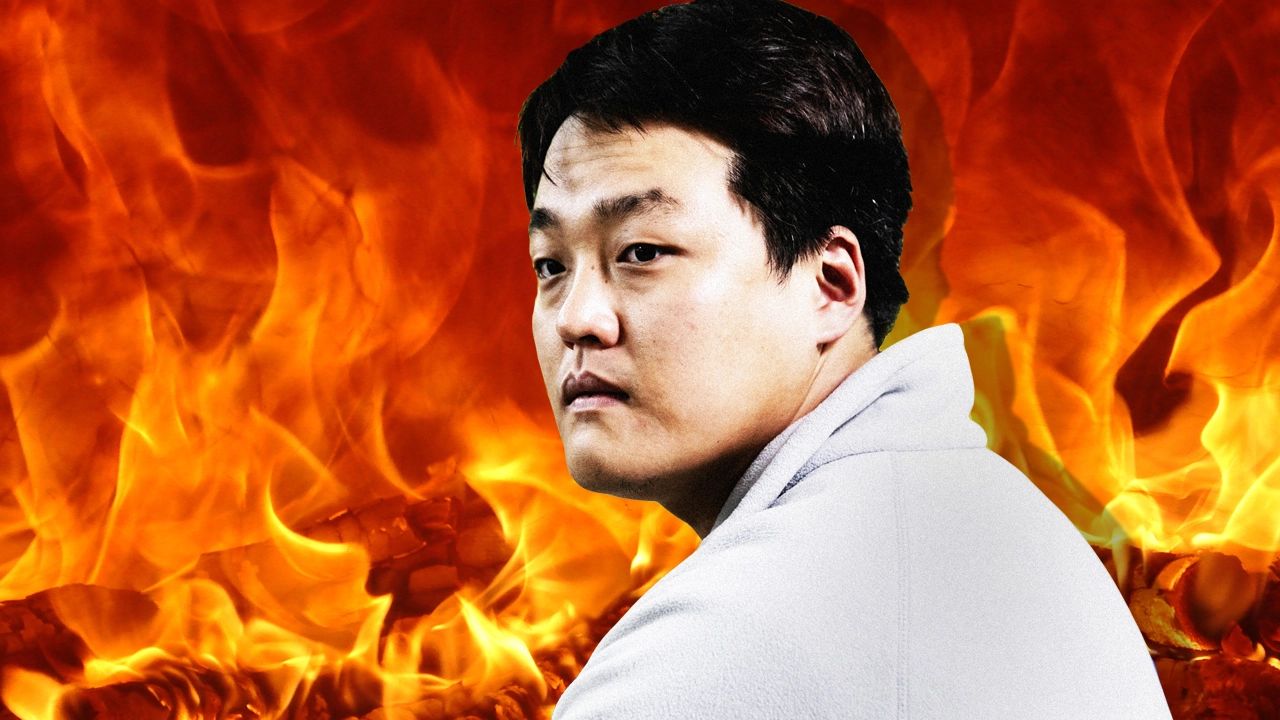 During a recent interview with the Wall Street Journal (WSJ), Terraform Labs (TFL) founder Do Kwon said he was "devastated" by the LUNA and UST implosion that took place in mid-May. He told the WSJ that he was probably a billionaire when LUNA tapped an all-time high before the collapse, but lost a great portion of his net worth following the aftermath.
Do Kwon talks about the collapse of Terra LUNA
Do Kwon recently discussed the LUNA and UST spinoffs during an interview with WSJ contributors Alexander Osipovich and Jiyoung Sohn. The interview was released on June 22 and is the first interview Kwon has done since Terra's collapse. Kwon told reporters that he lost most of his wealth after the crash, but he didn't mind that much. "I don't mind," Kwon told reporters. "I live a pretty frugal life," the Terra co-founder said.
Kwon, however, said he was sorry about the losses investors took from the fallout. "I've been devastated by recent events and hope that all the families who've been impacted are taking care of themselves and those that they love," Kwon stated in the interview. He also discussed his confidence that many called cocky, and noted that it was because he was a big believer in the Terra ecosystem. Kwon said:
I made confident bets and made confident statements on behalf of UST because I believed in its resilience and value proposition. Adding that he said, "I have since lost those bets, but my actions match my words 100 per cent. There is a difference between failing and committing fraud.
Kwon Has 'Great Confidence' in the Terra's 'Ability to Build Back Even Stronger'
Furthermore, Kwon discussed the new Terra blockchain and LUNA 2.0 which is down 90% from the $18.87 per unit all-time high and now trades for $1.88. LUNA 2.0 has a market capitalization of around $238 million on June 23 and the token has lost 2.6% during the past 24 hours. Kwon believes the revival will be strong and thinks that LUNA 2.0 could someday surpass the LUNA classic (LUNC) chain.
"I have great confidence in our ability to rebuild even stronger than we once were," Kwon told WSJ reporters. Kwon's interview with the WSJ follows reports that the United States Securities and Exchange Commission (SEC) was investigating Terraform Labs and the collapse of UST. Additionally, a whistleblower called Fatman accused Kwon of having huge amounts of LUNA in personal wallets.
Fatman has also accused Kwon of cashing out $2.7 billion in funds before the project collapsed but the Terra co-founder denies that he cashed out and he said the allegations were false. Kwon and Terraform Labs are also being sued in a class-action lawsuit that claims the co-founder and company misled investors. Additionally, official records indicate that Do Kwon dissolved Terraform Labs Korea before the LUNA and UST collapse. Three members of Terraform Labs' in-house legal team left the company amid the controversy as well.