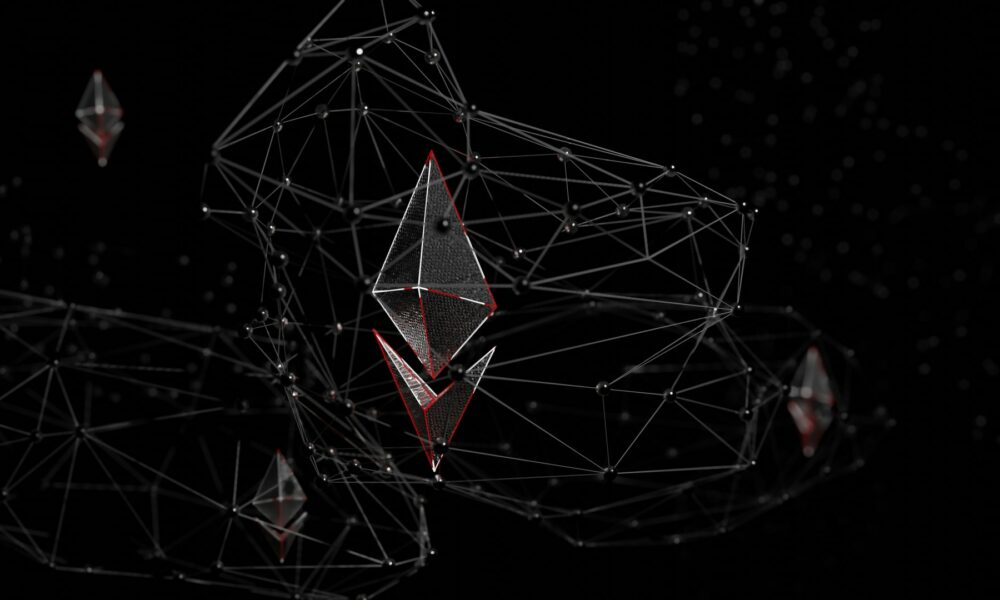 It's said that the ability to upgrade is important. All hail Ethereum as the network awaits the 'Gray Glacier' upgrade. In the coming days, the upgrade will be introduced to the mainnet. It is built to further delay the Ice Age (Difficulty Bomb) by roughly 100 days.
The Ethereum network will undergo the upgrade at block 15,050,000, which is expected to take place on June 29. Here it is important to note that Gray Glacier will not be deployed on any testnet.
Binance announces support
Earlier on 23 June, Binance revealed that it will be supporting the 'Ethereum (ETH) Network Upgrade.' In view of the same, deposits and withdrawals of ETH and ERC-20 tokens will be suspended on the platform starting from 29 June. However, the trading of these tokens will not be affected during the network upgrade.
It should be noted that the Ethereum Foundation (EF) announcement had no impact on the price development of ETH. The altcoin has been pegged to the bearish side since April. The lower low is the only formation on the price chart that attracts attention. Three Black Crows – A multiple candlestick formation from June 11 to June 13 – says the market may continue its bearish march in the coming days.
The leading indicator RSI has built a tent below neutral 50 since 4 May. It is, indeed, a good opportunity to short the market.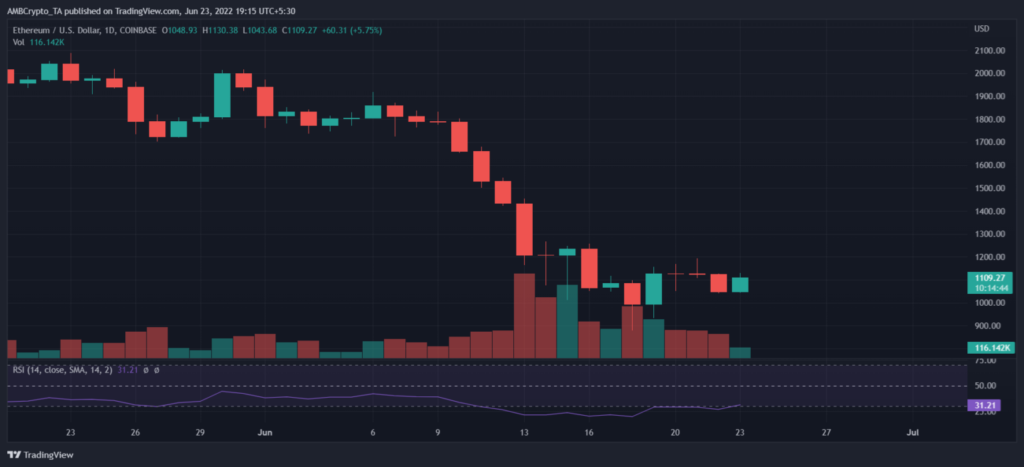 Now, on the metric side, the erratic increase in volume reveals that regardless of ETH's price action, the token has been actively trading. Volume does not hint at buying or selling activity, but it surely gives a clue to investor interest.

Even so, the big concern for token holders could be the social dominance metric. It has been on a gradual decline after peaking at 15.34% on 12 June.
Notably, Ethereum killers have been taking advantage of ETH's credibility lately.

Importantly, Ethereum holders need not fret or do anything in the face of the Gray Glacier upgrade. It will likely have no impact on their ETH holdings.
Top of Form