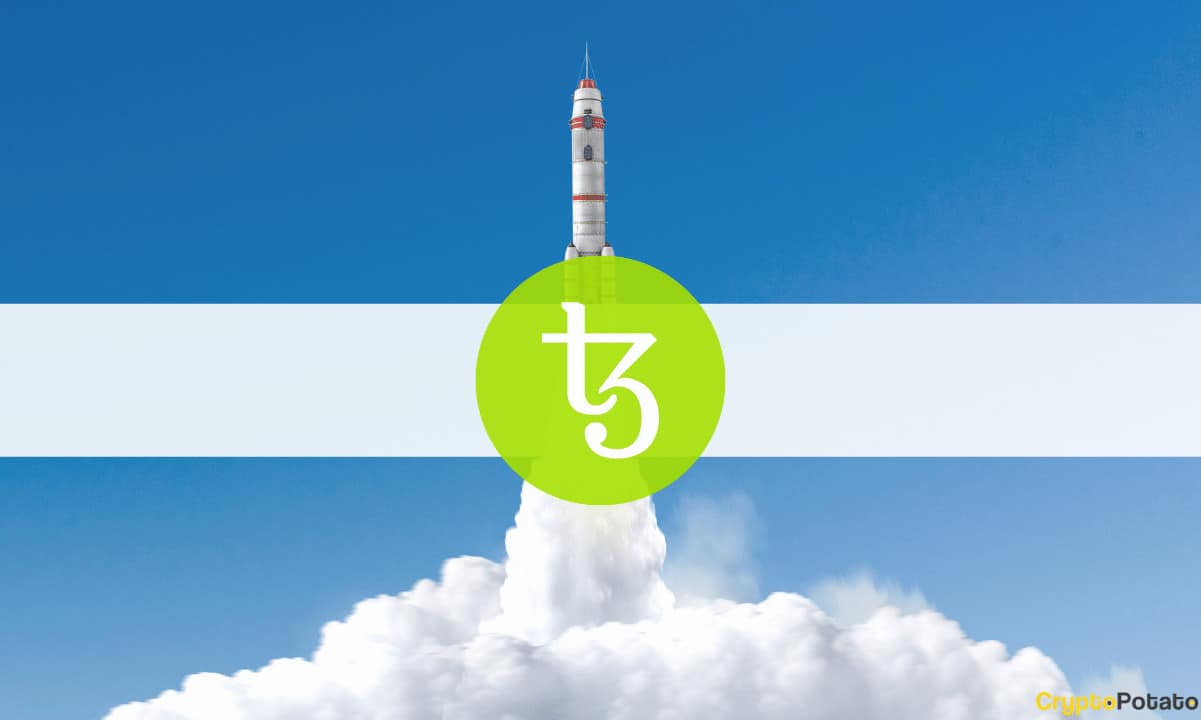 Following the recent enhanced volatility, bitcoin has actually calmed and remains well below the coveted $20,000 line. Most alternative coins are also quite stagnant on a 24-hour scale, except for ATOM and XTZ, which are well in the green.
Bitcoin sits below $20,000
As was the sentiment for most of the second quarter, which turned out to be one of the worst ever for bitcoin, the past few days have seen BTC decline.
The cryptocurrency stood above $21,000 up until June 28, but then the bears reminded of their presence. At first, they pushed BTC back down to $20,000, where the asset remained for a few days.
However, it eventually broke below that level and marked a new 10-day low below $19,000.
Surprisingly, the asset went on the offensive at that point and skyrocketed to just under $21,000.
Top of Form
However, this was short-lived and bitcoin fell back below $20,000 within minutes. Since then, the asset has lost a bit more value and now sits a few inches above $19,000. Its market capitalization is $365 billion.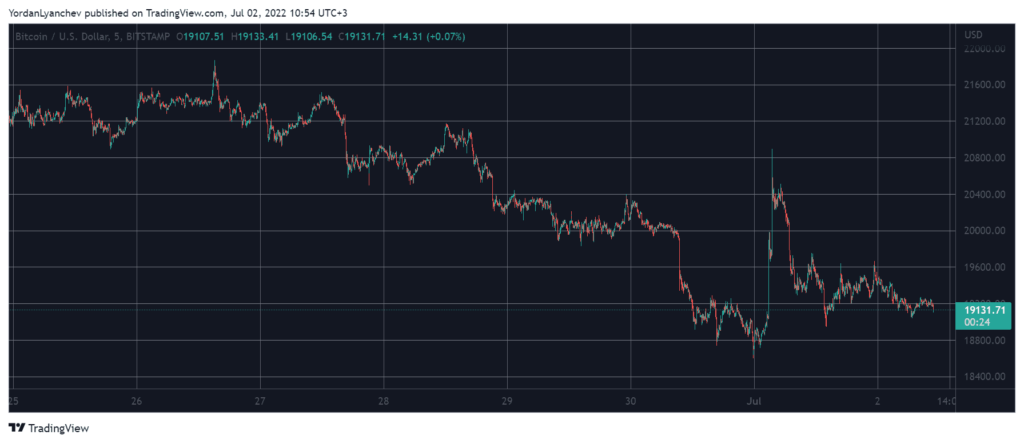 Notable Bitcoin News
Despite the lack of success in the past, VanEck has decided to try again by applying for another spot Bitcoin ETF with the SEC.
The CFTC is working on what it has described as its biggest ever BTC-related scam case involving $1.7 billion in cryptocurrency.
Several on-chain indicators suggested that bitcoin might not have found its bottom yet, which could be at $15,000.
XTZ and ATOM lead the way
Altcoins saw similar volatility at the end of the week, but most are quiet now.
Ethereum continues to remain above $1,000, but the asset has lost over $200 in the past several days. BNB is just under $220, following a minor daily decline.
Ripple, Cardano and Shiba Inu are slightly in the red on a daily scale, while LEO is down more than 5%.
In contrast, Solana, Dogecoin, Polkadot, and Tron have marked insignificant gains. More impressive price increases come from ATOM and XTZ – up by 8% and 7%, respectively.
The crypto market capitalization continues to struggle and is currently below $900 billion.