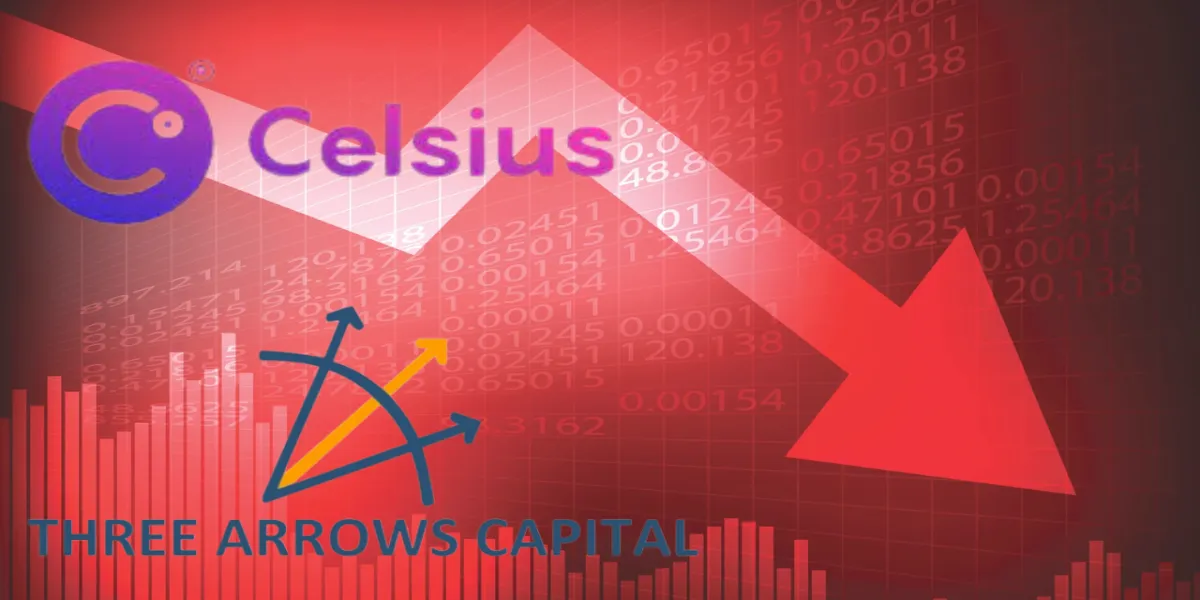 Three Arrows Capital, better known as 3AC, a cryptocurrency investing company, registered for Chapter 15 bankruptcy on July 1st, according to reports.
While not surprising, the announcement marks the closure of a renowned, decade-old company that managed up to $10 billion in assets through March, according to blockchain research portal Nansen. .
Chapter 15 bankruptcy allows overseas and US judicial institutions to collaborate and is often sought to safeguard the debtor's holdings.
The complaint came shortly after Voyager Digital banned the trade and transactions, claiming $646 million in unpaid debt from Three Arrows. On June 27, Monday, Voyager served Three Arrows with a warning of violation.
Series Of Events Before 3AC's Bankruptcy Filing
On June 29th, Monday, a magistrate in the British Virgin Islands instructed that the fund should be dissolved. This order was issued due to its failure to repay debts.
Then, on June 30, Thursday, the Monetary Authority of Singapore sanctioned Three Arrows for giving "incorrect" and "misleading facts."
Three Arrows Capital was well-known for its numerous acquisitions in crypto acquired firms before collapsing. Su Zhu and Kyle Davies started the Three Arrow Capital in 2012, and it has holdings in several of the top crypto ventures and organizations, including Bitcoin, Ethereum, Solana, Axie Infinity, and BlockFi.
Do Kwon's UST algorithmic stablecoin was disrupted and lost value in May. During that time, the company lost over $200 million. 3AC's stakes were subsequently liquidated by BitMEX, FTX and Deribit.
3AC Founder To Sell His Bungalow
On the contrary, 3AC co-founder Zhu Su is allegedly trying to sell his high level mansion in Singapore.
Zhu claimed to champion a concept that the virtual currency economy was entering a "supercycle". It is at this phase that prices will tend to rise as adoption increases. However, his stance changed when the biggest currency in the world, the price of Bitcoin, bottomed out.
Following the fall of Three Arrows, all attention is on Celsius. Celsius is believed to be planning for its upcoming bankruptcy petition.