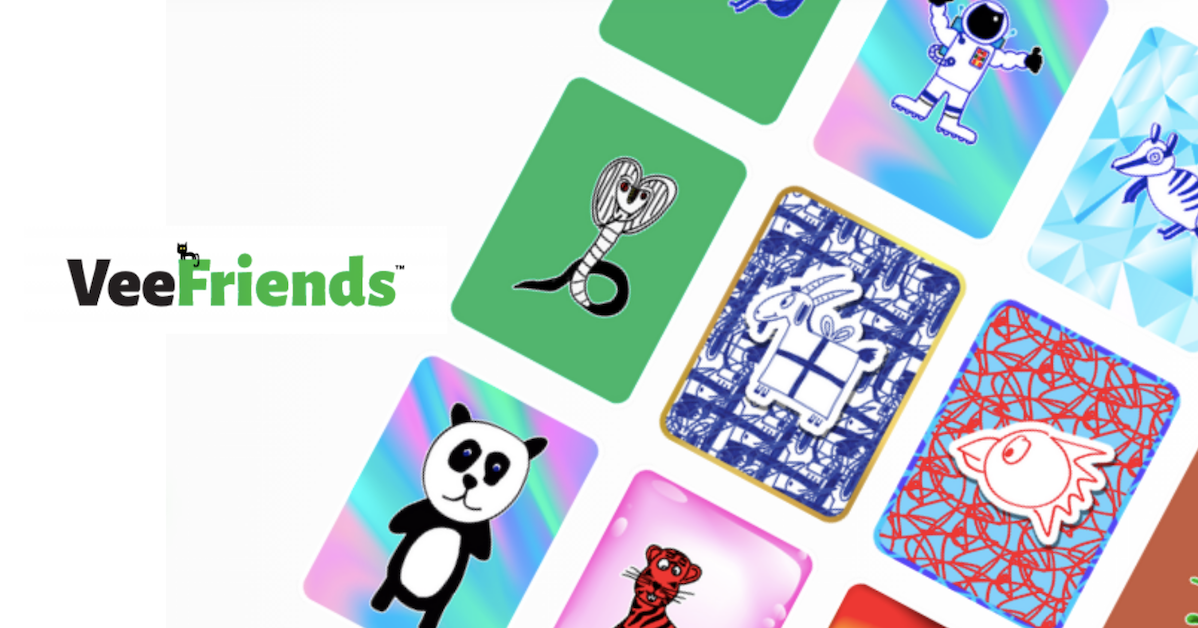 Gary Vaynerchuk's NFT collection is called Vee Friends. He founded VeeFriends to realise his dreams of creating a community centred on his creative as well as business interests through the use of NFT technology and its smart contract functionality. By purchasing a VeeFriend NFT, you automatically become a member of the VeeFriends community and gain access to VeeCon. This first collection contains 10,255 VeeFriends tokens. The VeeFriends token, as a work of art and collectible, will last for ever and ever. The VeeFriends access, gift, as well as admission NFTs' additional underlying advantages would then end on May 4, 2024.
This graph shows that the 90 day average price of the Vee Friends NFT Sale is ETH 14.3146 and the volume for the same is ETH 7496.1464.

What is Vee Con?
Vee Con is open to all Vee Friends token holders. Vee Con is a multi-day occasion that is only open to NFT holders. Your NFT will provide you with a three-year pass. Business, branding, concepts, creative thinking, entrepreneurship, innovative thinking, competition, as well as, of course, enjoyment will be the focus of the conference. Gary's priority is to create a positive atmosphere for his community, providing unprecedented access to information to all Vee Friends token holders in participation. If you do have two Vee Friends tokens, you have two VeeCon tickets. All dates as well as locations for Vee Con 2022, 2023, and 2024 would be declared at least 180 days before the event. Before May 5, 2022, the first VeeCon will indeed be held in North America.
Vee Friends Characters
Gary praises the human qualities represented by the characters. He concentrated on characteristics that he claims to believe would then bring happiness as well as success. He also developed characters based on parodies. Gary referred to them as friends since he chooses to believe that doing business with friends can indeed be enjoyable, and that you can create a community based on shared interests as well as encourage each other through companionship, kindness, as well as empathy. Gary tried to imagine, formed, as well as ended up drawing all 268 Vee Friends characters.
Token Organisation:
There seem to be 10,255 Vee Friends tokens in three main categories: Access, Gift, as well as Admission. Gary had also drawn as well as created 268 unique Vee Friends characters, as you'll see.
Admission Token:
Admission Tokens seem to be tokens with varying degrees of rareness as well as collectability. There really are 9,400 Admission Tokens available. The Admission tokens are distinct so there are distinct quantity levels inside every character type. Furthermore, Admission tokens, like with all VeeFriends tokens, come with a three-year pass to Vee Con.
Gift Token:
Vee Friends Gift tokens seem to be verifiable entry points into a gifting experience created by Gary as well as the Vee Friends team. There really are 555 gift tokens available. In addition, Vee Friends Gift tokens, as with all Vee Friends tokens, come with a three-year pass to VeeCon. The Vee Friends Gift tokens' additional underlying advantages would then end on May 4, 2024.
Access Tokens:
VeeFriends Access tokens seem to be redeemable as well as verifiable tokens that unlock one-of-a-kind experiences with Gary, including such going garage-saling, playing tennis, or going out to dinner. There really are 300 VeeFriends access tokens available. There are 210 that provide virtual access as well as 90 that provide in-person access. All 90 in-person access tokens seem to be 1 of 1 art tokens, which means they each have a one-of-a-kind as well as original token art. Furthermore, all VeeFriends access token holders, as with all VeeFriends token holders, start receiving a three-year VeeCon access pass. The VeeFriends access tokens' additional underlying advantages would then end on May 4, 2024.
Group Access is granted to 165 of these access tokens. Group Access is an experience in which token holders could use their token to spend some time with Gary as well as other token holders of Group Access.
One-to-one access is provided by 108 of these access tokens. One-to-one access is an experience in which VeeFriends token owners can redeem one-on-one time with Gary.
Competition access is granted to 22 of these access tokens. Competition access is a journey in which a VeeFriends token owner can redeem time competing in a game with Gary.
Scholarship Access is available on 5 of these access tokens. Scholarship access is an experience in which a respondent appears to apply to get to be a token owner and also has the opportunity to redeem training and mentorship from Gary as well as from his team of specialists.
What is the value of Gary Vee's "Vee Friends NFT"?
Vee Friends had a one-of-a-kind launch but then again not all 10,255 tokens were distributed at the same moment. Vee Friends, which had been scheduled to be released daily since May, have been auctioned off through a Dutch auction, enabling the site to gradually develop its global market.
Four months ago, the much more common Vee Friends were selling for slightly more than $1,000 on OpenSea. At the moment of typing, "the floor," or the lowest price at which the market is prepared to sell an item, is at least $35,253.97.
What makes the Vee Friends NFT collection so unique?
Whether or not users find them visually appealing, holders can state unequivocally that they want one of Gary Vee's 268 drawings. Each Vee Friends NFT will have a unique message as well as significance, as well as provide metadata for on-chain media storage. Gary's approach is based on creating access as well as serving his community. Vee Friends NFT is mostly about functionality as well as access, which means that each NFT will have varying levels of access as well as activities via the smart contract attached to each investment, offering them "utility" via metadata.
He had also spent the last 15 years conversing with hundreds of thousands of people; Vee Friends NFT will allow him to structure these interactions. The token serves as the key that allows you to enter Gary's world. NFTs are created using ERC-721 contracts that are implemented on the Ethereum blockchain technology. This really is the "gold standard" and also the most broadly supported virtual collectibles format.