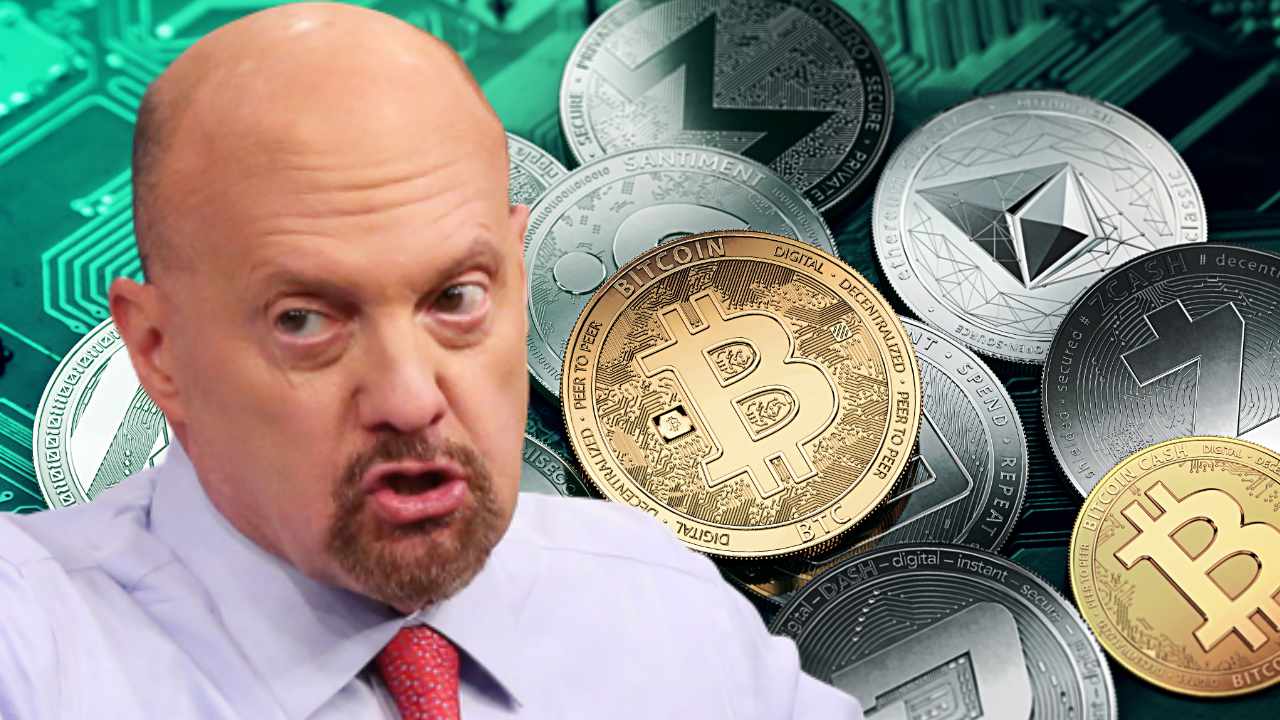 The host of Mad Money, Jim Cramer, claims that "With the immolation of crypto, the Fed's job is almost complete." He stressed that "one front in the war on inflation that's been an outstanding total victory for the Fed" is the battle against financial speculation.
Jim Cramer on Fed Policy, Inflation, Crypto
Jim Cramer discussed crypto and the Federal Reserve's fight against inflation on CNBC's Mad Money Thursday. Cramer is a former hedge fund manager who co-founded Thestreet.com, a financial news and literacy website.
He began by stating, "crypto does not hedge you against anything — at all," including stock prices, noting that it has recently performed even worse than the stock market. The Mad Money host called cryptocurrency "the last bastion of rampant speculation," noting that it is something "the Federal Reserve is trying to wipe out in order to tame inflation."
While acknowledging the Fed's efforts against inflation, he said, "we still have a lot of inflation there." He named housing, retail, commodities, transport, wages and financial inflation – noting that the latter is also known as speculation. The Mad Money host thinks the Fed won against every type of inflation he mentioned, except for wage inflation. "I think the Fed is starting to make real progress in fighting inflation, and I welcome that," Cramer said.
"There is one front in the war on inflation that's been an outstanding total victory for the Fed, and that's the battle against financial speculation," he asserted, elaborating:
With the crypto immolation, the Fed's job is almost done, but they don't seem to know it yet.
Cramer pointed out that the crypto sector has suffered major blows in recent weeks, citing that some major crypto companies are facing solvency crises while some are laying off employees. He cautioned investors about crypto lenders that offer "outrageous" returns.
The Mad Money host said:
I know miserable stock owners love company, but this crypto decline is the mother of all miseries, and I think it's a fitting coda for a horrible quarter.
"Cryptocurrencies of all kinds are still cascading with no real bottom in sight," Cramer claimed, noting that crypto "is the opposite of a stable storehold of value." He recently said that he expects bitcoin to fall to $12K.
Noting that wage inflation is the remaining battleground for the Fed, Cramer concluded: "The stock market is now reflecting a lot of bad news…but the Fed continues to dismantle the good news and it will continue to do so until until the unemployment rate starts to skyrocket, which I suspect will happen after a big rate hike, maybe 100 basis points.