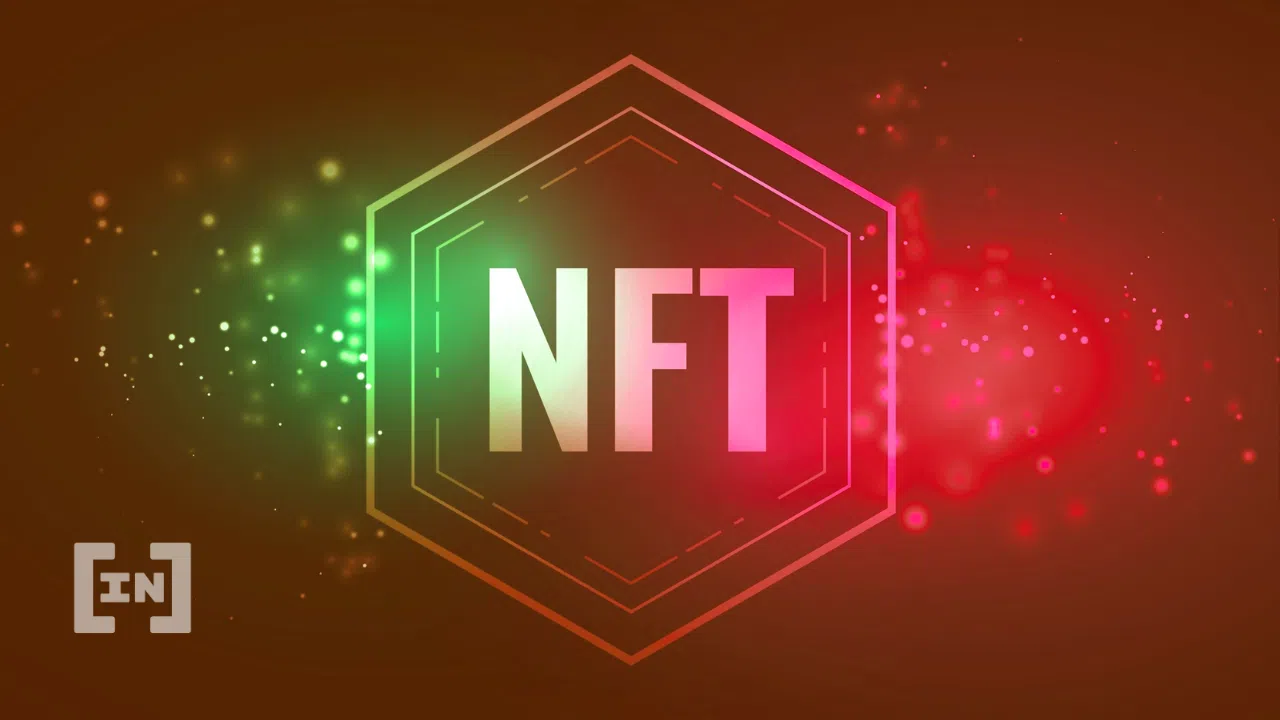 Despite a plunge in monthly sales volume, Otherdeed continues to reach new milestones with the latest making the non-fungible token the fastest to reach $1 billion in all-time sales.
According to Be, Otherdeed has become an essential digital collection since its launch on April 30, with total sales volume reaching nearly $1.01 billion.[In]crypto research.
The latest metric comes as a massive boost to the NFT sector which has seen decreased investor interest in recent months.
Otherdeed currently trails NBA Top Shot, Art Bloks, Mutant Ape Yacht Club (MAYC), Kryptopunks, Bored Ape Yacht Club (BAYC), and Axie Infinity in the ranks of all-time sales volume. However, in its three-month run, its sales have outpaced older projects such as WeFriends, Meebits, The Sandbox and Bored Ape Kennel Club.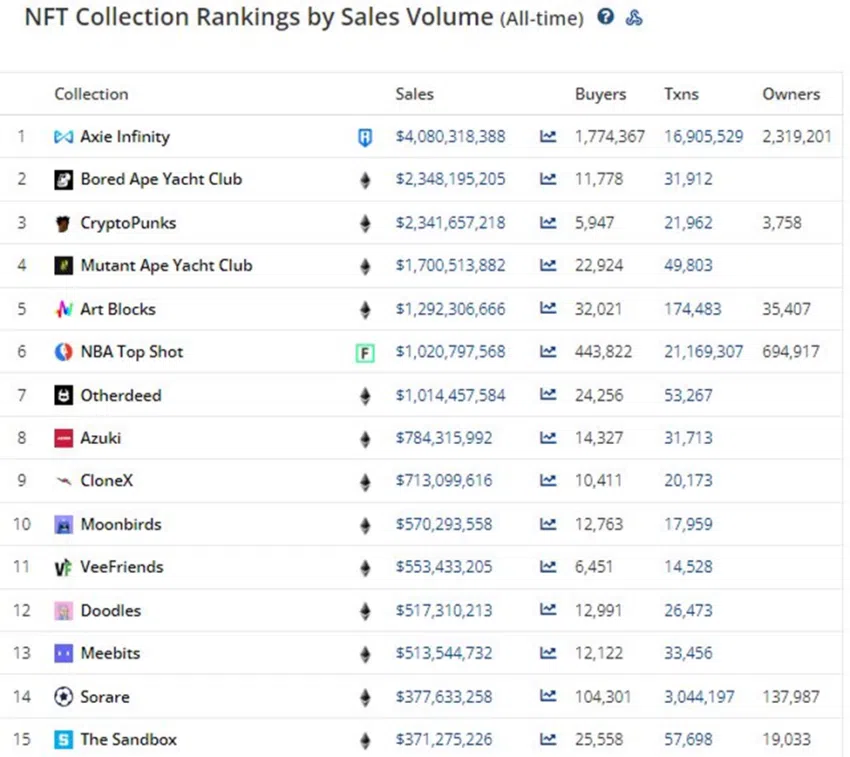 What is Otherdeed?
Otherdeed NFTs are a dynamic collection containing essential game elements that are part of the Otherside metaverse. Overall, the entire supply cap stands at 100,000.
On the day of its launch, 55,000 parcels of land were put up for sale, while 45,000 were reserved for Yuga Labs employees/partners and bored app NFT holders.
What contributed to the soaring Otherdeed sales volume?
When you assess the number of unique buyers from May, the spike in sales volume led to the NFTs soaring total transaction counts, with 20,541 unique buyers, and 42,098 transactions.
As of the end of the month, sales volume was approximately $943.71 million.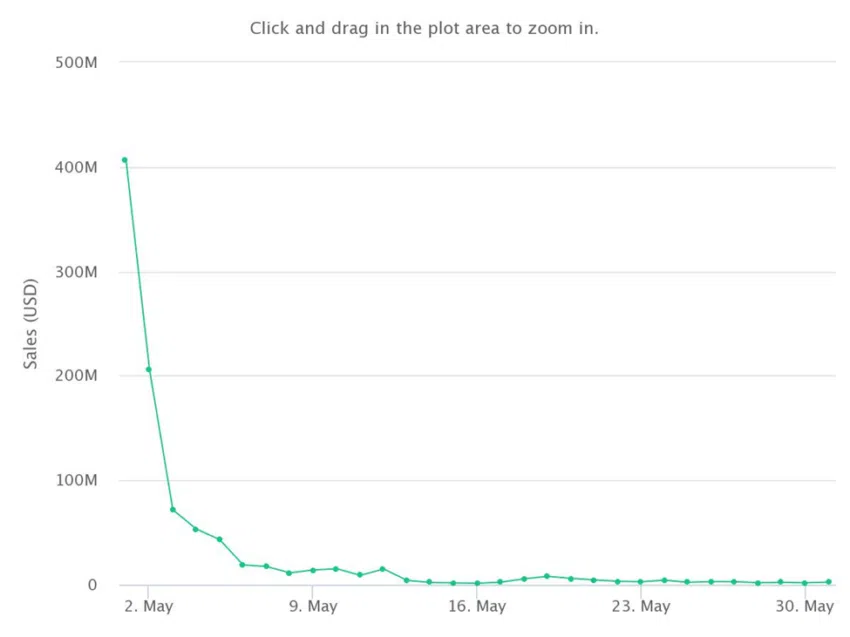 Despite the tumble in overall sales volume of digital collectibles and NFT marketplaces in June, Otherdeed saw 3,225 unique buyers which corresponded to 6,646 transactions. By the end of June, sales stood at around $40.55 million.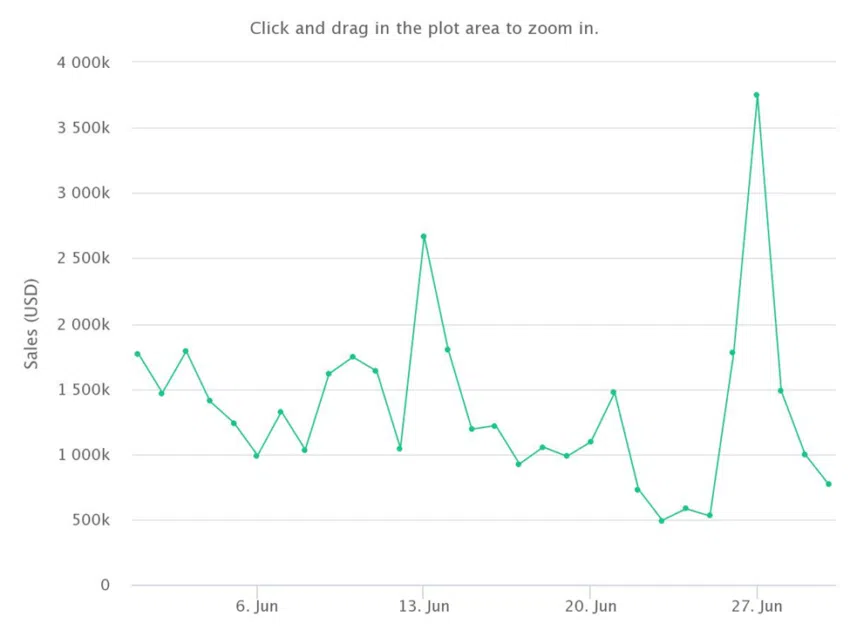 Although overall NFT volume was low in July, OtherDeed saw 2,483 unique buyers patronizing digital collectibles, and this resulted in 4,633 transactions. Other sales volume for July was $30.88 million.