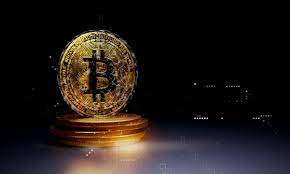 Despite the recent price increases for both bitcoin and ether, perhaps fueled by the Fed and the US President, Glassnode believes there're no clear signs of bear market trend reversals.
The analytics resource cited low transaction fees and a lack of new active addresses.
Recent BTC Pumps Were Fake?
Following several consecutive weeks of price slumps, bitcoin finally regained some ground last week and charted a 6-week high above $24,500. This came shortly after the US Federal Reserve increased the interest rates by 75 basis points, and the nation's president – Joe Biden – refused to admit the country had entered into a recession, despite the negative GDP quarters.
However, the asset failed to continue the upward move and bounced back below $23,000 earlier today. In its latest report on the state of the market, Glassnode attributed the decline to relatively low network usage.
This is evident from the network fees, which tend to spike when there're more users interacting on the largest blockchain (typically in bull markets) and fall back down in bear markets. Glassnode admitted that "we have not seen a notable uptick in fees yet."
Furthermore, the company reaffirmed its stance after discovering existing network activity shows "little inflow of new demand" except for a few brief spikes during major capitulation events.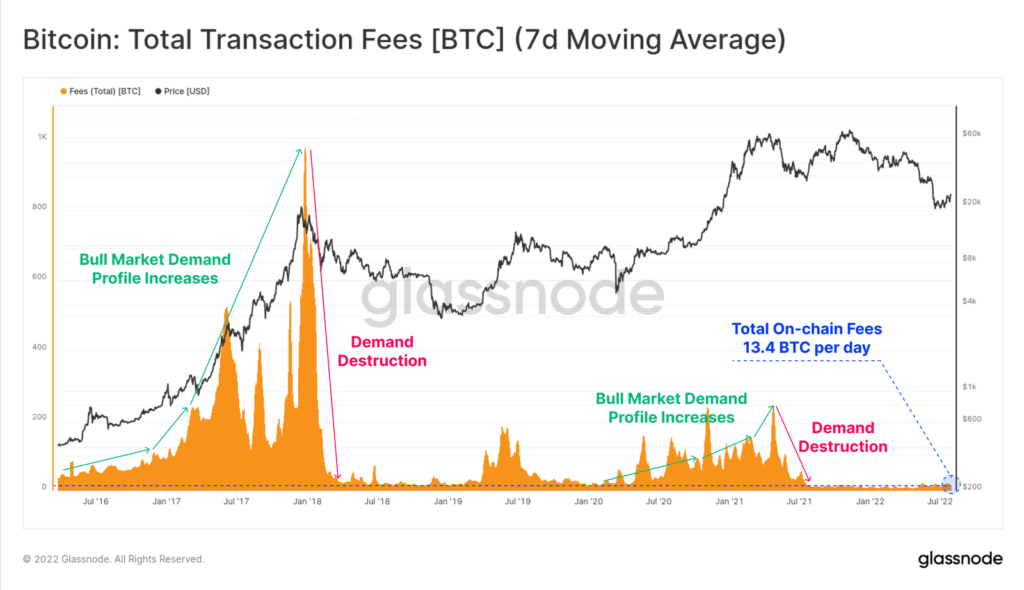 Moreover, the company reaffirmed its stance after exploring the current network activity, which shows "little influx of new demand" except for a few brief spikes during major capitulation events.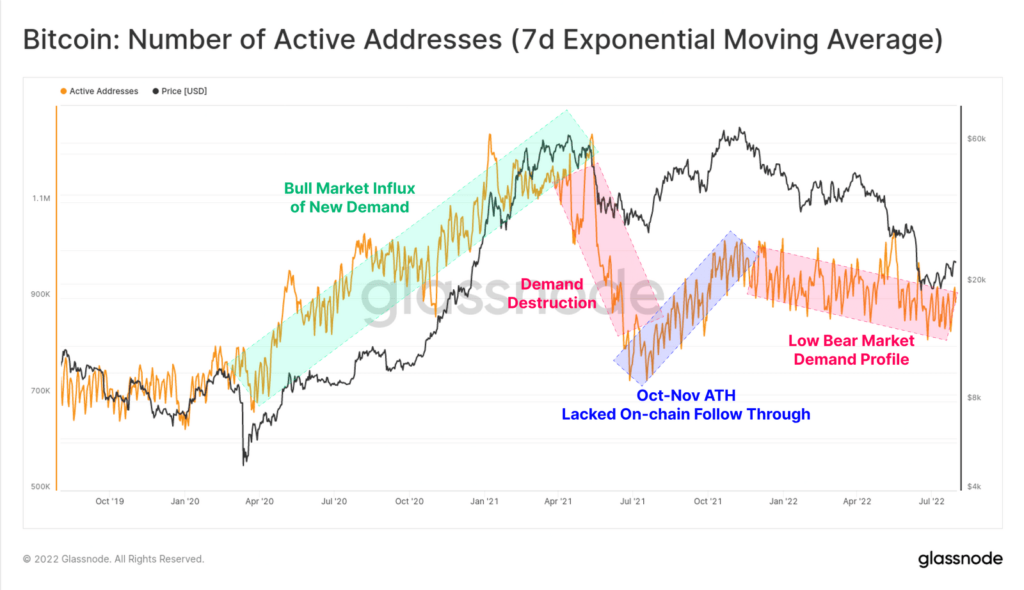 Ethereum fees suggest the same
If one can draw conclusions regarding the short-term price performance of the underlying asset based on network congestion and fees, then the situation for Ethereum looks quite similar.
As CryptoPotato reported yesterday, the gas fees paid on the second-largest blockchain have dropped to multi-month lows, with the average price being under $5.
This creates problems for the original cryptocurrency. This is because EIP-1559, implemented with the London hard fork last year, cannot burn enough ETH due to lack of network usage. Thus, the cryptocurrency has once again become highly inflationary.
Nevertheless, the ETH community hopes this will change soon as the Merge is supposed to take place in the next few months.