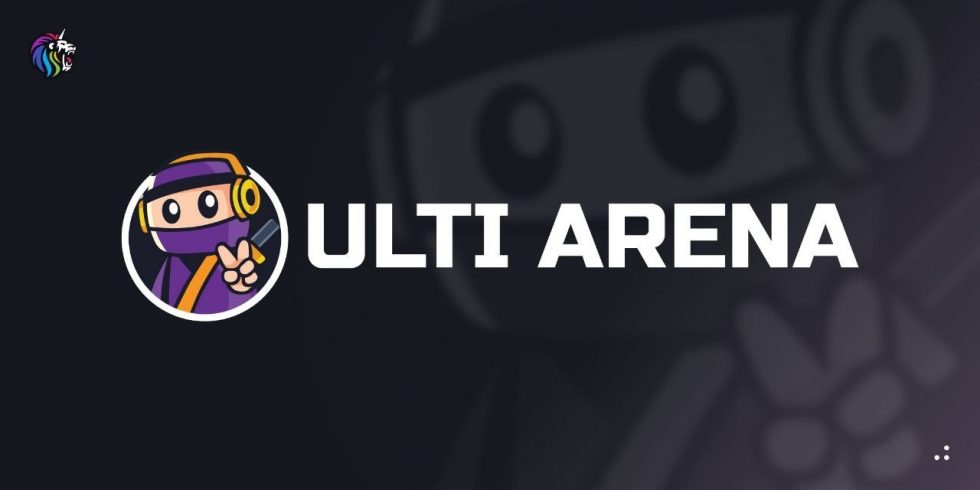 Ulti Arena (ULTI) is an NFT community and marketplace for artists, developers, freelancers and gaming professionals that is designed to empower artists and create opportunities for success. Ulti Arena is a place where artists can connect and present their work to friends, upcoming projects and game enthusiasts. Their platform offers all artists, creators and dreamers in the gaming industry an educational and inspiring snapshot of the blockchain.
What is Ulti Arena (ULTI)?
Ulti Arena is the first NFT marketplace for proof-of-play gaming assets, it solves the problem of traceability and exclusivity of all these assets. By implementing NFT — Non-Fungible Tokens, artists and developers can easily track the usage of their digital assets on the blockchain. It also creates new ways to earn: NFTs can be sold as unique pieces of art that cannot be reproduced and there is only one owner. Buyers can bid on exclusive game features, UI or music. Artists will be able to create their own showcases complete with customizable themes, colors and a unique URL! Developers can also discover artists through their portfolios. It will be much easier now to find a partner for the next indie game project or someone to join the AAA game development efforts.
In addition to catering to game artists and developers, players will also find something for themselves. like the Axie Infinity has shown (people in the Philippines make money playing), gambling can also produce passive income. At Ulti Arena, we are striving to create a thriving community of gaming enthusiasts. With discussion forums, users will be able to earn ULTI Tokens, which will be tradable on major cryptocurrency exchanges. An innovative proof-of-play concept will also provide a consensus mechanism for users to earn ULTI Tokens just by playing. The longer they play, the more ULTI Tokens will be generated for that particular player. Additionally, Ulti Arena will release its own Collectibe card game which will also use Proof of Gaming each card will be unique and 100% owned by the player. The game is called Ultimate Battle Arena.
Why DeFi Games?
The increasing proliferation of mobile phones and the easy availability of games on the Internet, along with innovations in hardware and software, are expected to have a positive impact on the growth of the global gaming market. Furthermore, the growing adoption of mobile and browser games, which offer free-to-play business models, is another trend that is gaining traction in the gaming market.
Furthermore, with the growing popularity of esports and multiplayer video game competitions among professional and amateur gamers, the gaming market is witnessing rapid growth across the world. Looking ahead, available statistics predict that the global gaming market will reach a value of $288,1 billion by 2026.
What is the Ulti Arena game?
Making your own game allows the community to really experience Play2Earn on another level. The team feels that crypto games are kind of boring. That's why they've partnered with highly regarded Game Studios to make it more exciting, allowing players to earn by playing. They chose the Trading Card genre, but ended up combining it with AFK Arena and Mobile Legends. The main game mechanics for Play2Earn.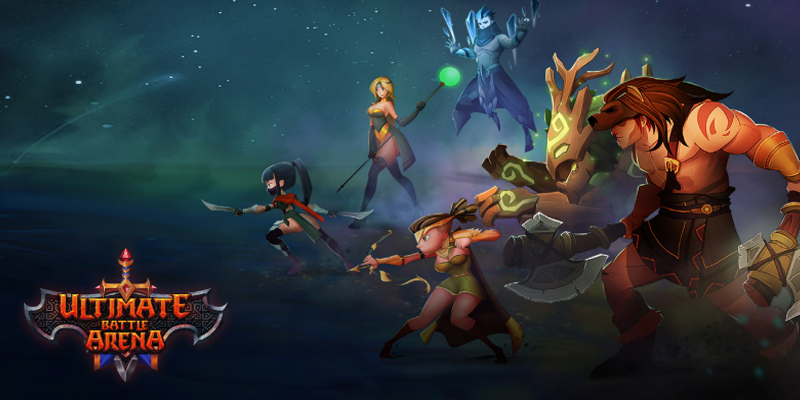 Choose your valiant 'Heroes' and represent them in combat. Each with special cards and playstyles, making each deck unique! Strategize, play cards and use your hero power to attack enemy targets. Strive to take control of the Battleboard Keep an eye on how you spend Mana. You'll need it to perform most of your actions. Use special cards, spells, weapons and secrets to disrupt your opponents. The goal? Destroy your enemy players' health and emerge victorious! Earn Benders of Valor (BOV) a new token that will be used to create new cards and a kind of in-game currency.
What is the Ulti Arena (ULTI) for?
Showcase your portfolio of assets, user interfaces and music – Ulti Arena allows game artists and developers to showcase their work and design by offering their website as a website for their portfolio. There, they can upload their assets and create an interface for potential viewers.
Set Up Their Website – Ulti Arena allows designers and developers to set up their websites where they can showcase their products, NFTs, prints, artwork, and 2D and 3D designs with beautiful predetermined themes.
Get Recognition – As Ulti Arena is a household name, these developers and designers can be easily recognized by game development companies.
Sell ​​Your Products – The Ulti Arena platform serves as an NFT marketplace for game designers and developers to sell their assets.
Community Interaction – With the Ulti Arena platform, developers can communicate freely with each other through discussion forums.
Learn – The Ulti Arena platform allows developers and designers to learn through webinars, courses and certifications.
Mining – Participants can earn ULTI Tokens through "Community Mining", that is, by participating in discussion forums and other social events. Also, they can win through Proof-of-Gaming consensus, in which the more users play, the more they earn ULTI Token.
Earn Rewards – By participating in community discussion forums, events, competitions and tournaments, players, artists and game developers will earn ULTI Tokens.
Staking and Farming – ULTI Tokens can be staked for special NFT rewards and also to get more ULTI tokens. ULTI-BNB Yield Farming requires staking to get NFT rewards or ULTIs.
Access to Benefits – The token grants participants access to an exclusive collection for owners of at least 10.000 ULTI tokens and the benefit of highlighting and promoting assets and merchandise on the NFT Marketplace. Also, the only way to access Proof of Gaming is by purchasing access with ULTI Tokens, and the only way to start playing Ultimate Battle Arena is by spending ULTI's to buy the new starter deck.
How is Ulti Arena (ULTI) unique?
Ulti Arena is trying to solve the underlying issues of game development and creation for game designers and developers. They aim to create a better way for developers to showcase their work by providing 2D and 3D assets, artwork, brushes, resources and tutorials. They also want to help artists make money by enabling sales on the NFT Marketplace and giving them the freedom to build their own website and profile, as well as the tools they need to create all of their creative work.
They also created a central repository to review and receive asset reviews, tutorials and community support and provided a platform for these developers to find the right projects or job offers from game companies, as well as interact with future players who will use their products, goods and creative assets/works. This, in turn, will increase the customer base on the NFT Marketplace and through Spaces with the support of tools to offer coupons, marketing, instant recognition, and enable collaboration on artwork (2D/3D assets) with outsiders.
ULTI token
Outstanding supply is not available and the maximum supply is 96.965.576.695 ULTI token. In the center of the entire platform will be the Tokens LAST There will be several ways in which ULTI token holders can benefit from Holding ULTIs: Artists, Developers Games will earn from selling NFTs through the marketplace, 30% of total revenue from NFT Marketplace, Proof of Games and Crypto Collectible Card Game will go towards Buy Back and Burn ULTI's, participating in community discussion forums, events, competitions, tournaments : Players, Artists and Game Developers will earn ULTI tokens. 6% tax – 2% burn, 2% reflection and 2% auto-LP
Deflationary Tokenomics: CEX transactions will be whitelisted and as such will be tax free (meaning trading on CoinTiger, BitMart etc. will not be taxed). the commission is subsequently distributed among all ULTI holders, The second component, 2% auto-LP is the commission that will be paid and then distributed to various liquidity pools in the DEX's (PancakeSwap, UniSwap, Quickswap among others), The third component – ​​2% is a token burn that occurs at the completion of each transaction. staking and Producing Agriculture.
ULTI tokens can be staked for special NFT rewards, ULTIs can also be staked to get ULTIs – APRs will depend on Staking period, Yield Farming includes staking ULTI-BNB to get NFT rewards or ULTIs, Access to exclusive collection for owners of at least 10.000 ULTI Tokens, Option to Feature and Promote Assets, Products on NFT Marketplace will only be available to ULTI Token Holders. Proof of game access. The only way to access Proof of Gaming is by purchasing access with ULTI Tokens, for each game, to "unlock" it and start Play2Earn, players will need to buy access with ULTI Tokens, there will be the possibility to exchange in-game items with ULTI tokens.
Bottom Line
Ulti Arena is a possibility for Game Artists to showcase their work, provide the tools to start their projects, enable sales through the NFT Market space, find job offers from developers or producers and much more! A way for Developers to discover artists/designers, collaborate and form future partnerships, gain interest in games or projects! An option for players to buy/sell NFTs, view portfolios of game assets/UIs/music from their favorite games, participate in discussion forums, participate in tournaments and win prizes!