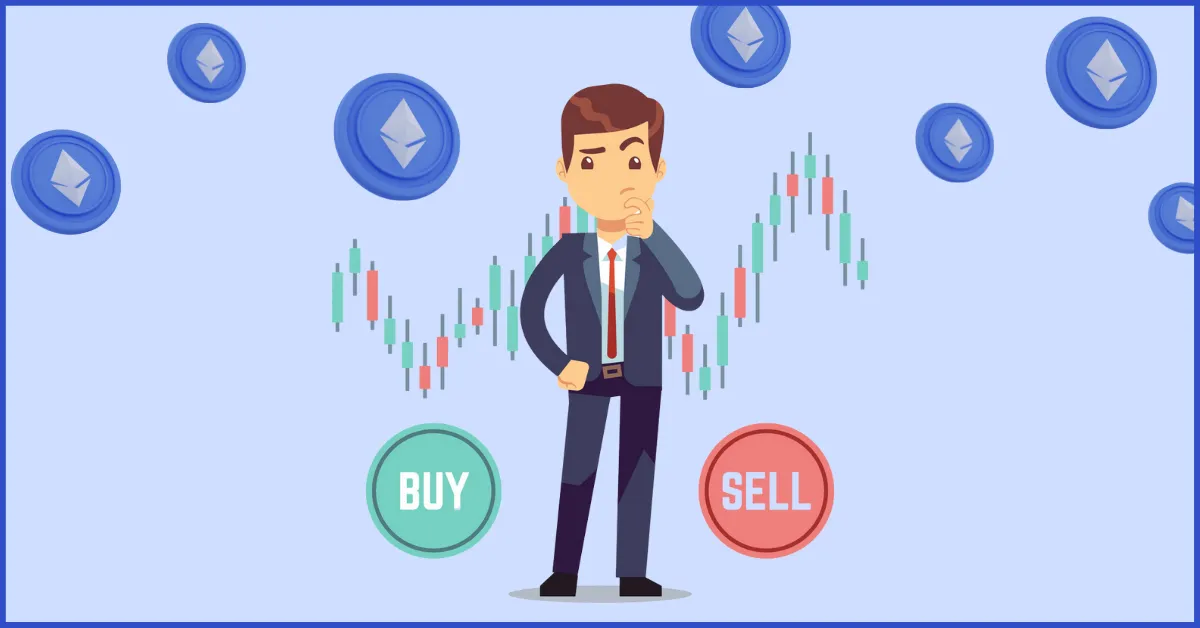 The bears appear to have not spared the second-largest crypto despite the successful implementation of the Ethereum Merger. The price had surged high to reach $1800 ahead of the merger, while a steep drop dragged the price down heavily. Ever since then, the ETH price is experiencing an acute selling pressure that compelled the price to slice down the crucial support levels over the past weekend.
Although it is believed that there will be a slight correction in the prices, but the technicals are not looking in favor of the upside. The chart pattern suggests that the asset is due for yet another leg down and may test the $1000 or even lower levels very soon. Additionally, as the FOMC meeting nears, the broader crypto market could come under extreme selling pressure.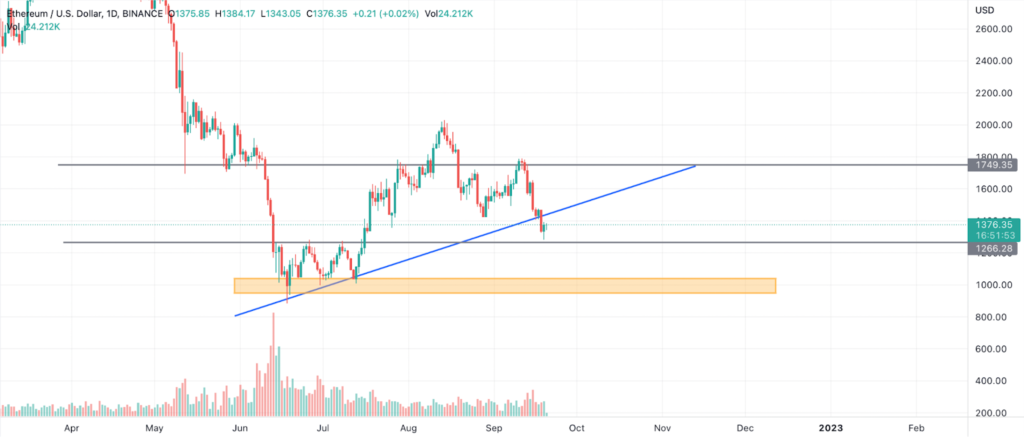 Ethereum price with the recent price action has dropped below the crucial trend line, it followed since it rebounded from the yearly lows. Luckily, the price managed to rebound from the levels just above the lower support, while the bears continue to mount significant selling pressure. Therefore, the possibility of a lower price action emerges as the technicals continue to flash bearish signals.
While the RSI has not recovered from the lower support, the MACD is showing a revival of bearish pressure. Furthermore, the strength of the ETH price rally also appears to be weak, and hence no specific uptrend can be expected until the end of September.
By not being impacted by any external factor, ETH price shows it of being independent but the market sentiments continue to impact. In the coming days, the second-largest crypto, Ethereum is expected to maintain a slow yet steady upswing that may prevent excessive price drain. But for now, a descending trend appears to be imminent.