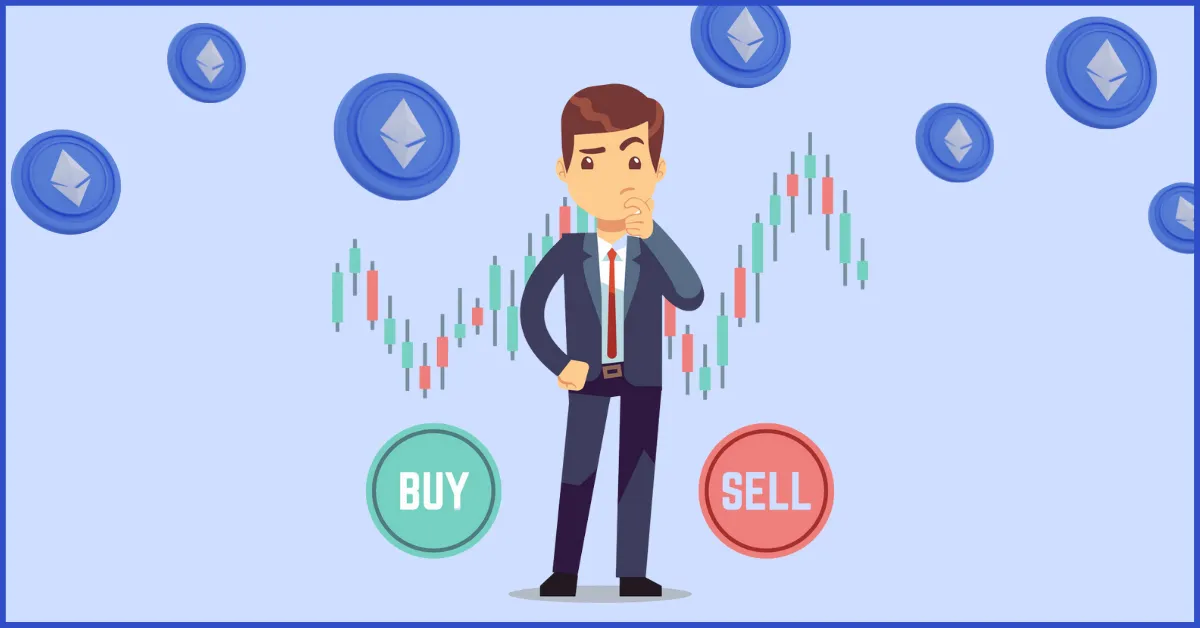 The crypto market has witnessed several impactful events that have plunged multiple digital assets to the bottom. From the last few weeks, there has been intense selling pressure in the global crypto market due to the sudden collapse of FTX, which forced investors to liquidate massive positions and exit the market due to unpredictable price fluctuations. The 2nd largest cryptocurrency, Ethereum, accelerates its bearish bloodbath as its price seems to be impacted mainly by massive fund movements by whale holders.
ETH Price Plunges As Dormant Whales Wake Up!
The collapse of FTX is not the only reason preventing Ethereum from moving upwards as the FTX hacker plays a key role in controlling the ETH price. FTX Drainer addresses hold millions of dollars worth of ETH, enough to drive the asset down to its worst-ever price level.
Coinpedia reported that the FTX hacker who stole over $600 million from the crashed crypto exchange is continuously swapping stolen Ethereum for cash-out purposes. Recently, blockchain tracker, PeckShieldAlert, reported that the hacker swapped around 15K Ethereum (~$16.78 million) in exchange for renBTC, which further converted into 1023.64 Bitcoin.
In addition, LookinTouchchain, an on-chain data provider, mentioned An Ethereum address that had been inactive for almost two years has recently made large movements of ETH holdings. Inactive address has moved 720K ETH (~$817 million) to a new wallet address, indicating plans for a massive sell-off.
Moreover, Whale Alert tracked a movement of 400K Ethereum from several crypto exchanges and individuals amid the dump situation. According to on-chain data, whales moved over 300K Ethereum from the crypto exchange Upbit to different wallets.
Ethereum Could Be Falling Into Extreme Fear Zone
Following the massive liquidation of Ethereum, the asset is trading in a significant fear zone, which could soon lead to a sharp decline on the ETH price chart. Crypto strategist with the pseudonym, 0xStacker, Predicted If the current selling pressure continues, Ethereum could drop further towards $1,015. If the bears take control of Ethereum, its price could decline further and find support at $840.
However, the analyst believes this price momentum can be an excellent opportunity to invest in DCA (Dollar Cost Averaging) to pull out a significant profit in the upcoming bull run.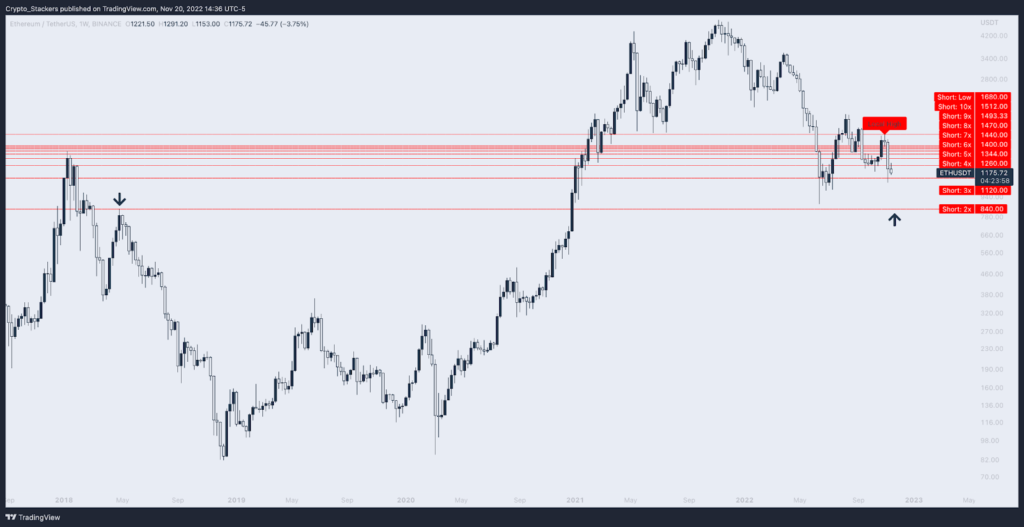 Amid the ongoing dump, DeFi activity on Ethereum has dropped sharply as DeFiLama showed that the total value locked (TVL) in DApps on Ethereum decreased by 4% to $23.8 billion.

Moreover, on-chain analyst firm, Coinglass reported that $40 million worth of ETH future trades (long position) were liquidated in the last 24 hours, which is expected to come after a significant loss for ETH traders during the turmoil.
At the time of writing, Ethereum is trading at $1,114, down more than 5% from yesterday's performance. The RSI-14 has declined sharply to the 34-level as Ethereum is trading below its long-term consolidation zone after breaking the $1,181 barrier.
If the FTX hacker cashes out all his ETH holdings, Ethereum may continue its death rally further and drop below its crucial support zone of $1,075. After that, the ETH price will likely stabilize near $900 before igniting a fresh surge by the beginning of 2023.