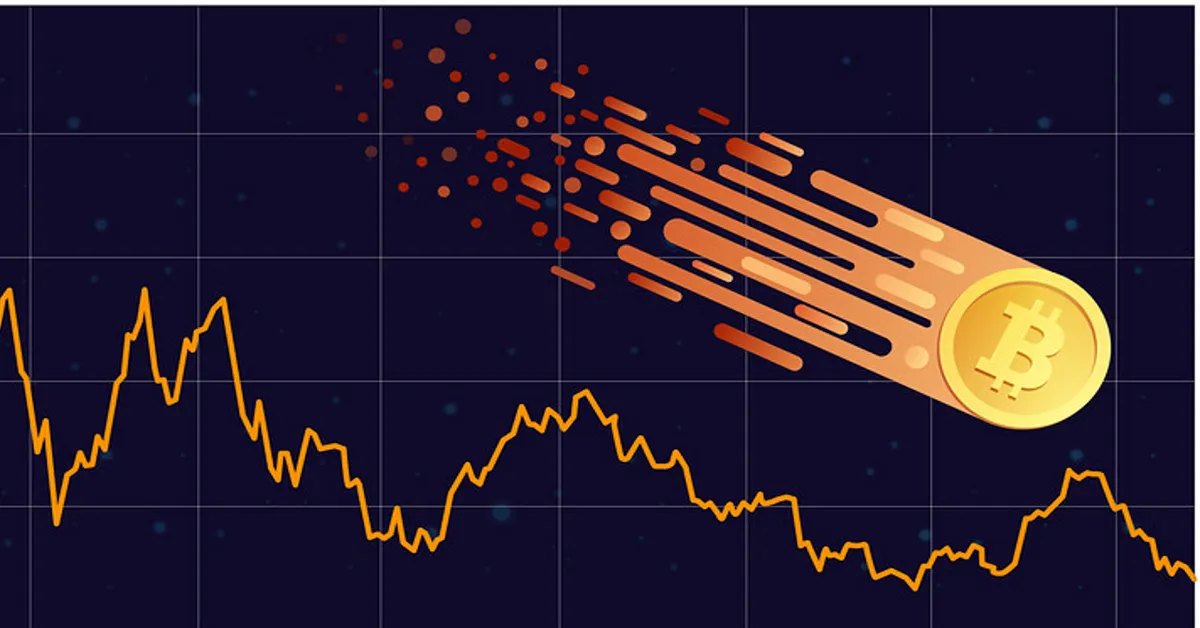 The bitcoin price is heading to form new bottoms, as after rebounding a couple of times, it dropped below $16,000 and formed new yearly lows at $15,476. The capitulation period, which is speculated to have begun with the fresh sell-offs, is expected to drag the BTC price lower as the MVRV ratio has plunged below 0.6.
In the past decade, the ratio has fallen to these levels only twice, in January 2015 and December 2018. Meanwhile, capitulation appears overbought, but a bullish reversal from below appears more likely.
With the recent drop in the prices, the traders are experiencing huge losses and they may be compelled to liquidate their assets at a loss. As per the on-chain data provider, Santiment, the network has recorded the lowest amount of BTC transactions in Profit since 2019.
The BTC ratio of profit to loss of daily on-chain transaction volume has declined from levels within a positive range to -0.390. Meanwhile, the ETH ratio has also dropped to -0.30, indicating that traders are currently facing heavy losses.
The BTC long-term holders were at loss for a pretty long-time. However, the rise in the BTC hash rate, which marked new highs, has made it more difficult for the miners to sustain. The Bitcoin hash rate, which determines the total computing power required to mine and process the transactions on the blockchain, has marked new highs.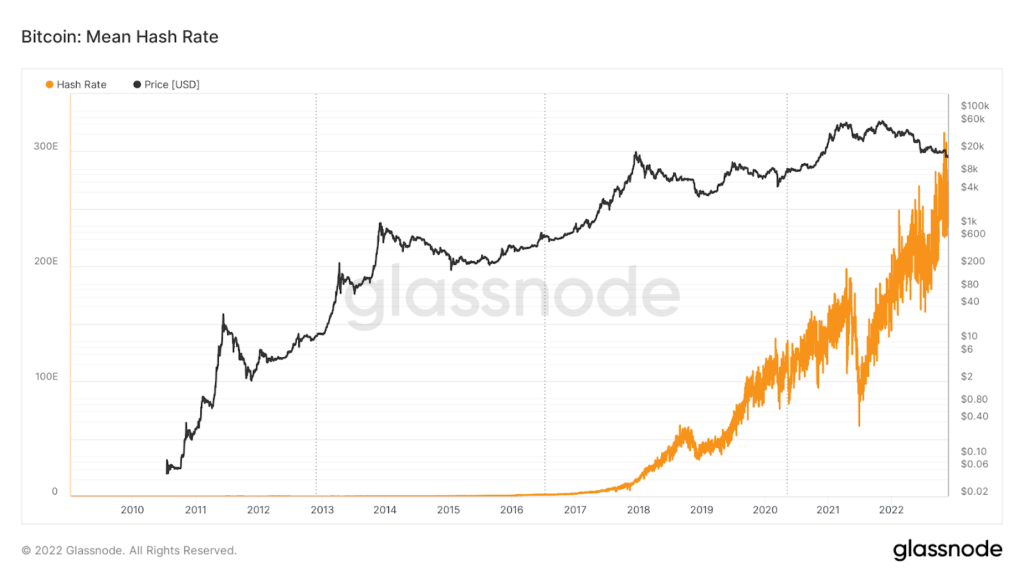 With the BTC hash rate rising to 316 TH/s, miners may now be facing real pressure as they appear to be getting scammed at the current prices. Therefore, many may be forced to sell their holdings to compensate for the mining activities.
Collectively, Bitcoin's (BTC) price appears to be in extreme danger as all the technical & on-chain indicators point toward a bearish close for the month. Meanwhile, some volatility may be expected as the trade approaches the end of the yearly trade, but if the bulls remain aloof, the price may eventually mark a bearish close for the year 2022.