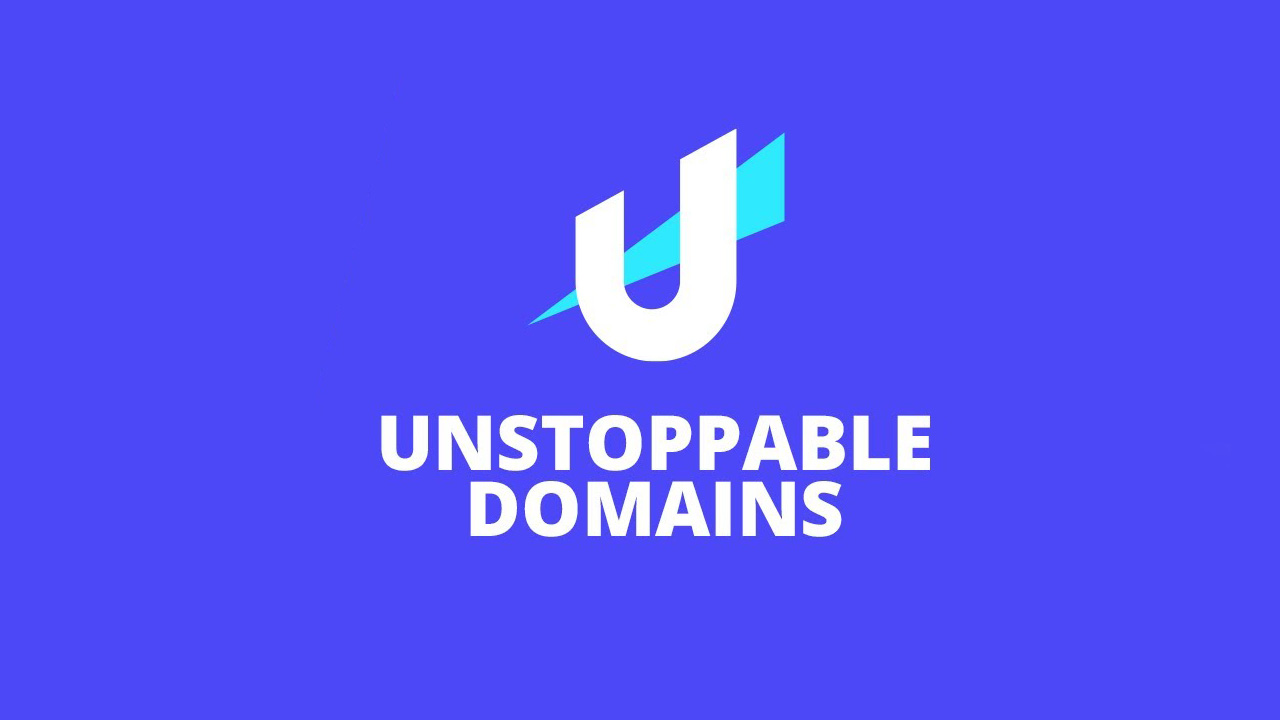 There always seem to be a lot of disputes and disagreements when it comes to what updates and changes need to happen to which crypto networks and why. But if there is one update needed for the entire crypto space that I think we can all agree on, it is that we all need an easier way to interact with crypto addresses and be confident of where we are sending crypto transactions, not to mention an easier way to share our public receiving addresses to others wanting to send us crypto.
Unstoppable Domains Addresses The Problem
As you likely already know, crypto transactions are irreversible. So, when you send crypto to that 42-character, ridiculously long ERC-20 address and heaven forbid you mess up one character, you could be sending your precious crypto into oblivion never to be seen again. We all know the painstaking moments between when you send crypto, to when it arrives at the destination, praying to the crypto gods that the address was correct.
The reverse is also true, say someone wants to send you some crypto and they mess up even a single digit, good luck asking them to resend more after they just lost their funds. This is hugely troublesome, especially if you are trying to run a business and are relying on crypto payments, with your customers all running the risk of entering your crypto-receiving address incorrectly.
I know what you are probably thinking, "dude, just copy and paste the address… not that hard." You are right, but that opens up another issue and that is the rise of clipboard-hacking software. Thousands of people have lost funds as they copy a crypto address that they want to send funds to, not knowing they have malicious malware hidden on their device. Then when they go to paste the crypto address they copied, the address gets automatically changed to the receiving address of a devious and dastardly hacker's wallet. Those Scoundrels! That is why it is important to ALWAYS double-check the address even when copying and pasting to make sure it was pasted correctly.
What are Crypto Domains?
Crypto, aka Blockchain domains, are a really fascinating development in the decentralized world. They have the ability to change the way we think about traditional ".com" domains and how they relate to online real estate. Crypto domains add a level of transparency, functionality and security to traditional domain names, a true evolution in domain name technology.
The leader in the blockchain domain space is Unstoppable Domains who build domain names using blockchain technology. This means that each domain is a unique, non-fungible token (NFT) that gets stored inside of a user's cryptocurrency wallet instead of with a traditional centralized website registrar such as GoDaddy.
Unstoppable Domains is a San Francisco-based company formed in 2018 and was founded by Mathew Gould who is the current CEO. Matthew saw the need for interactions with crypto addresses needing to be easier while also providing a way to support a similar function to how DNS systems created a solution so that internet users did not have to learn and memorize IP addresses for traditional websites. Unstoppable Domains have since been making massive advancements in the world of crypto domains.
How Does Unstoppable Domains Work?
As mentioned, blockchain domains aren't stored on a server like traditional domains, they are held in the public registry on publicly accessible blockchains. Unstoppable Domains Co-Founder Brad Kam sums it up by describing crypto domains as, "Your username for Crypto." Users can choose from any available crypto domain which can essentially be any name or word and followed by: .crypto, .zil, .coin, .wallet, .bitcoin, .x, .888, .nft, .dao and .blockchain.
I myself have acquired tayler88.crypto and that is fantastic as I can tell people to send any of the top ten crypto tokens there plus others that I have added regardless of the network and the funds are deposited easily and conveniently into my crypto wallet.
Unstoppable Domains currently supports over 240 different tokens with thousands of ERC20 and BSC tokens also being supported. The fact that Unstoppable Domains is chain agnostic and can support tokens on different networks is a huge game-changer.
A full list of supported assets can be found on the Unstoppable Domains Asset Support Page. Crypto domains will also become more prevalent as blockchain gaming rises in adoption as all those NFTs you can earn, buy and create can be identified in-game and inside of metaverses with your crypto domain acting like your gamer tag. I would way rather have my character running around and shooting things with a cool crypto gamer tag that my teammates could call me by instead of running around with a name that is just a 42-character long string of gibberish.
Unstoppable Domains Makes it Easy
The team at Unstoppable Domains has made the entire process really easy. I won't go into the step-by-step guide on how to set it up as Guy has already done that for you in his video on how to set up Unstoppable Domains, but what I will say is that I have gone through the process myself and found it very straightforward and I was able to get it all set up and running in less than an hour.
All you need to do is search for the domain name you want and check to see if it is available. The price of the domains range between $10 to well over $1000 dollars depending on how common the wording is and its popularity. I was able to scoop mine up for around $15 dollars using the Coin Bureau discount link, a great deal for a lifetime blockchain domain name!
Unstoppable Domains Fees
Oh Ethereum, will you ever give us a break with those gas fees? Once you purchase your domain name you will need to pay the network fee to mint the domain name. While Eth gas fees may get you down, the team over at Unstoppable Domains have partnered with Polygon to support fee-free minting!
That's right, users can choose to mint their blockchain domain on either the Ethereum network or for free on the Polygon network which is a nice break for the wallet. Other than the cost to purchase the domain name and the gas cost to mint it should you choose Ethereum, there are no monthly subscription, renewal, or any other fees you will need to pay, it's yours for life!
Unstoppable Domains accepts payments with credit card, PayPal, and of course, crypto, which is awesome. Users will need to connect a wallet either by using Metamask, MyEtherWallet, Coinbase Wallet or Wallet Connect which works with dozens of wallets to connect their wallet to Unstoppable Domains and approve the minting transaction and cover any network fees. For users who choose to mint on Polygon and have not already set their Metamask up to support the Polygon network, that can be a bit tricky the first time so I have included a step-by-step guide on how to add the Polygon network to Metamask for you.
Supported Applications
As we are still in the very early days of crypto domains, not every app and exchange supports sending or receiving to crypto domains yet, but they will! The list of supported companies and applications is quickly growing and already include major exchanges such as OKEx, Okcoin, wallets such as Trust Wallet, Huobi Wallet, Bitcoin.com Wallet, and NFT marketplaces like OpenSea.
Unstoppable Domains has also been integrated into the ever-popular Brave Browser. You can find out more about the Unstoppable Domains Brave browser integration a find a full list of Unstoppable Domains supported applications.
Build and Connect Websites
The same domain that users use to receive crypto also enables them to build, connect and integrate websites and apps on top of the domain. All this sounds quite technical but the team at Unstoppable Domains have actually provided some great tools and templates to get started that anyone can use. Unstoppable Domains currently offer free templates for the following categories:
Personal use
For Sale
Coming Soon
Blogging
When building a website, Unstoppable Domains will assist in the storage of it with the decentralized storage network InterPlanetary File System (IPFS) with one click. Advanced users can build the site from scratch and manually link the IPFS has through the Unstoppable Domains user interface.
Decentralized websites built on the blockchain are viewable natively in the Brave and Opera web browsers, or through Chrome, Firefox and Edge for users who install the Unstoppable Domains browser extension.
Pros and Cons of Unstoppable Domains:
Unstoppable Domains Pros:
Many domain names are available for a very low one-time fee
Easy to set up
It is self-custodial, full ownership until you choose to sell or dispose of it
Can be used to send/receive crypto and/or as a website domain name, simplifying how we interact with crypto
Replaces complicated public keys/addresses with human-readable and memorable names
Censorship-resistant domain names
Unstoppable Domains Cons:
Some premium domains can come at a high cost
Some domain names are pre-sale only or reserved
It is unknown whether or not crypto domain names will achieve mainstream adoption
Bottom Line
In the words of Guy, "Long-string crypto addresses are so last year," and I couldn't agree more. Not only are blockchain domains easier to remember, but feature so much versatility and utility as they can be used for both linking crypto addresses to names and hosting web content for the inevitable evolution to Web 3.0. Blockchain domain names are becoming a hot commodity as their use cases are being realized more and more with companies and individuals both jumping on board and purchasing them at accelerated rates.
If crypto reaches mainstream adoption, and Web 3.0 is built on blockchain, it is likely that everyone will someday have a blockchain domain name associated with them, much like how nearly everybody has a phone number or an email address associated with them today. These blockchain domains are likely to become our very identities in metaverses and online and may become the main way in which businesses collect payments.