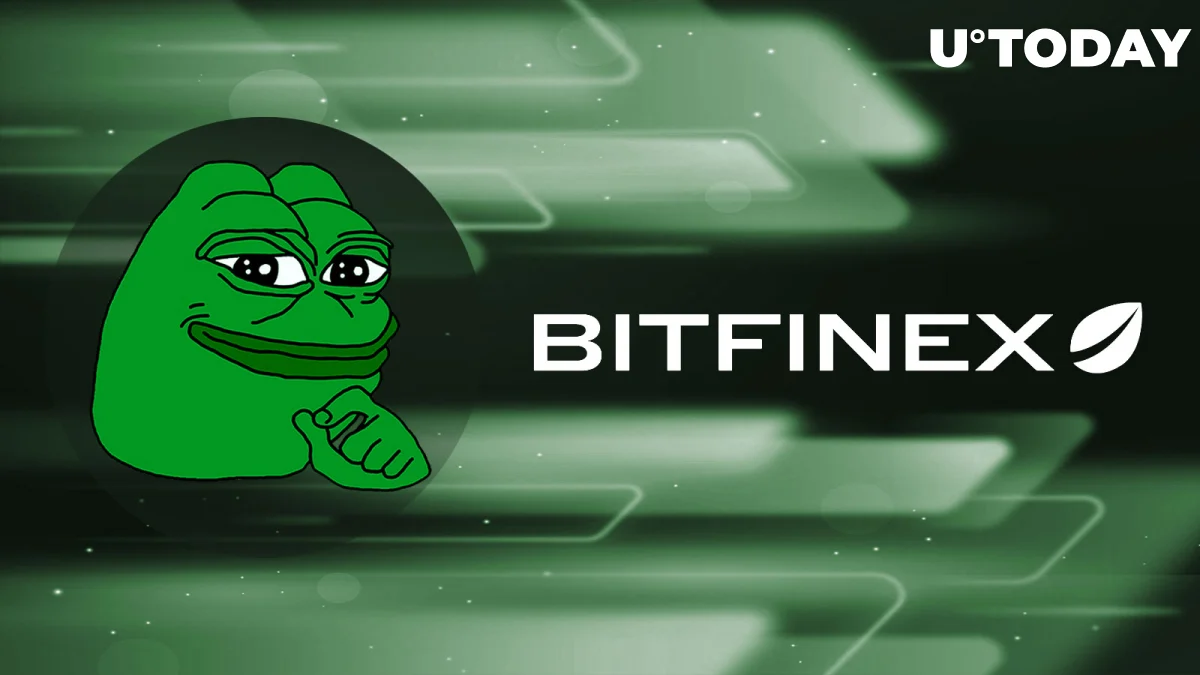 Bitfinex, a well-known exchange for digital assets that provides a range of cutting-edge trading tools and services, has formally declared its plan to launch the Pepe (PEPE) token, an homage to the well-known online meme Pepe the Frog.
The meme currency was developed in April 2023 and rapidly became well-known because of its distinctive characteristics, including a no-tax policy, a burn mechanism to ensure scarcity, and a redistributive structure.
"The popularity of memecoins is soaring. Henry Child, Head of Tokens at Bitfinex, expressed his excitement about adding PEPE tokens to the ecosystem.
This breakthrough represents an important milestone in the acceptance of PEPE by the general public.
Beginning about 10 a.m. UTC on May 22, Bitfinex will accept deposits for PEPE, and trading will start two days later.
The currency may be exchanged for dollars or the Tether (USDT) token. To be clear, US citizens are not permitted to hold, own, or manage an account on Bitfinex's platform.
According to U.Today, another well-known cryptocurrency exchange, Kraken, has also included PEPE to its selection.
The inclusion of PEPE on Bitfinex and Kraken continues a trend that has seen access to the well-known memecoin made available on prominent exchanges including Binance, OKX, Bitget, and KuCoin.
With slightly over 30% of the trading volume for PEPE, Binance now has the greatest market share.
The introduction of tokens like PEPE emphasises the expanding investment in and interest in memecoins.