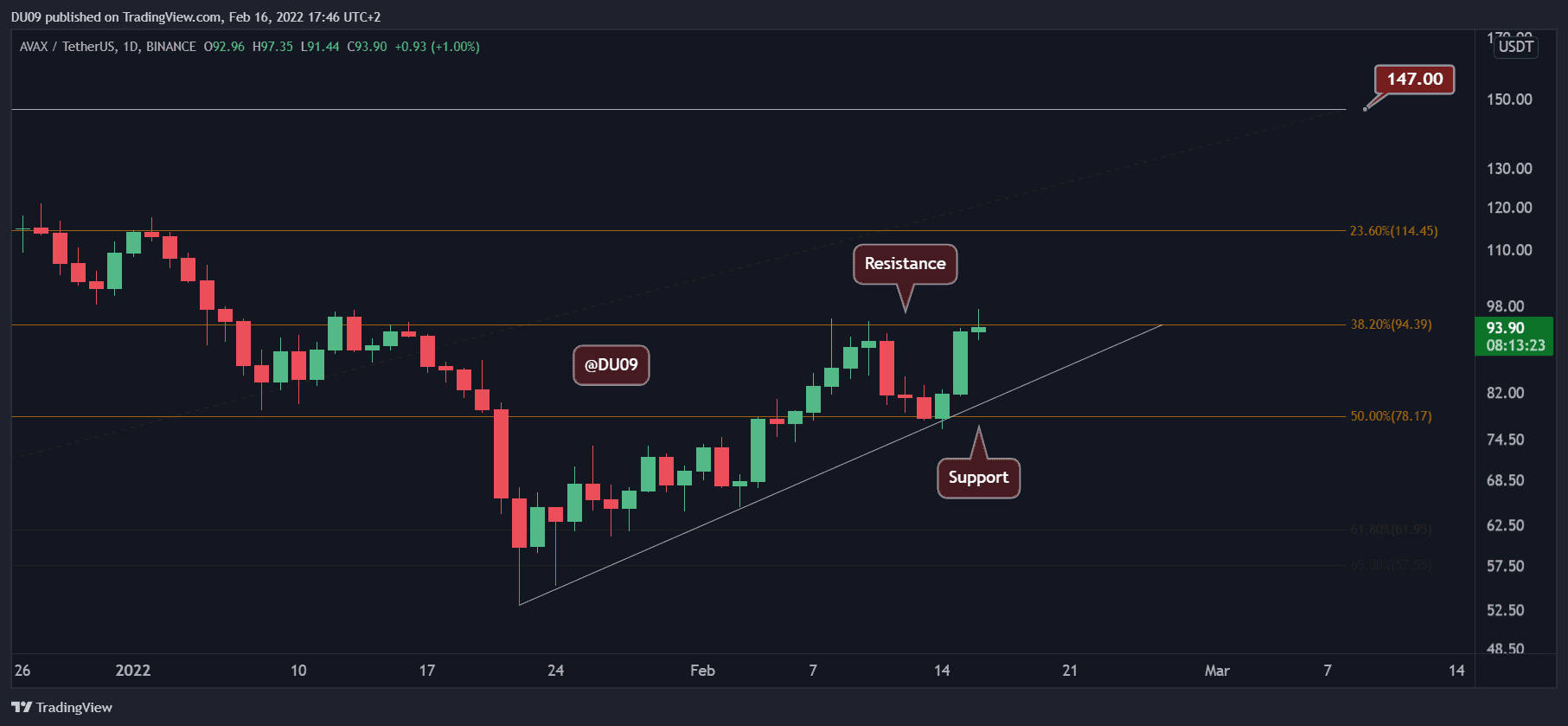 Main levels of support: $78
Key Resistance Levels: $95, $115
AVAX has fared much better than the broader market, with a price increase of 25% over the past two days after hitting key support at $78. Now, the price has rallied to the key resistance at $95, where it is struggling higher. If unsuccessful, AVAX can fall to around $80 and keep the uptrend intact.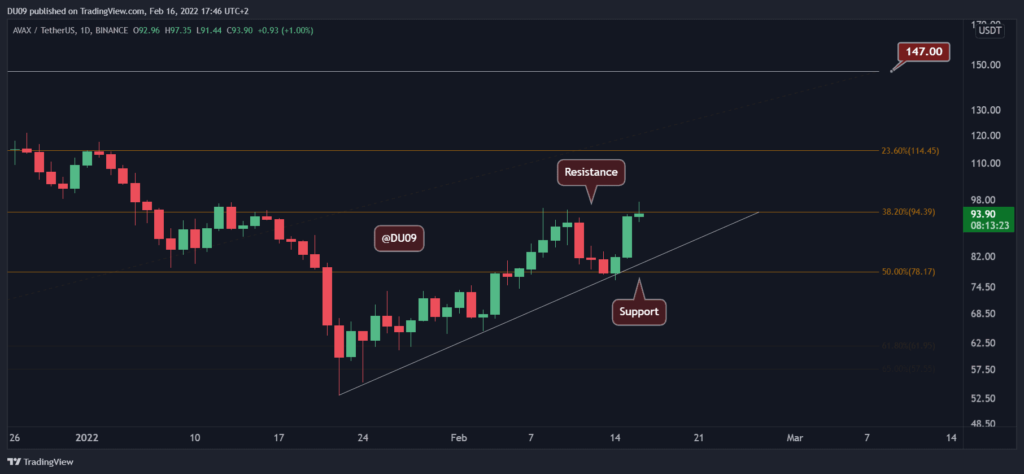 Technical Indicators
Trading Volume: The volume in the past few days was considerable and has pushed the price to almost $100.
IRS: The daily RSI failed to reach a higher high against the price, which may indicate a bearish divergence. It is crucial for the price to rise, otherwise it could be a warning sign for the bulls that the bears may resurface.
MACD: The MACD on the daily is bullish, and the histogram is back at making higher highs. This is good news for bulls.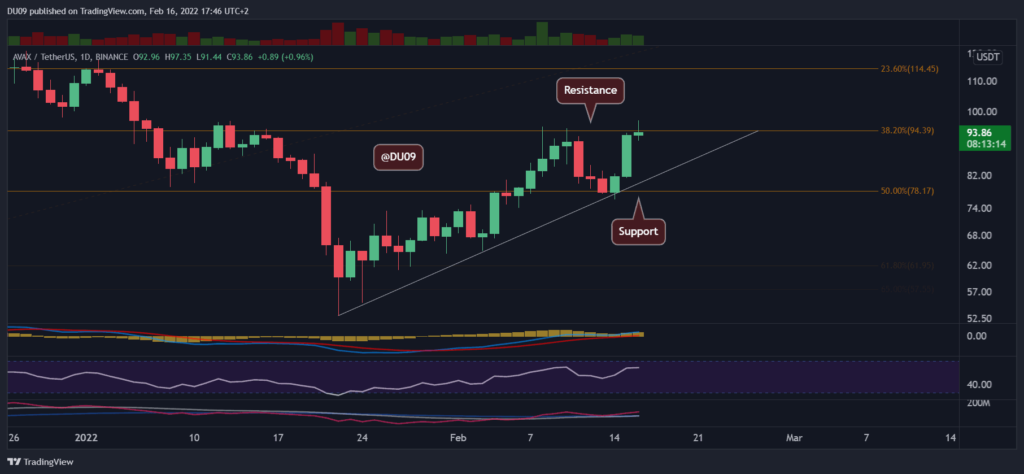 bias
The bias for AVAX is bullish in the short term. However, the $100 level is an important resistance to consider, and it is essential to be vigilant as the price approaches it.
Short-Term Price Prediction for AVAX
The indicators are generally bullish, and if the volume continues to remain high, then AVAX has a great shot at moving past the key resistance and achieving a three-digit valuation at over $100 again. If successful, the next key resistance will be found at $115.