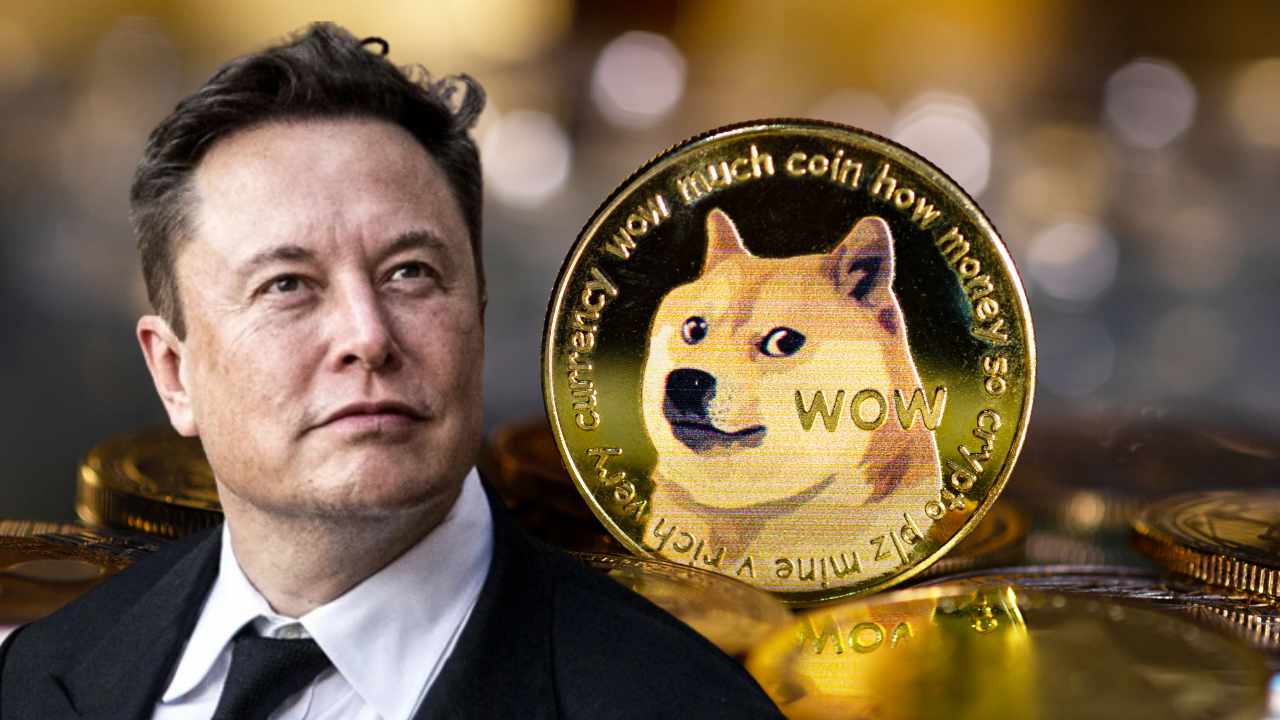 Tesla and Spacex CEO Elon Musk says that dogecoin has potential as a currency. However, his Twitter buyout deal has been put on hold "pending details supporting calculation that spam/fake accounts do indeed represent less than 5% of users."
Elon Musk says Dogecoin has potential as a currency
Tesla CEO Elon Musk has made another upbeat statement about the meme cryptocurrency dogecoin (DOGE) despite massive sell-offs in the crypto market.
Musk affirmed that dogecoin "has potential as a currency." His tweet was in response to a comment by dogecoin co-creator Billy Markus, who said that the reason he likes the meme cryptocurrency is because "it knows it is stupid."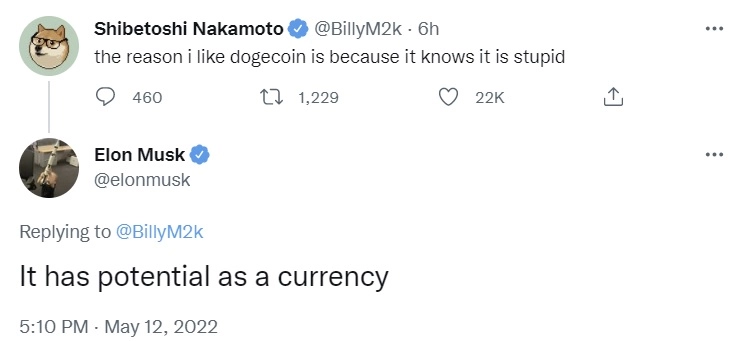 The Tesla CEO's tweet reiterated his previous statement that DOGE is the best crypto for transactions. In contrast, he said bitcoin is better suited as a store of value. Musk, who is known in the crypto community as Dogefather, also said dogecoin is "the people's crypto."
A longtime supporter of DOGE, Musk tweeted in April 2019: "Dogecoin might be my fav cryptocurrency. It's pretty cool." The Tesla boss also revealed that he personally owns dogecoin in addition to bitcoin and ether.
Musk's Twitter deal is on hold
The Tesla boss offered to buy Twitter for around $44 billion, which the social media company agreed to. Since then, he has discussed various ways to improve the platform.
However, Musk announced Friday that his Twitter buyout deal has now been put on hold, tweeting:
Twitter deal temporarily on hold pending details supporting calculation that spam/fake accounts actually represent less than 5% of users
Nonetheless, he added that he is "Still committed to [the] acquisition."
One of the biggest problems it tries to solve is with cryptocurrency spambots. Musk called it "the most annoying issue on Twitter." Shark Tank star and NBA Dallas Mavericks owner Mark Cuban has suggested using dogecoin as a solution to the Twitter spambot problem. Musk responded by saying it was "not a bad idea". He also indicated that dogecoin could be accepted for the Twitter Blue service.