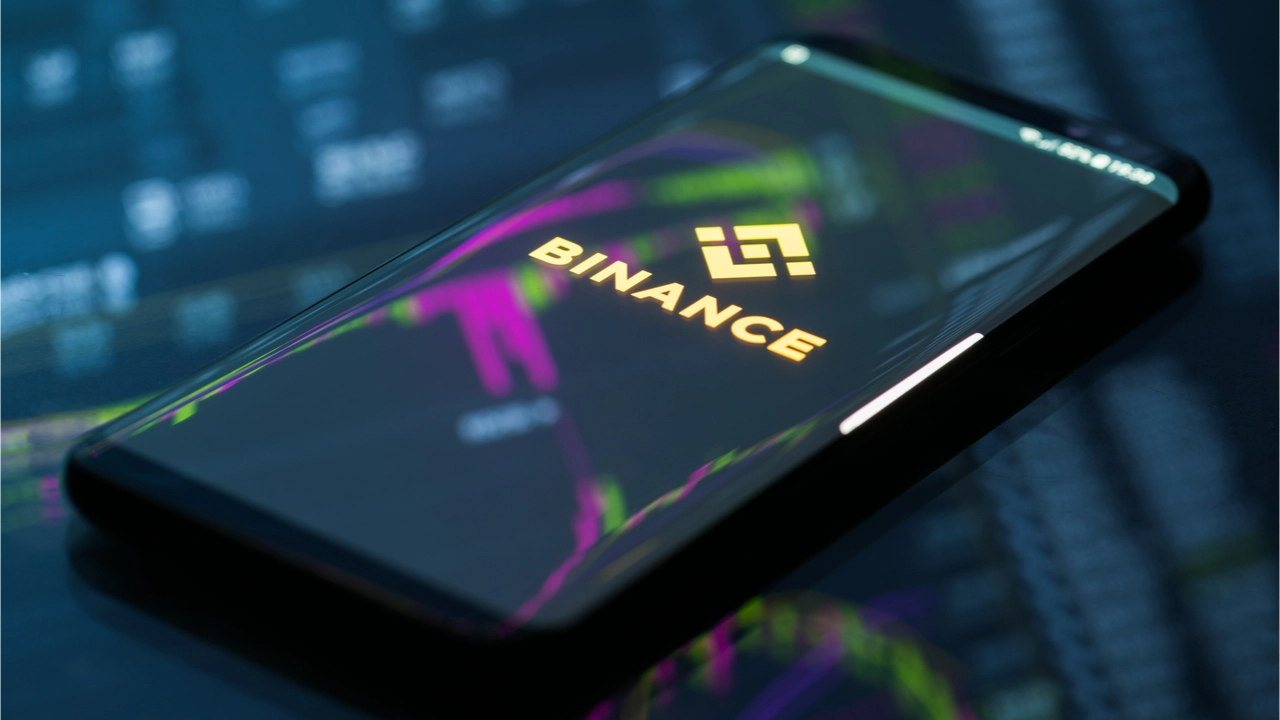 Binance's Changpeng Zhao (CZ) has said the exchange supports the proposal to compensate retail LUNA users ahead of larger investors. He also said the LUNA tokens received by Binance in exchange for a $3 million investment in Terra have not been sold or moved.
Binance's LUNA tokens are not being sold
After its exchange was criticized for its handling of LUNA tokens, Binance CEO Changpeng Zhao (CZ) tweeted that any compensation for LUNA holders must prioritize protecting the interests of retail users. He said Binance had already taken the lead in choosing to be compensated last.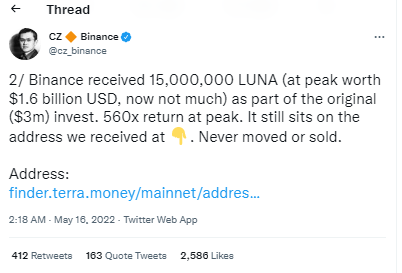 In the latest Twitter thread wherein he addresses the controversy surrounding the LUNA token crash, Zhao revealed to his followers that Binance had received 15 million LUNA tokens in exchange for an investment of $3 million. According to the Binance boss, the LUNA, whose value once peaked at $1.6 billion, "still sits on the address we received at. Never moved or sold."
Likewise, the 12,000,000 UST that Binance has earned through staking over time, is also still sitting at the same address, Zhao said. He claimed that these were never moved or sold.
LUNA Users' Reaction
Despite holding significant amounts of both LUNA and the UST stablecoin, Zhao said the Binance team had agreed with a proposal to prioritize compensating retail users first. He said:
Now the important part. To lead by example in USER PROTECTION, Binance will drop out and ask the Terra project team to compensate retail users first, Binance last, if ever. Binance (after a 5 minute discussion) fully supports this proposal.
Reacting to CZ's endorsement of a compensation plan that was initially proposed by a Twitter user known as Persian Capital, some of the Binance CEO's followers insisted this approach was wrong because it would place at a disadvantage those heavily invested in LUNA. The Twitter user named SEIF Motawi said:
"This is extremely untrue. What about those who invested money in LUNA and all their savings are now gone? Aren't they also worth compensating?
Another user, Veronica, remarked: "Brilliant! So those of us who bought UST or luna and sent it to Binance, or Metamask, or another platform, for example, got screwed. Make the rich get richer and the poor get poorer! great job."
However, some users who claim to have lost funds praise the position taken by Binance CEO, but ask if this proposal can be implemented.