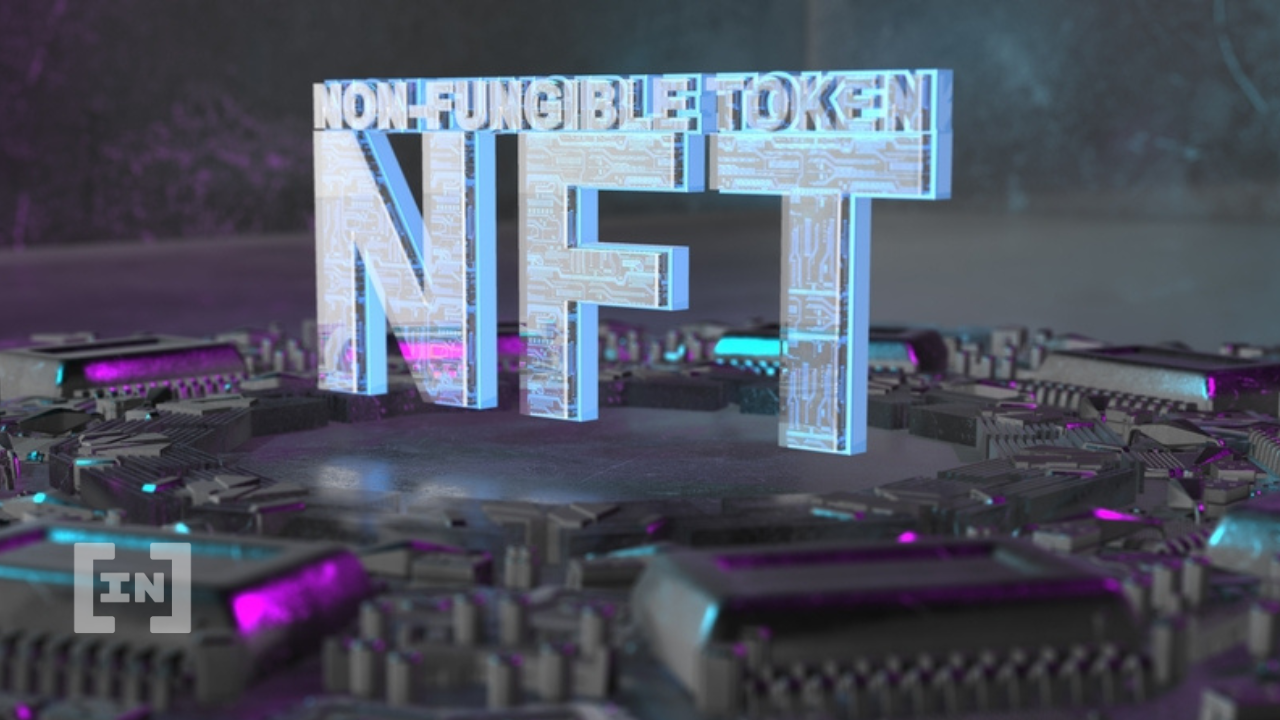 NFT marketplaces were hit hard in the crypto market crash of May which led to billions of dollars wiped off the sales volume of digital collectibles.
NFT markets continue to attempt to recover from falling investor interest in digital collections.
According to Be[In]Crypto research, NFT marketplaces' total volume was around $4 billion for the month of May. Although this figure looks impressive, monthly volumes from April 2022 were in the region of $7.18 billion.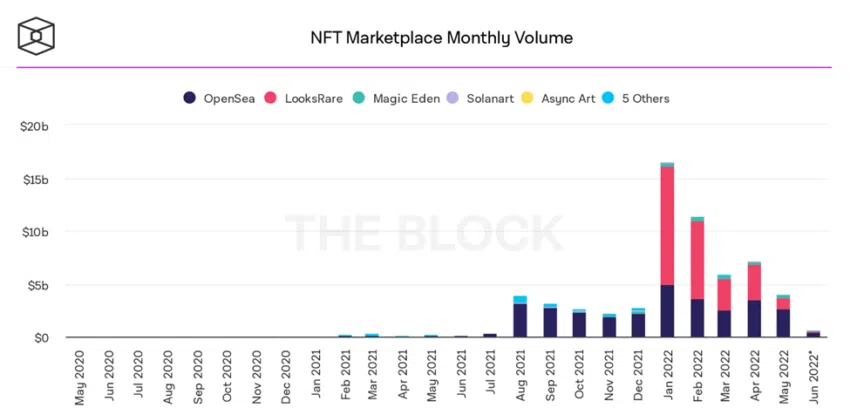 Much of the volume came from OpenSea with around $2.6 billion. Other marketplaces that made significant contributions include Magic Eden, LooksRare, Solanart, Art Blocks, SuperRare, MakersPlace, Nifty Gateway, Foundation, and Async Art.
NFT marketplaces are digital platforms for buying and selling non-fungible tokens. The platforms help lovers of digital collectibles store as well as display their NFTs for fiat or cryptocurrency.
In January 2022, total sales volume was approximately $16.57 billion, with LooksRare leading with $11.1 billion for the month. May's volume was $12.57 billion lower than January's, a 75% drop in just four months.
Why the sinking NFT marketplace volume?
A decrease in investor interest can be credited for the waning volume of NFT marketplaces.
CryptoPunks had an average sell value of $136,800 (10-month low) while Axie Infinity dropped to $17.57 (5-month low) for average sell values ​​in May. Bored Ape Yacht Club (BAYC) and Mutant Ape Yacht Club (MAYC) recorded average sale values ​​of $218,740 (6-month low) and $57,580 (5-month low) respectively.
OpenSea's volume for May was $890 million more than April ($3.49 billion), $980 million above February ($3.58 billion), and $2.37 billion over that of January 2022.

LooksRare volume of $1.06 billion in May was 67% lower than April's $3.31 billion, 64% lower than March's $3.02 billion, 85% lower than March's $7.41 billion in February and 90% lower than the $11.1 billion in January 2022.
Magic Eden is one of the biggest NFT marketplaces and recorded around $292.1 million in May. This was a 23% decline in January's volume of approximately $380.87 million.